This month's maker is Sophie Kupiec-Weglinski, 2024 UCSF MD candidate. We caught up with Sophie to see what she has been making in the Makers Lab.
Q: What did you make?
As part of a collaboration with the the Makers Lab, the UCSF Department of Anatomy, and Dr. Jordan Virbalas at the Benioff Children's Hospital for the Advanced 3D Printing Elective, I made a silicone model of a pediatric larynx along with a structure to hold it steady and in place when being used to practice surgical procedures. This model will be used by UCSF ENT residents and fellows to learn and rehearse complex laryngeal surgeries.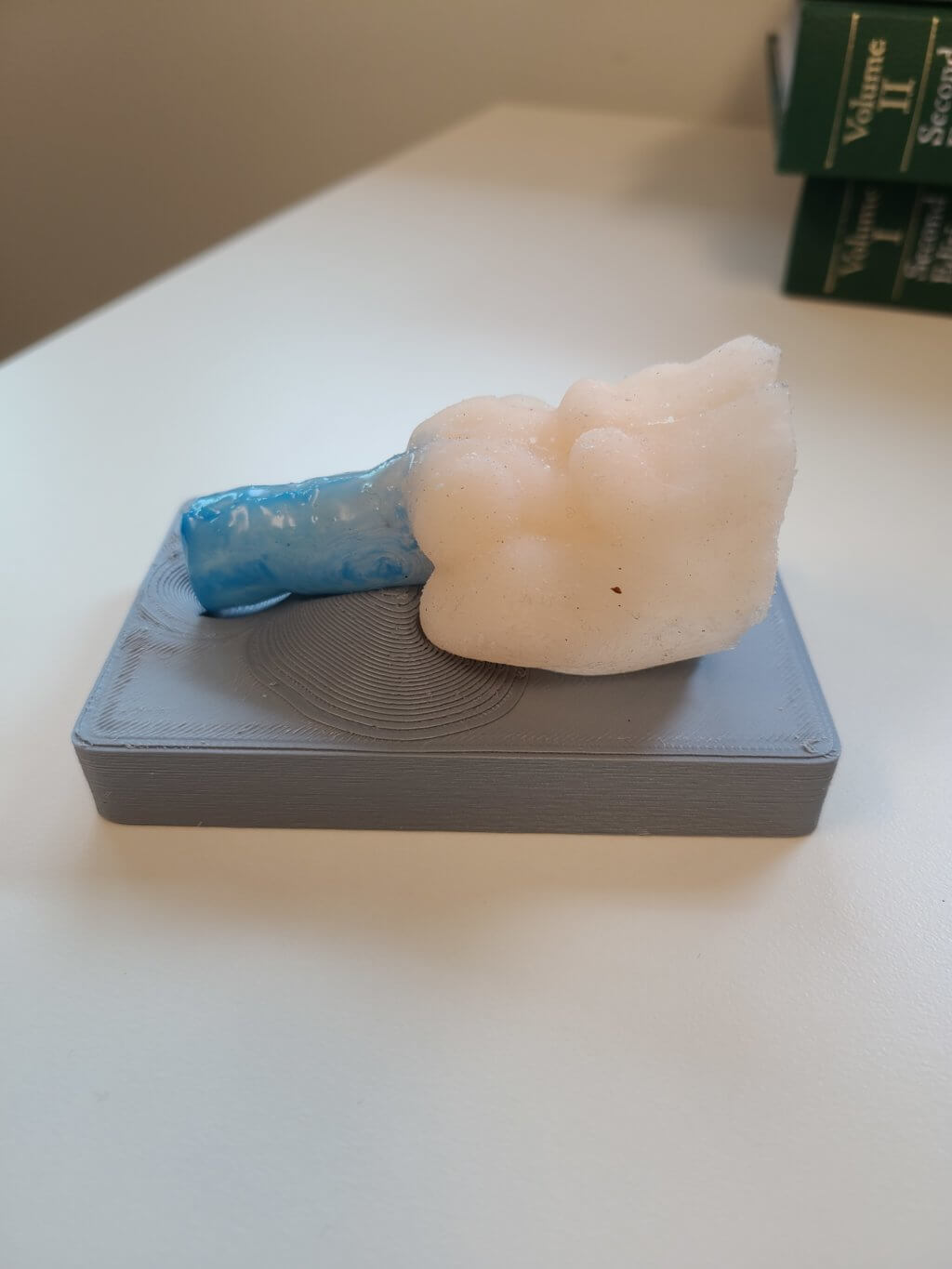 Q: Why did you want to make it?
I've always been super interested in the intersection between technology and surgery. When the opportunity arose to help develop a model to enrich the teaching experience of ENT residents I jumped right on it. In addition, I haven't had much exposure to ENT anatomy or concepts prior to this project so I was excited to learn something new and be put out of my comfort zone
Q: What was your process?
I received CT files of a pediatric larynx and converted those into a 3D model through a handful of different programs. This included scaling, smoothing, and tweaking different aspects of the anatomy in order to arrive at the final model. From there I created a mold that was printed out in PVA and subsequently filled with silicone, leaving us with our final larynx!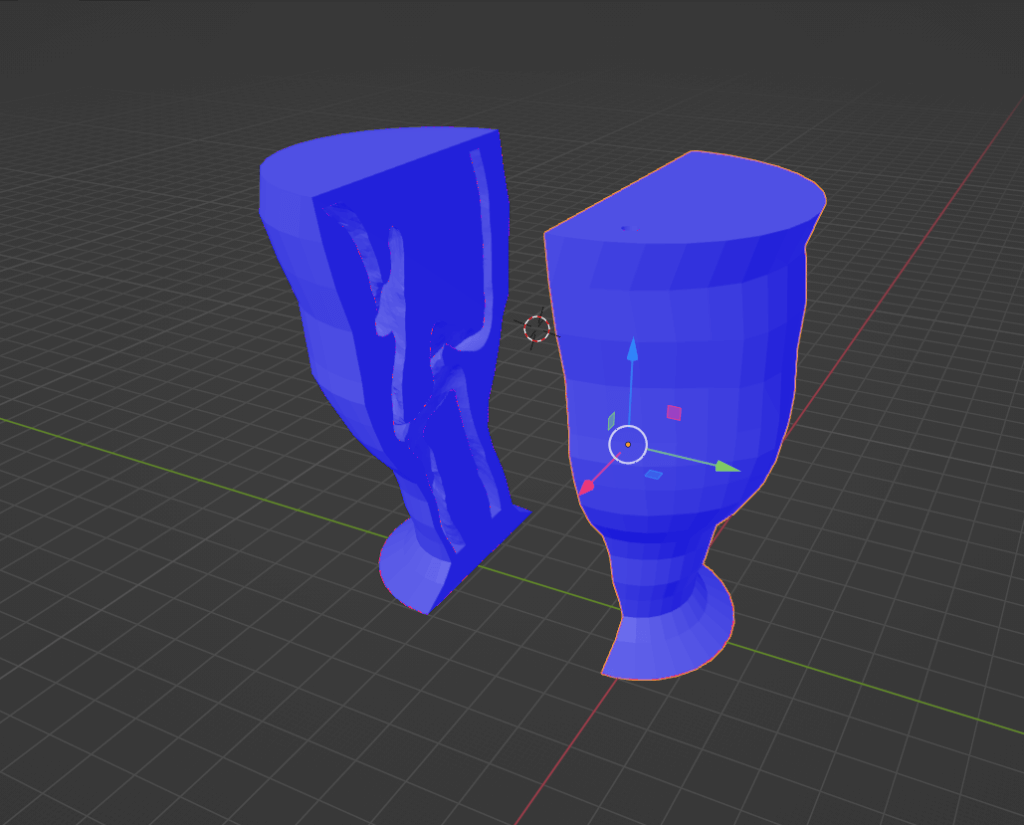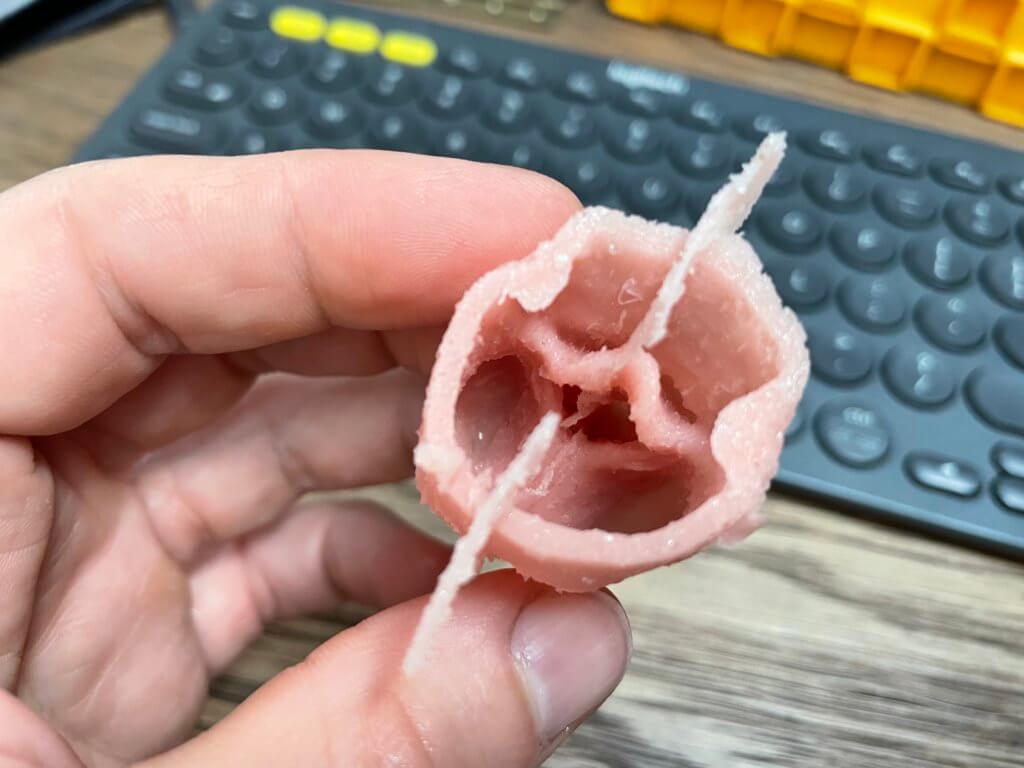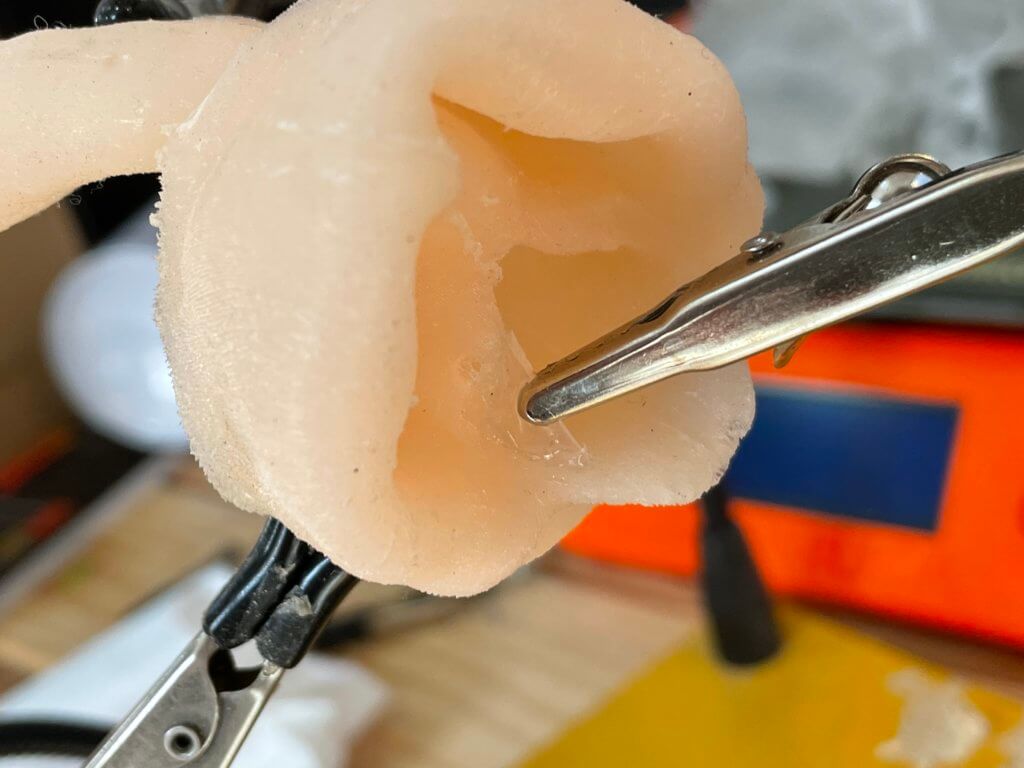 Q: What was the hardest part of the process?
I've never had much experience building models on the computer so it was a tough learning curve, but I found many YouTube tutorials and taught myself how to navigate the handful of programs. However, Scott from the Makers Lab was absolutely essential for this process as he helped guide me whenever I got stuck at a particular step. I am extremely grateful for his help!
Q: What was your favorite part of the process?
I loved coming into the Makers Lab in person and working on the model – this included checking material thickness and texture. Although I really enjoyed developing the larynx on the computer, it was sort of mind blowing to touch it in real life.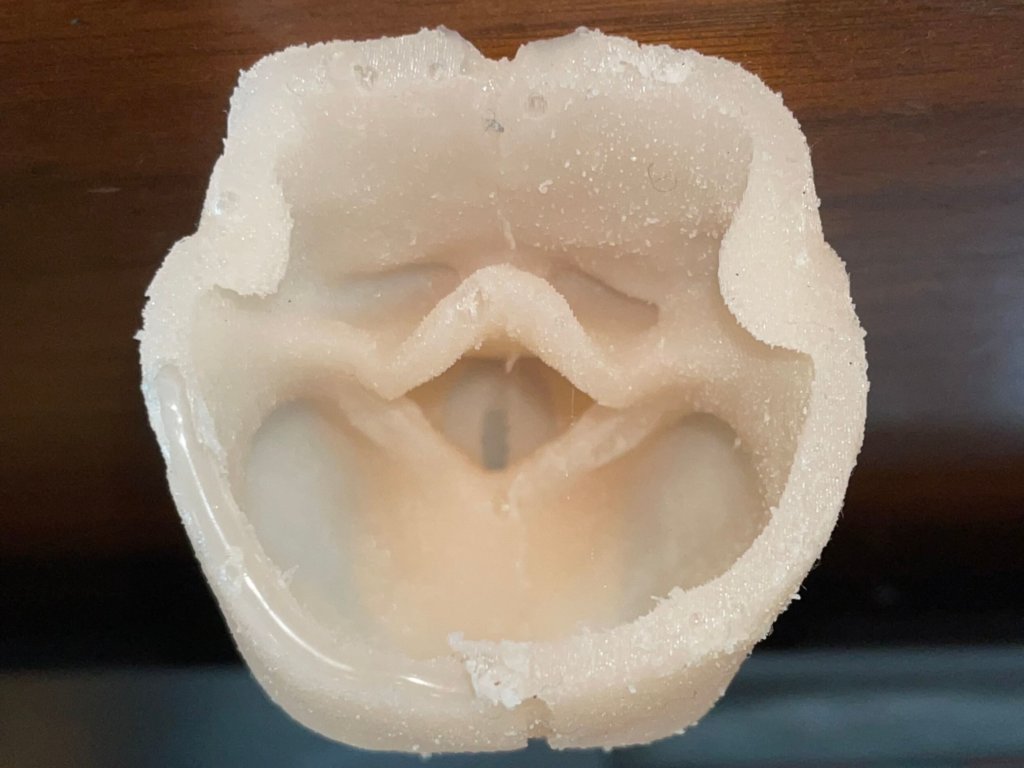 Q: How did this help you in your education?
Well, I'm still trying to figure out what I want to specialize in! However, I think this entire experience has given me drive and courage to see if there is a gap in knowledge or educational materials. I have the tools and knowledge to help address it and perhaps create an educational model for whatever area of medicine I end up going to, if applicable.
Q: What do you want to make next?
I'm really excited to see where this current larynx model will go and how it'll impact resident surgical training. Depending on the feedback, I may want to further augment this model and add certain features such as common birth defects or disease processes that can then be used to practice surgical procedures on.