The UCSF Library and Learning Tech Group have ramped-up our instructional design services to support faculty in academic programs who have transitioned to the remote classroom. We offer one-on-one consultations with talented instructional designers with diverse backgrounds and skillsets. Those consultations and can be booked online using our newly updated Instructional Design services web page.
What is instructional design?
Instructional design is the practice of creating teaching and learning experiences that make knowledge and skill acquisition more efficient, effective, and appealing. Improving learning experiences results in in better student engagement and student success.
Our instructional designers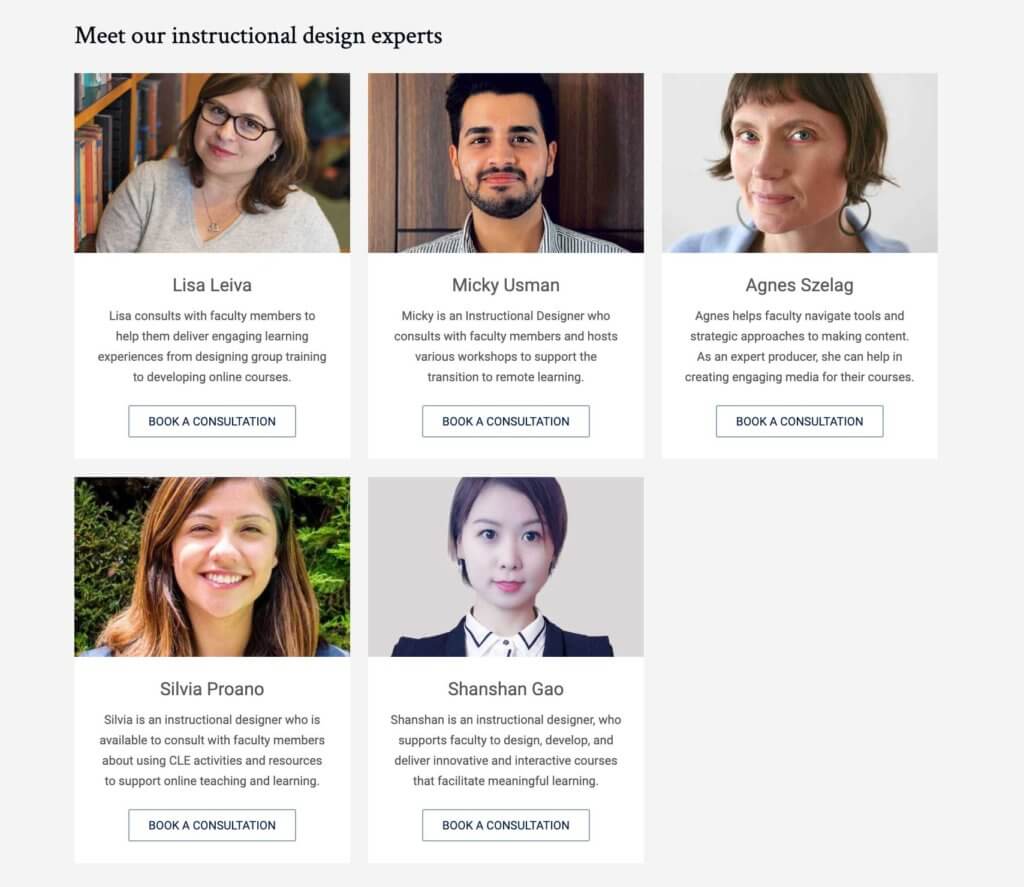 Instructional designers are available to help you navigate the resources available that may enhance your course development and teaching. We offer one-on-one support through consultations and collaborate with faculty and support staff to deliver dynamic and engaging learning experiences. Whether you are developing a new course or seeking enhancements to an existing one, we are available to help you make the best use of the CLE and multimedia tools.
Instructional design topics where we can help:
CLE course development and content organization
Engagement strategies for remote learning
Implementing learning technology
Using Zoom for teaching and learning
Multimedia module creation
How to get instructional design support
Instructional design consultation services have replaced previously offered drop-in hour services, offering more flexibility, and providing one-on-one guidance to academic faculty with busy schedules.
Whether you are developing a new course or seeking enhancements to an existing one, you're never alone. Instructional Designers will partner with you to help you execute your vision in a way that works effectively in your teaching and learning environment.