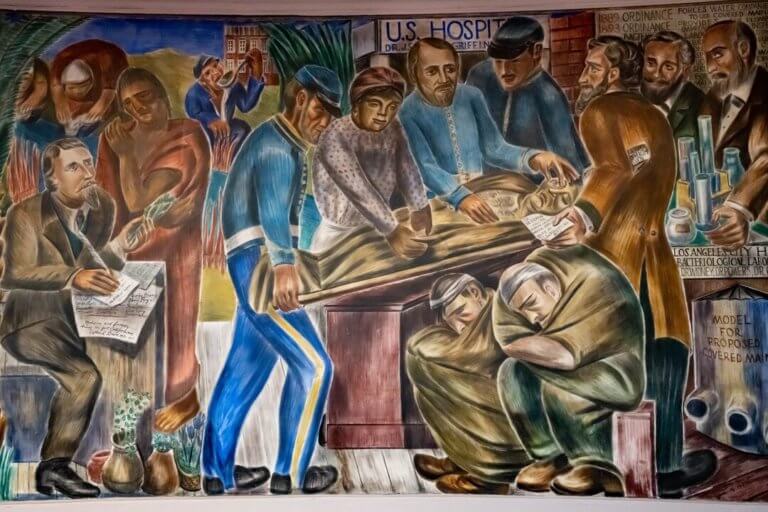 The University of California, San Francisco (UCSF) is pleased to present a digital experience for viewing the set of New Deal-era murals, titled "The History of Medicine in California," and other murals painted by Polish-born artist Bernard Zakheim in the 1930s. Once located in a century-old seismically vulnerable building that threatened the integrity of the murals, UCSF approved a plan based on community input for their preservation and eventual relocation for public exhibition.
The University has partnered with CyArk, a nonprofit company dedicated to preserving and sharing the world's most important cultural heritage, to create high-resolution 3D images of the murals in their original setting at Parnassus Heights and to increase accessibility for the UCSF community and the public.
History of Medicine in California
full length
History of Medicine in California
abbreviated
Ancient and Modern Medicine
full length
The Bernard Zakheim murals were captured in Toland Hall and Health Sciences West lecture halls at UCSF.  
Aaron Jackson, a PhD candidate in the History of Health Sciences at UCSF, conducted extensive research on the murals and wrote the narrative.  
The UCSF Archives and Special Collections team provided additional research and support for this project.