To all you makers out there.
We had our final planning meeting before we open the UCSF Library Makers Lab at 2 PM on April 4, 2016.
We are nervous about all we do not know, and excited about all we will learn with you as we work with you in the Makers Lab.

So bring your creativity and sense of exploration and play and we will see you there!
In case you are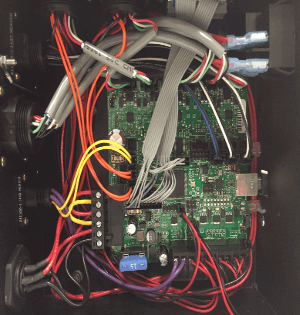 wondering, the picture to the right is the inside of one our 3D printers. The circuit board under all those wires is not working. It is now in Colorado getting seen to. Hopefully it will be back inside its printer and ready for use by the time of our grand opening.
The picture below is a creation from our "debut" last week.
Looking forward to see you all in a couple of weeks!