I am pleased to announce that Nora Franco has been appointed Clinical Research Librarian, liaison to the Zuckerberg San Francisco General Hospital. She holds a BA from Sul Ross State University and an MLIS from the University of North Texas.
For the past two years, Nora has served in the position of Consumer Health Librarian with the Network of the National Library of Medicine Pacific Southwest Region (NNLM PSR) located at UCLA's Louise M. Darling Biomedical Library. Prior to that, she served as Clinical Medical Librarian for the University of Missouri-Kansas City Health Sciences Library from 2016 to 2018.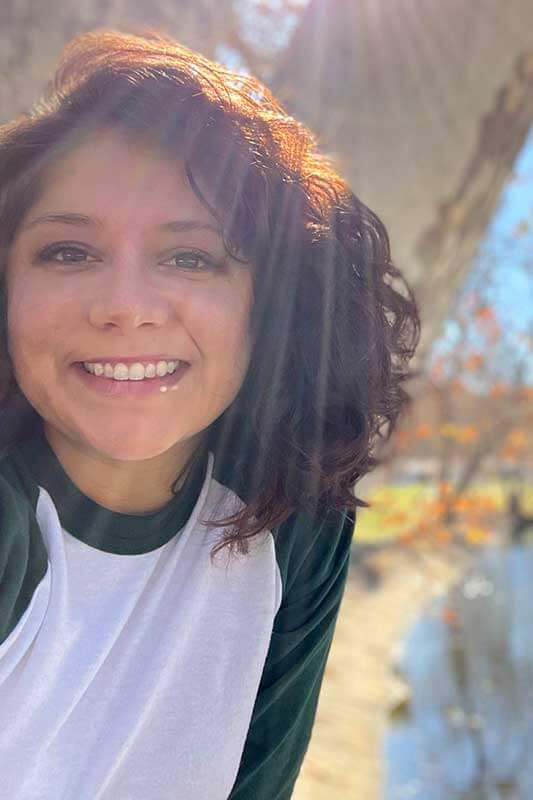 Overall, Nora has more than twelve years of progressive experience volunteering and working in public, academic, federal, and specialized libraries where she provided instruction in health and clinical information resources, research and reference services, and developed and cultivated outreach programs and partnerships. Throughout her various roles, Nora collaborated with groups from diverse sectors and environments (including healthcare professionals, researchers, undergraduate and graduate students) and pursued professional development to support those stakeholders and users.
Nora is a champion for people from under-represented groups including ethnic, racial, and sexual and gender minorities. She brings this passion into her work in many ways including through strong partnerships and collaborations. As an instructor for the NNLM PSR, she created several courses and presentations including "Beyond the Binary: Health Resources for Sexual and Gender Minorities", and "Lo que NO sabes sobre la diabetes/What You DON'T Know about Diabetes". The "Lo que NO sabes…" workshop made for promotoras, also known as community health workers, outlined misconceptions about diabetes and introduced them to bilingual or Spanish language information resources in an interactive, engaging session in which they created meal plans and challenged myths to ultimately supply information in their workplace and homes. She worked with the NNLM Greater Midwest Region to co-produce "Beyond the Binary…", the first NLM course about LGTBQIA+ health, which received immediate feedback from participants about the course impact on their education and very lives. Most recently, Nora produced a three-part webinar series collaboration with the Southeastern Atlantic Region dedicated to Transgender/Gender Non-Binary (TGNB) populations, also the first in NLM history.
In her previous position as a Consumer Health Librarian, she established the NNLM PSR Black, Indigenous, and/or People of Color (BIPOC) LIS Student Professional Development Award, the first of its kind in National Library of Medicine history. The basis for this award was generated by the dearth of BIPOC health sciences librarians, and her aim was to create a community for librarians and students to form organic mentorships.
Joining us in the UCSF Library, Nora is interested in continuing to create inclusive learning environments in order to support patients and their healthcare providers. In her position as Clinical Research Librarian, Nora will continue to work toward the elimination of health disparities with evidence-based information resources and advocate for information access, social, and health equity in and out of the library.
Nora is a first-generation Tejana constantly in search of the best tacos and cumbia spots. After spending time on the east coast and no coast (aka midwest), she is happy to be living on the best (west) coast! In the words of our late and great Selena, "me siento muy excited" to be a part of UCSF!
Thank you to the search committee, and everyone who participated in the selection process.
Please join me in giving Nora a warm welcome to our Library Team!