We are excited to welcome Kevin Miller who was appointed as the COVID Tracking Project Archive Lead. He will direct a team to preserve and provide access to the entirely born-digital organizational records and datasets of the COVID Tracking Project at The Atlantic (CTP). The goal is to make this archive usable by researchers and to advance current practices in digital archives.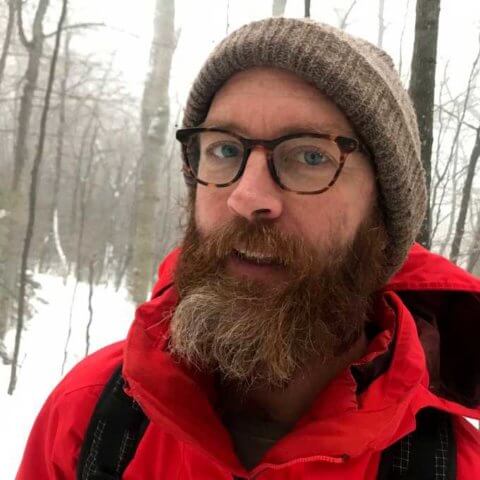 Kevin served as Website Team Lead of the COVID Tracking Project, managing a large group of volunteers building and maintaining one of the most critical sources of information during the first year of the pandemic. He worked alongside hundreds of researchers, epidemiologists, reporters, and passionate individuals to help make interfaces and write articles that ultimately informed public policy at the state and national level.
He received a Bachelor of Arts in Social History in one of the earliest graduating classes of Cal State Monterey Bay, and worked for the University for twelve years as its only web developer. During that time, he collaborated on several projects with the university library and special collections. He is passionate about web accessibility and has built several open-source tools that audit web content against current standards.
In addition, he was a founding archivist of the Fort Ord Museum and Archives and volunteered with the Monterey Maritime Museum on auditing their collection. He also worked as an archival researcher for the book Work or Fight! Race, Gender, and the Draft in World War One.
When he's not in front of a computer, Kevin can be found outside somewhere backpacking, canyoneering, surfing, biking, river rafting, or trying to combine several of these activities into one outing with mixed success.