Please join us in welcoming Helen Chen and Ivory DeWitt to the UCSF Library! They both joined the Learning Tech Group's Instructional Design team as instructional design contractors. Helen and Ivory will be responsible for developing resources, leading training, and consulting with faculty and staff in our academic programs.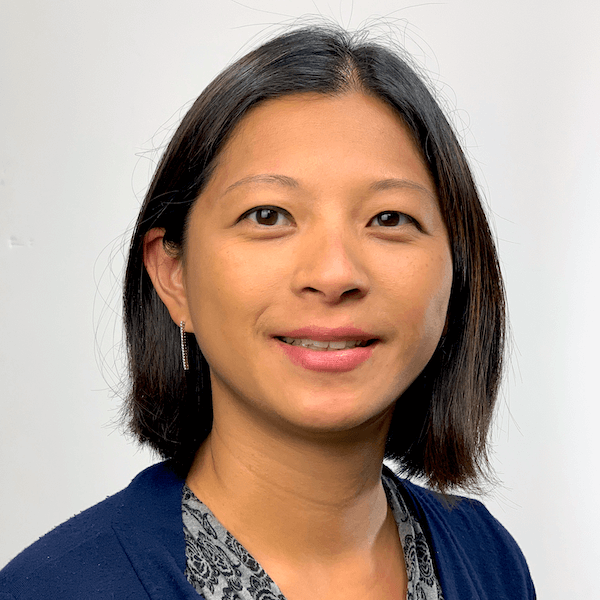 Helen Chen
Helen Chen has a background in advertising. As an art director, she collaborated with the NYC Health Department on campaigns to raise awareness around the city's diverse public services. Driven by an intense curiosity about the world, Helen embarked on international travels and taught English as a foreign language in Santiago, Chile and in her homeland of Taipei, Taiwan. Her teaching experiences ignited her passion for pedagogy and instructional design. This led her to pursue a master's degree in curriculum and instruction with an emphasis in digital media at the University of Wisconsin, Madison (UW-M).
Combining her design expertise with her passion for education, Helen created training programs to support the effective integration of technology into K-12 classrooms. Furthermore, her tenure at UW-M's Division of Continuing Studies afforded her the opportunity to make substantial contributions to the professional growth of adult learners. Her dedication to supporting lifelong learning fuels her passion for competency-based education and harnessing the power of data analytics to enhance learning experiences.
Although Helen grew up in Southern California, she made the exciting move to San Francisco two years ago. Her return to California is perfectly aligned with her love for the outdoors. During her free time, you'll often find her exploring the beauty of the Bay Area and engaging in various activities like camping, hiking, biking, or paddling.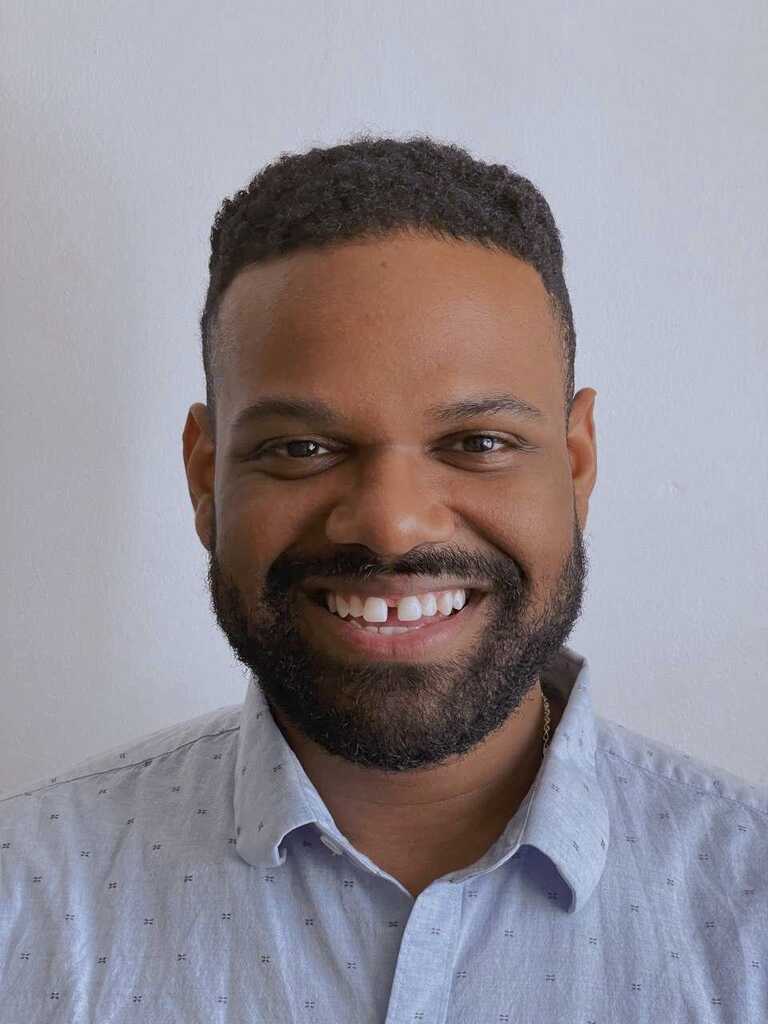 Ivory DeWitt
Ivory DeWitt is a dedicated instructional designer with a background in teaching English as a second language (ESL). His journey began as an ESL program manager, where he honed his skills in creating course content tailored to secondary education students. Serving as a designer and an instructor, Ivory crafted content that catered to each student's unique needs which fostered their individual progress. Ivory's efforts supported a diverse group of students hailing from South America, Southeast Asia, and Oceania. As an instructor and mentor, he guided young adults in their academic pursuits, and empowered them to prepare for their university studies. His unwavering commitment to nurturing young minds and helping them transcend their limits has been a driving force throughout his career.
When transitioning into cyber education, Ivory embraced the role of instructional facilitator. His responsibilities included course design, edtech advocacy, and instructional duties that are all aimed at enhancing the learning experience for students and staff. It was during this time Ivory recognized a significant gap in virtual instruction. Undeterred, he pursued a master's degree in education in learning experience design and educational technology. His groundbreaking capstone project leveraged virtual reality (VR) and augmented reality (AR) to revolutionize student learning outcomes. This innovative curriculum, supported by robust data, showcased how distanced learning could be elevated through supplemental materials that provided fresh avenues for students and faculty to engage with the material.
Ivory's zeal to directly impact aspiring learners motivated him in his most recent roles as project management and data analysis instructor, as well as an IT instructor and learning management system (LMS) administrator. In these positions, he demonstrated his knack for developing comprehensive curricula, streamlining workflows, and offering invaluable mentorship to faculty and learners alike. His passion for facilitating ongoing education has led him to his current role, where he brings years of experience in instructional design, inclusive design, and LMS technical support.
Originally from the East Coast, Ivory embarked on a journey to Northern California to immerse himself in the region's rich offerings. During his free time, he explores nearby national parks, takes in the breathtaking vistas of the Marin Headlands, indulges in gaming, loses himself in the pages of books, and plans exciting trips abroad. Currently, his sights are set on a journey to Ghana for an upcoming festival.