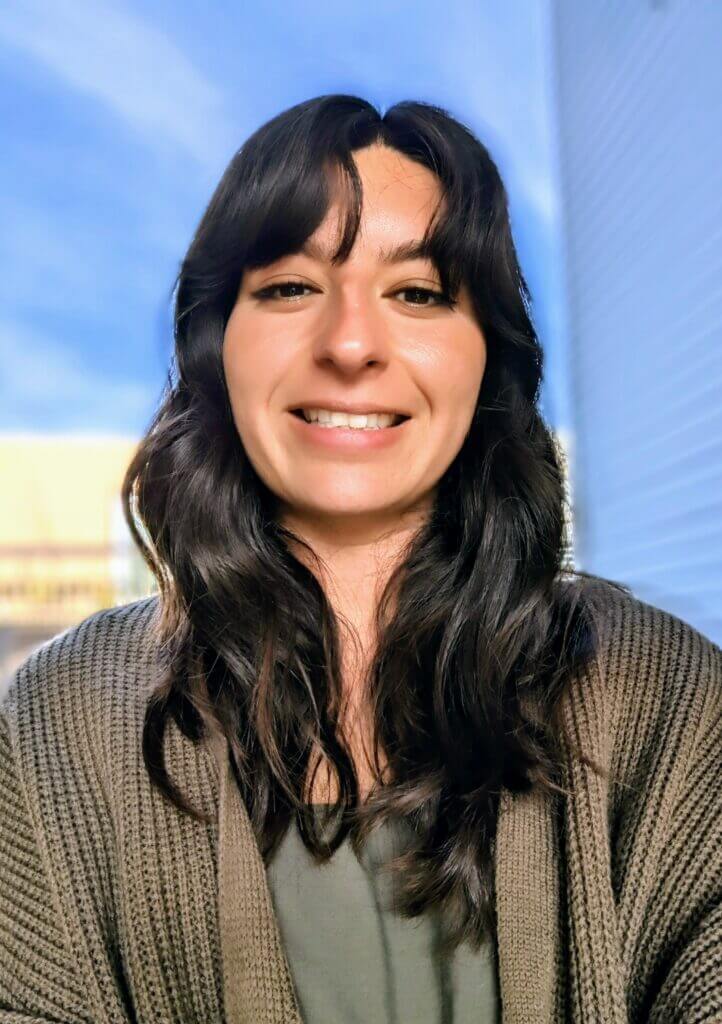 Please join us in giving a warm welcome to our new intern, Lupe Samano! Lupe will be working with the UCSF Archives and Special Collections on processing the Dick Fine Papers (MSS 2022-02). UCSF physician Richard "Dick" H. Fine, MD, (1940 – 2015) worked at the San Francisco General Hospital and Trauma Center, where he served as chief of the adult health center for 25 years. During his tenure Fine helped found a primary care residency program to train doctors working with poor and vulnerable patients. Fine was well known for his activism and his strong sense of moral justice. The collection contains yearbooks, appointment books, correspondence, clippings, audio/visual material, photographs, and ephemera.
Lupe recently received her masters of library and information science (MLIS) from San Jose State University. She moved to San Francisco in 2013 to attend San Francisco State University, where she earned her bachelor of arts in philosophy and religion. Over the past approximately six years, Lupe worked with kids but did not find a passion to pursue teaching. During the COVID-19 pandemic, Lupe organized a small library cohort and the librarians there convinced her to pursue a MLIS. She enrolled in the program shortly after and discovered that her true passion lies in archives.
Lupe previously of interned for the National Park Service, specifically at the Presidio Park Archives and Record Center. There she had a great time learning about and exploring not just archives, but the history of San Francisco. Lupe is thrilled for this opportunity to further expand her knowledge of San Francisco's history and gain more hands-on experience in archival work.
In her free time, Lupe enjoys thrifting, hiking, watching her dog frolic on the beach, and starting coloring pages that she never seems to finish.