The CLE is a great place for faculty to share instructional videos with students, and with the latest update to our streaming media system, it is now easier than ever to organize and distribute video content. Media@UCSF provides a number of options for sharing video content with course participants, including the media resource, video quizzes, and the text editor embed button, but these sharing methods only provide students with access to one video at a time. What if you have a collection of videos that you want to share as a group? The new playlist feature can help!
Features of a playlist
Videos that are collected into a playlist will appear in a single video player, allowing students to navigate freely between multiple videos. Playlists are created and managed within the course Media Gallery, which is like a private YouTube channel for each CLE course. After the playlist is created, it can be embedded into the course page just like a single video, or students can navigate to the Media Gallery to discover the collection of videos.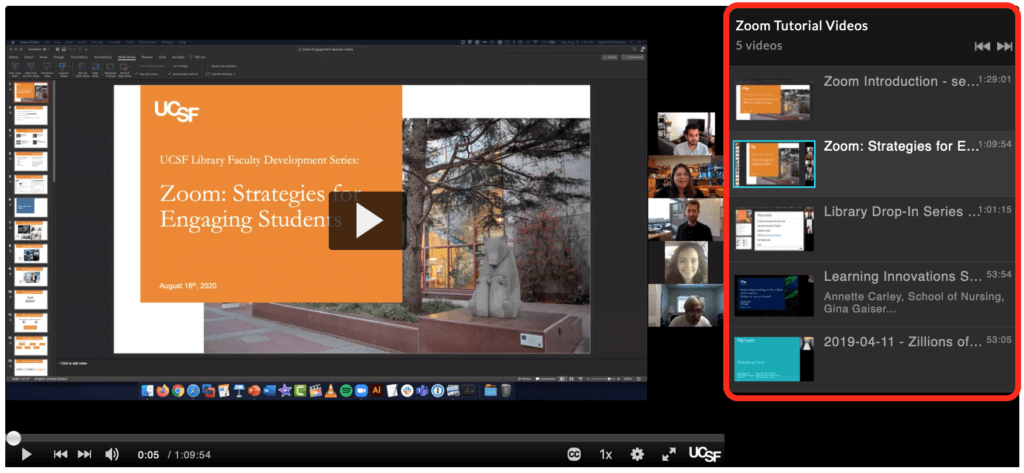 If you are building a CLE course, and would like to try this new feature out, please refer to the following help resources for more information about creating and managing playlists: