The CLE was upgraded to Moodle 3.6 on June 27, 2019, and we want to share some details on what to expect. The overall theme has been refreshed with a cleaner and more modern interface, and tools have been added and updated.
Dashboard
In the Course Overview block courses will now be displayed with illustrated tiles by default, and can be sorted with filters, such as in progress, future, past, hidden, starred. You can change the course view in the Course Overview block to only list the course titles (without the images), or in a shorter display with smaller images. You can also sort the course list by course name or last accessed course.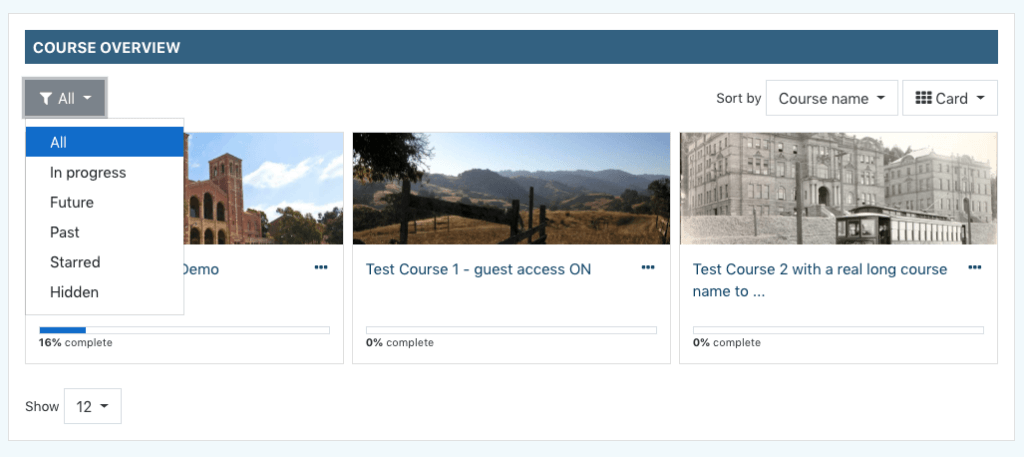 Blocks
Blocks are still available and now include:
Course Overview
Starred Courses (replaces previous Favorited Courses)
Recently Accessed Courses (replaces previous Recent Courses)
Recently Accessed Items
Timeline
The Timeline feature was previously within the Course Overview block, but is now separated and more powerful.
Blocks will continue to remain customizable by users, meaning you can hide, edit, or delete blocks on the dashboard to your liking.
Editing
While in a course the Turn Editing On button is now available at the top of the page. It is also still part of the gear icon drop-down menu.

Quick navigation
A new quick navigation feature includes the "jump to top" arrow, which floats at the bottom of a browser window, making it easy to bounce back to the top of the page at anytime.

Notification banners
While viewing a course as a guest, accessing a hidden course, or if you have switched your role there will be a notification banner that communicates these things.




Quiz improvements
In Moodle 3.6 there is better access to analytical data, in regards to response statistics and randomized questions.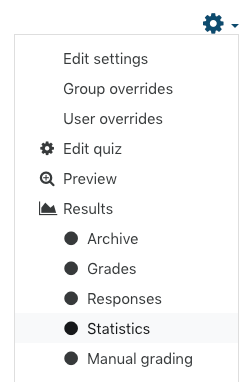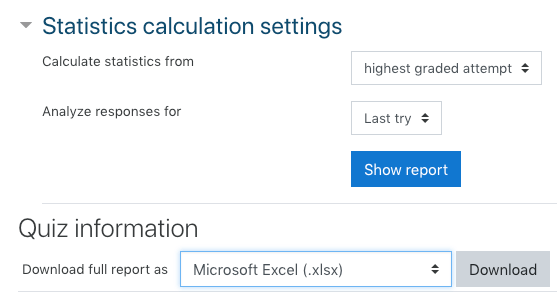 Communication
Group messaging is now a capability, and the messaging interface has been redesigned. If you are a member of a group you will be able to interact privately with members in your group. The starred messages feature allows starred messages to be accessed quickly.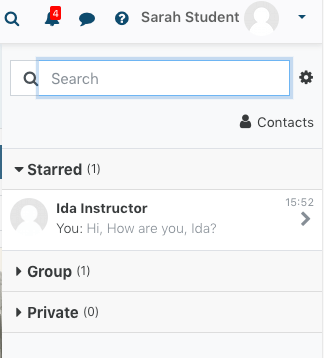 There are options to set message preferences as well.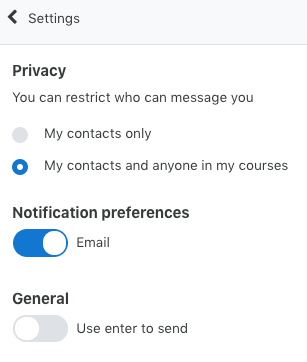 Duplicated items
If items are duplicated in a course "(copy)" will be attached to the name of the item.

Additional help and information
For a full list of updated features, please refer to the "new features in 3.6" page on the Moodle website: https://docs.moodle.org/36/en/New_features
If you have any questions about these new features, please don't hesitate to contact the Learning Tech Group.
You can also sign-up for a future online CLE Basics Workshop every second and fourth Friday of the month.