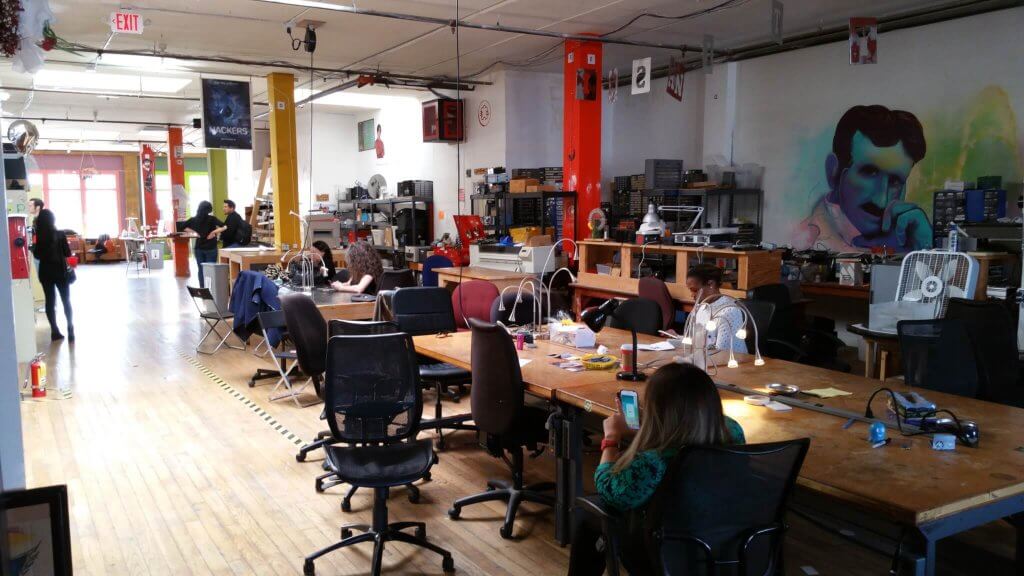 UCSF Library makers went on a field trip to the Noisebridge makerspace last week, and to say we had a good time is an understatement!
What is Noisebridge? It is a community hackerspace/makerspace in San Francisco's Mission District and is an educational non-profit. When you first walk in to Noisebridge, it may look a little different than the UCSF Makers Lab, but there are also many similarities. I personally found the open working spaces and organization of tools and equipment to be inspiring for us in the Makers Lab!
Watch a short video about Noisebridge below:
Below are a few other takeaways from our tour of Noisebridge:
There is one rule for Noisebridge – "be excellent to each other"
Noisebridge is open every day from 11am-11pm
Noisebridge started in 2007 and moved to its current location in 2009
New visitors are welcome any time (all ages, all skill levels), but access is dependent on members being present – so email Noisebridgel before visiting for the first time!
You can become a Noisebridge member, or contribute one-time or reoccurring donations
There is also a wood shop, metal shop, sewing machines, a kiln and so much more!
Noisebridge offers free classes on topics such as electronics, Python, Sewing/Crafting, 3D printing and more!
Noisebridge is 5,280 square feet of awesomeness!
Here are some more pictures from our tour:
Noisebridge Library
Noisebridge 3D Printers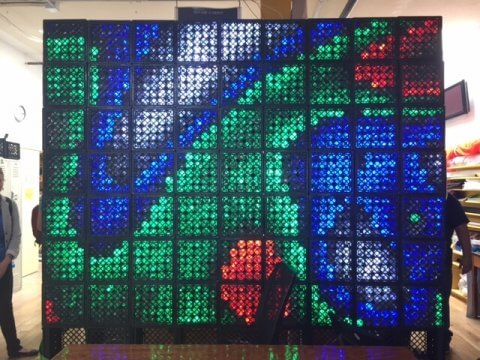 FlaschenTaschen – a 10′ by 9′ video display made out of glass bottles, milk crates, LED light string, and powered by a Raspberry Pi. 
Have questions about the Noisebridge tour? Contact the Makers Lab.
Thank you Noisebridge!
Noisebridge
https://www.noisebridge.net/
2169 Mission St, 3rd Floor
San Francisco, CA 94110