UCSF Intrinsic Value Arts Series presents Skywatchers' original documentary Inside Hotel Iroquois. This film documents a six-month collaborative effort with residents and staff of the Iroquois to create a guided, walking mediation and interactive experience that invited audiences to witness first-hand what life is like inside supportive housing. Built in 1913 and rehabilitated by the Community Housing Partnership in 1996, Hotel Iroquois is a historic hotel and current single room occupancy (SRO) supportive housing site in the Tenderloin.
In the film residents welcome you into their homes, sharing stories that are intimate and surprising, human and heroic. Inside Hotel Iroquois explores the hotel's present-day conditions and resident policies, as well as the architectural and social history of the neighborhood.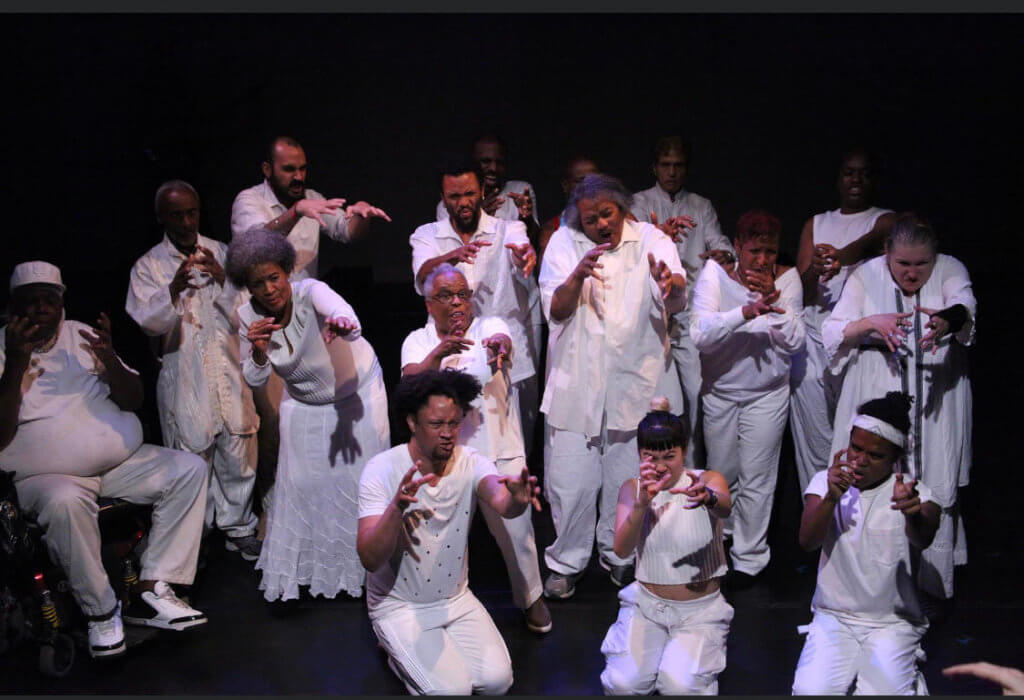 Attend via Zoom on March 15, 2021 at 6pm in Pacific Time (US and Canada)
The screening will be followed by a discussion with Skywatcher ensemble members Rachel Wallace and Regi Meadows, Skywatcher Co-artistic Director Daziè Grego-Sykes and Farah Hamade, the Artist in Residence at UCSF Libraries.