On Friday, November 2, Industry Document Library (IDL) Processing and Reference Archivist, Rachel Taketa, was featured in a fireside chat titled "Seeking Truth & Healing in Our Nation's Deadly Opioid Crisis" at the Everlaw Summit. (Everlaw is a cloud-based ediscovery software company). Rachel's conversation with Everlaw's Chief Legal Officer, Shana Simmons discussed the UCSF-Johns Hopkins University Opioid Industry Documents Archive, and the critical role that archives play as a source for truth, public health reform and healing.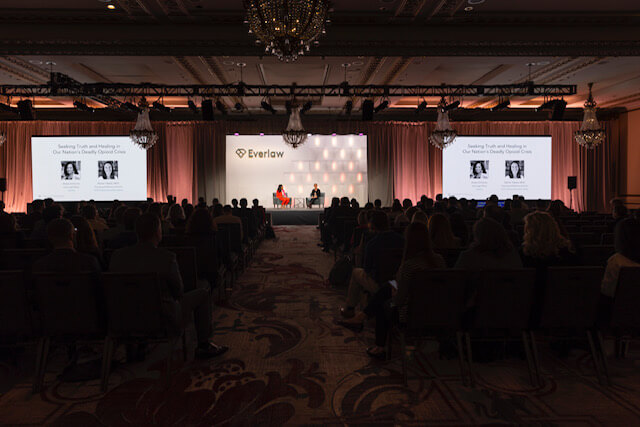 Approximately 300 legal and journalism professionals attended the session. The presentation highlighted the value of industry document accessibility, and has inspired audience members to contribute documents to the IDL – a fantastic example of archival advocacy. To conclude a highly impactful presentation, Rachel received the People's Choice Award at the Summit for her engaging and informative presentation. Please join us in congratulating Rachel!
Learn more about the October 2022 document release for the UCSF-Johns Hopkins University Opioid Industry Document Archive.