As 2022 draws to a close, we join the University of California, San Francisco (UCSF) community in expressing our gratitude to Dan Lowenstein, MD, for his leadership and service in the executive vice chancellor and provost (EVCP) position. News of Dr. Lowenstein's stepping down from the EVCP role was announced earlier this year. Amidst this transition we are delighted by Chancellor Sam Hawgood's, MBBS, recent appointment of Catherine Lucey, MD, MACP, to the EVCP position.
Thank You Dan Lowenstein
Over the nearly eight years as EVCP, Dr. Lowenstein's love for the UCSF community and aspirations to lessen human suffering have been exemplified through his thoughtful engagement, empathetic leadership style, and sincere communications. We will fondly remember Dr. Lowenstein's contributions as EVCP. His leadership shaped the Comprehensive Parnassus Heights Plan, a 30-year blueprint for the UCSF campus. He also serves as a co-chair for the Chancellor's Council on Campus Climate, Culture and Inclusion which evaluates and advises on diversity, equity, inclusion and belonging efforts at UCSF.
The library is especially grateful to Dr. Lowenstein for his steadfast support of library initiatives over his tenure as EVCP. This include his endorsement for open access publishing during the UC negotiations with Elsevier and his continued support for the UCSF Makers Lab. Dr. Lowenstein has provided valuable feedback to the Makers Lab since its inception, tinkered with many pieces of technology in the lab, and has become a 3D printing expert.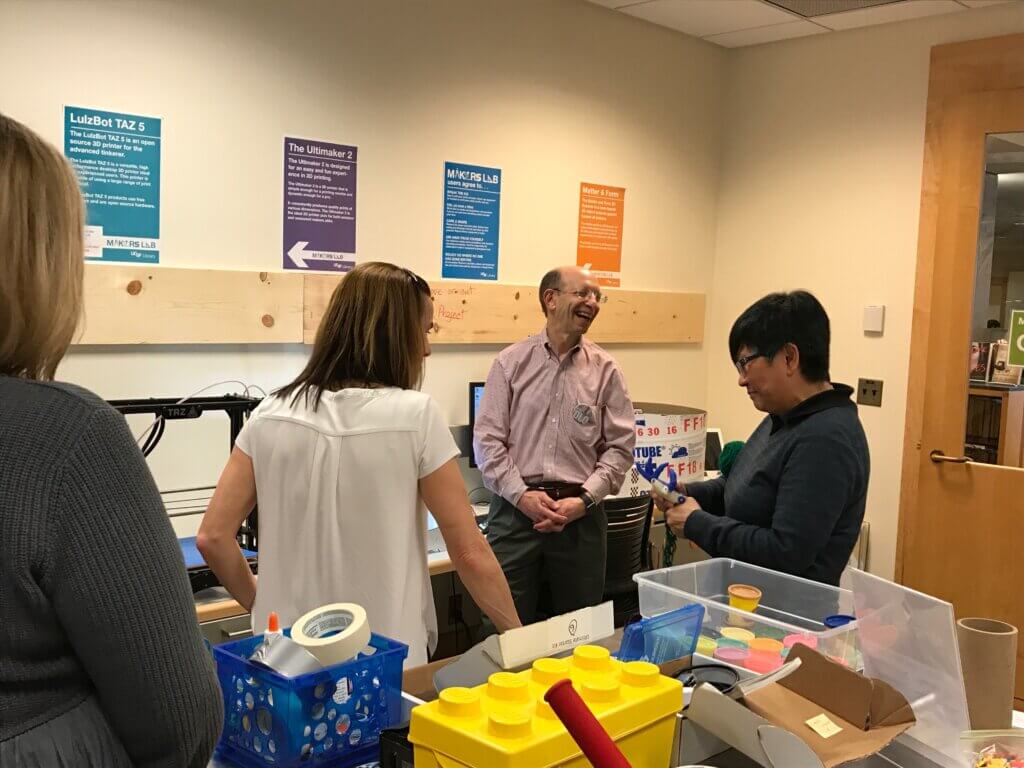 In addition to his contributions as EVCP, Dr. Lowenstein is an admired educator, neurologist and expert on the genetics of epilepsy. His passion for teaching and research continues to inspire students and the UCSF community. Students selected Dr. Lowenstein to give "The Last Lecture" to the graduating class of 2013 and he researched materials from the UCSF archives in preparation. We are pleased that post-EVCP appointment Dr. Lowenstein will continue teaching and conducting research at UCSF.
Read more about Dan Lowenstein's legacy as EVCP >>
Welcome Catherine Lucey
Dr. Lucey is an outstanding campus leader familiar with all aspects of the UCSF mission. She is a practicing physician who served as a chief resident at San Francisco General Hospital during the onset of the AIDS epidemic. Since 2011 she has held the position of vice dean for education and executive dean for the school of medicine. I have had the pleasure of working with Dr. Lucey as co-chairs for the Education Space Planning Task Force, which envisions the future of education space at Parnassus Heights. Her commitment to impactful collaboration and providing high-quality health professions education are assets to UCSF. We celebrate Dr. Lucey's appointment and look forward to her starting as the new EVCP in January 2023.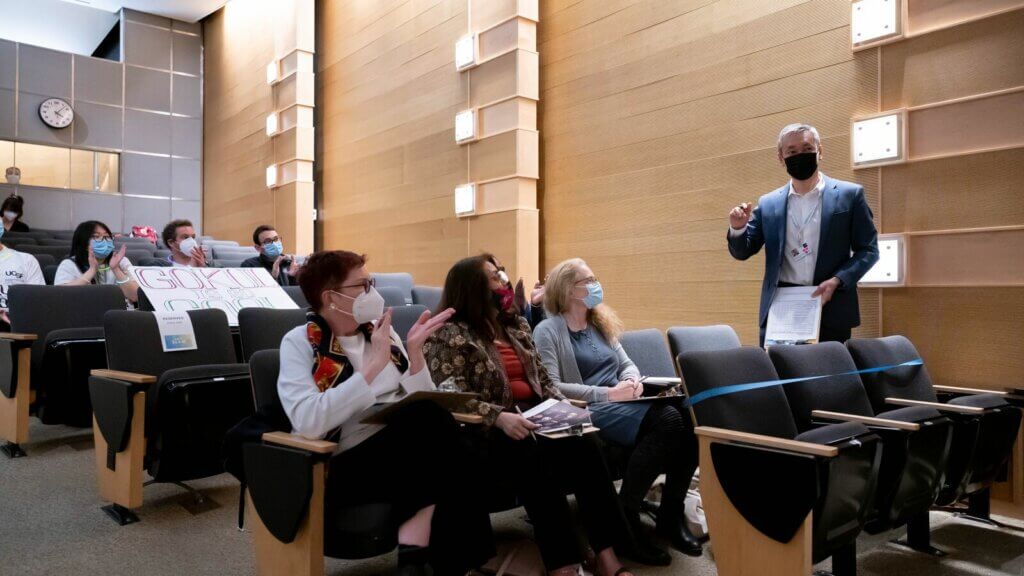 Read more about Catherine Lucey's appointment to the EVCP position >>