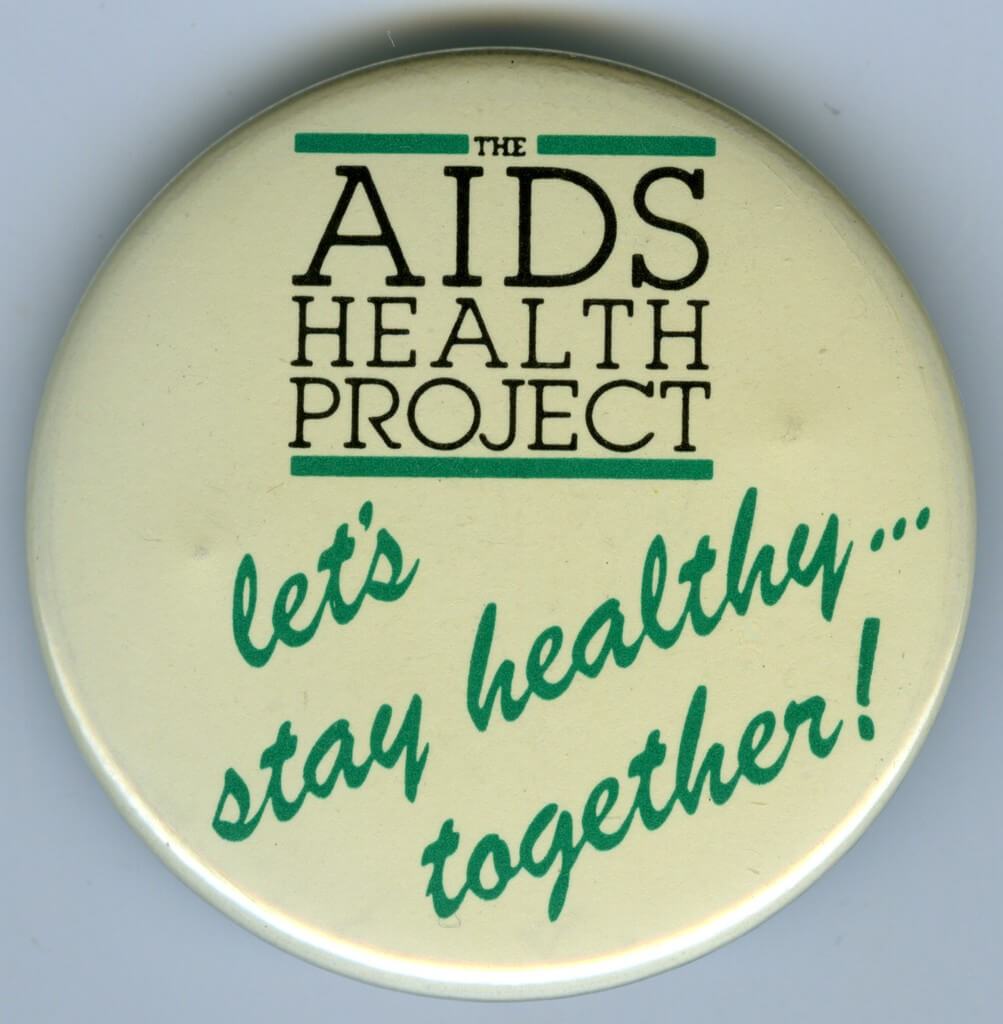 Over the past three decades, UCSF Archives & Special Collections has played a vital role in documenting the AIDS epidemic.
We are seeking your help to maintain and grow the AIDS History Project (AHP) archive as a critical, one-of-a-kind public record of the institutions and individuals involved in containing and treating the HIV both locally, and worldwide.
Please help support the UCSF AIDS History Project by donating.
Your generosity advances vital work to collect, preserve, and provide universal access to stories of the AIDS epidemic.
In 1987, UCSF Archives initiated the AHP, in collaboration with UCSF faculty, activists within the gay, lesbian, bisexual, transgender, AIDS communities, and other Bay Area archivists. This collection has grown to include 50 distinct collections covering the city and county of San Francisco and the greater Bay Area
AHP's materials are diverse, including handwritten correspondence, notebooks, agency records, ephemera, posters, magazines, and books. This collections is the most frequently requested archival materials. AHP's collection is used by a diverse group of users, including scholars/students in disciplines such as history, literature, medicine, jurisprudence, journalism, and sociology. They are also request by media outlets, and members of the general public.
Significant holdings include the records of Ward 84/86 at SFGH—the outpatient AIDS Clinic that formed the nucleus of what became the "San Francisco model" of AIDS care, as well as the early records of the San Francisco AIDS Foundation. Other collections, such as the Bobbi Campbell Diary, are frank descriptions of the life and activities of PWAs (People with AIDS).
35 years have passed since the beginning of the AIDS epidemic, and many of the original researchers, health care providers, and community activists who were on the front lines of defense against HIV have now begun to retire from public service. There is an urgent need to collect, preserve, and provide open access to their collections.
Your support will allow us to:
Catalog and digitize recently acquired collections, including, papers of Dr. Jay Levy, papers of Dr. Steven G. Deeks, SF AIDS Foundation records
Record a new set of oral histories with clinicians, researchers, pharmaceutical and biotech scientists, health care workers, activists, community members, patients, and their family members
Expand the AIDS History Project statewide scope, solicit and acquire material from regional community health centers
Organize exhibits and public events to share materials and stories preserved in the archives