The Makers Lab presented at the 3rd annual Makerspaces for Innovation and Research in Academics (MIRA) Conference. Normally hosted at the University of La Verne's Wilson Library, this year's conference was held virtually over WebEx on July 16th, 2020.
Makers Lab staff look forward to attending the MIRA conference every year, as it brings together a diverse group of makers, librarians, educators, and practitioners across the country, providing a great opportunity for sharing experiences and knowledge in the academic climate. It is always fascinating to hear about the technologies other university makerspaces are leveraging to promote learning at their institution!
Past Makers Lab presentations at MIRA 2018/2019 conferences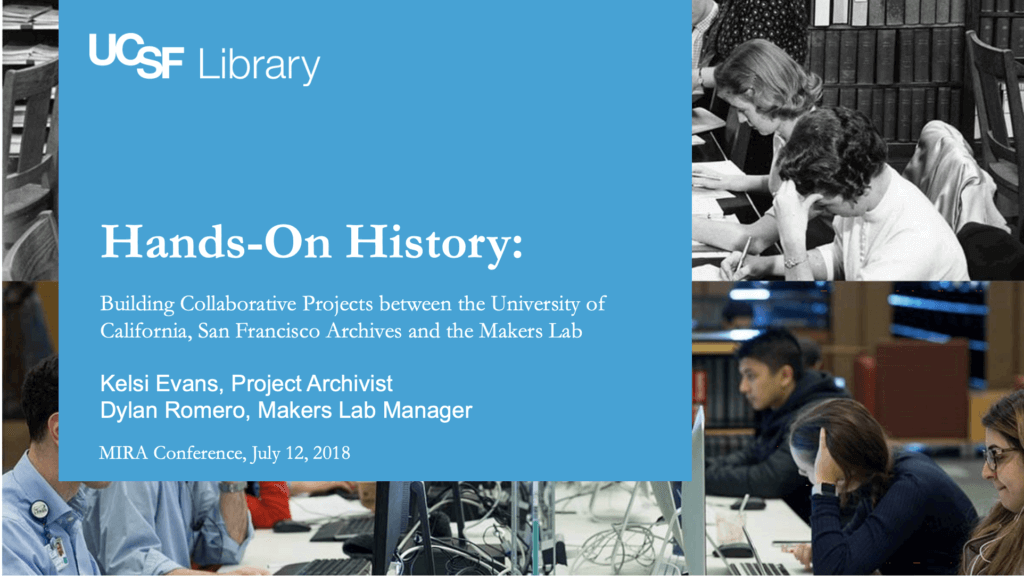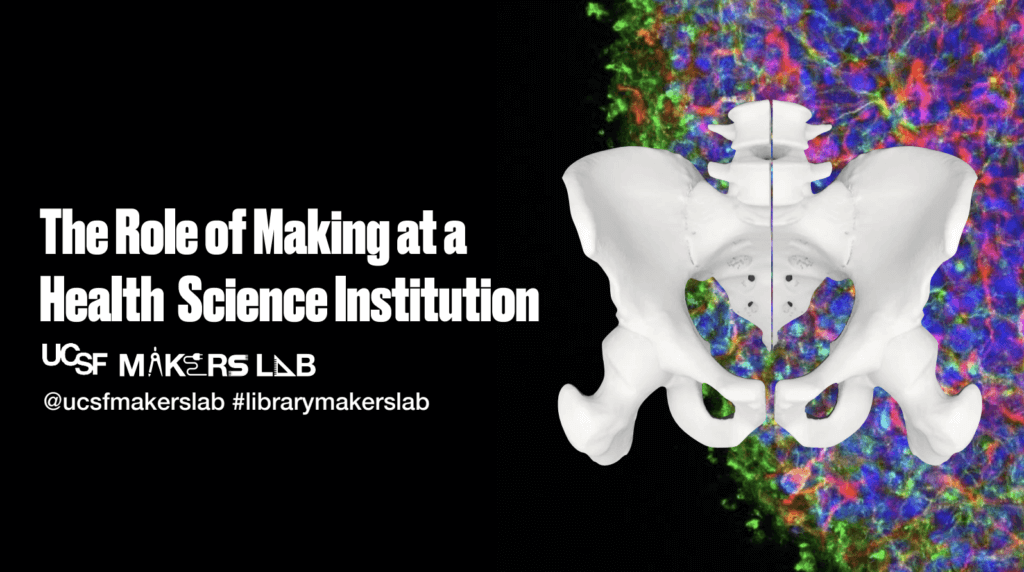 Makers Lab presentations at MIRA 2020 conference
Conference presentations this year included everything from creating more diverse and inclusive makerspaces to incorporating virtual and augmented reality (VR and AR) into multidisciplinary curriculum. Additionally, open discussions were centered around how other makerspaces are shifting programs and services online in response to the COVID-19 pandemic.
Here are some highlights from Makers Lab staff 2020 MIRA presentations:
Telling the Story of Your Makerspace
Dylan Romero, UCSF Makers Lab manager presents three ways to share the services, programming, and projects happening in makerspaces across the world using free, attainable tools. You might already even be familiar with some of the tools that we use to share content from the Makers Lab!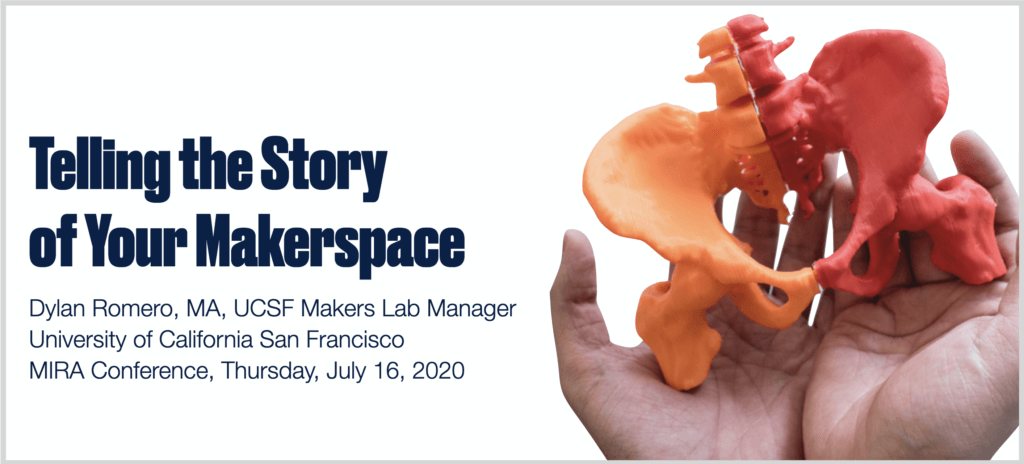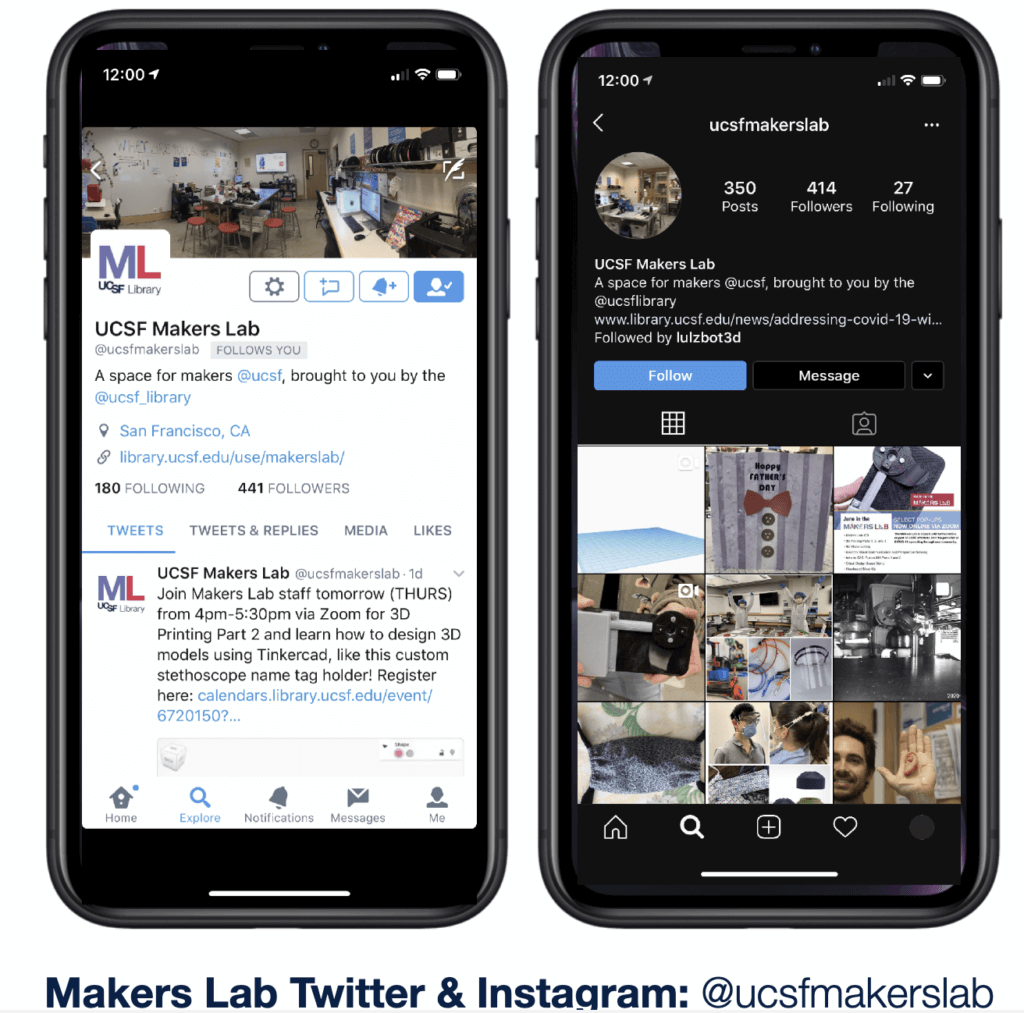 Deciphering Complex Data for Making and Media
A collaborative presentation between the UC San Diego Library's Digital Media Lab and the UCSF Library Makers Lab. Medical imaging, volumetric data, and other large 3D datasets are important in research universities but are often a challenge to make 3D printable. Fortunately, with the right tools and methods, datasets can be made visible to support curriculum. What forms of data do you use in your work or research at UCSF, and how can the Makers Lab help visualize this data? Presented by Scott McAvoy, UCSD Digital Media Lab Manager and Dylan Romero, MA, UCSF Makers Lab Manager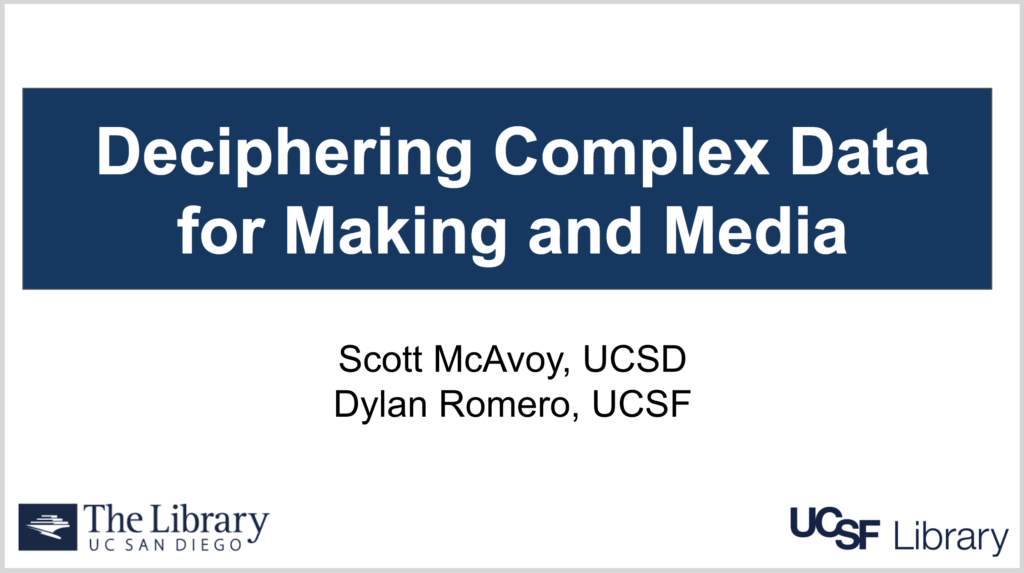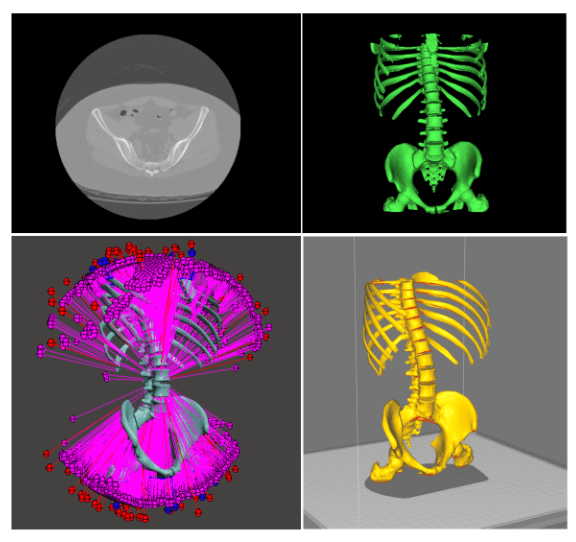 Breaking the Mold (or Not): Promoting Innovation Through Creativity Within a Health Sciences Makerspace
Showcasing case studies from the Makers Lab that utilize a combination of 3D modeling/3D printing, mold making, and other prototyping methods, while delving into the design process of creating tools for surgical simulation training/enhancing medical education at UCSF. You might recognize some of the projects pictured in the Makers Lab! Presented by Jenny Tai, UCSF Makers Lab engineer and Scott Drapeau, UCSF Makers Lab designer.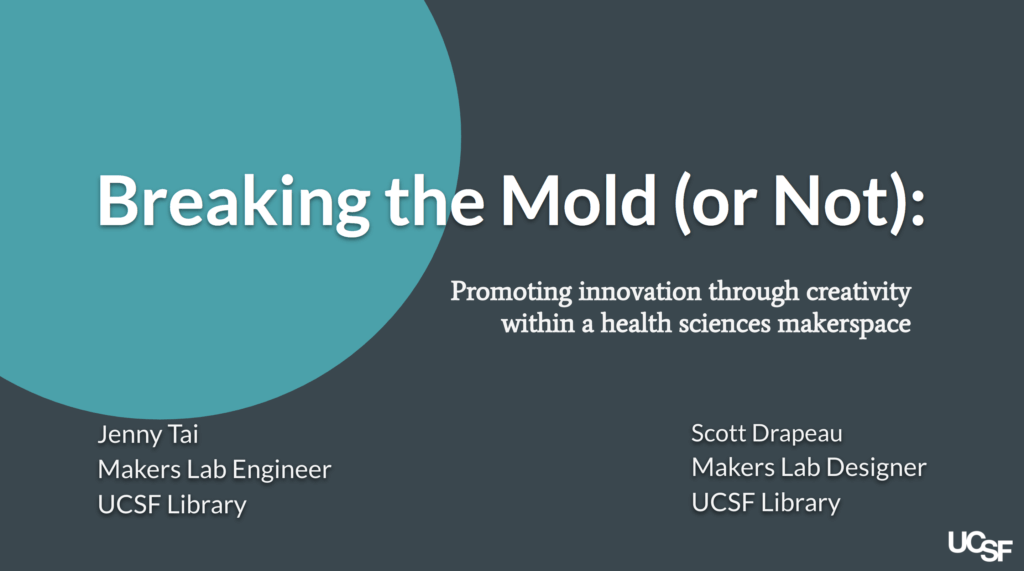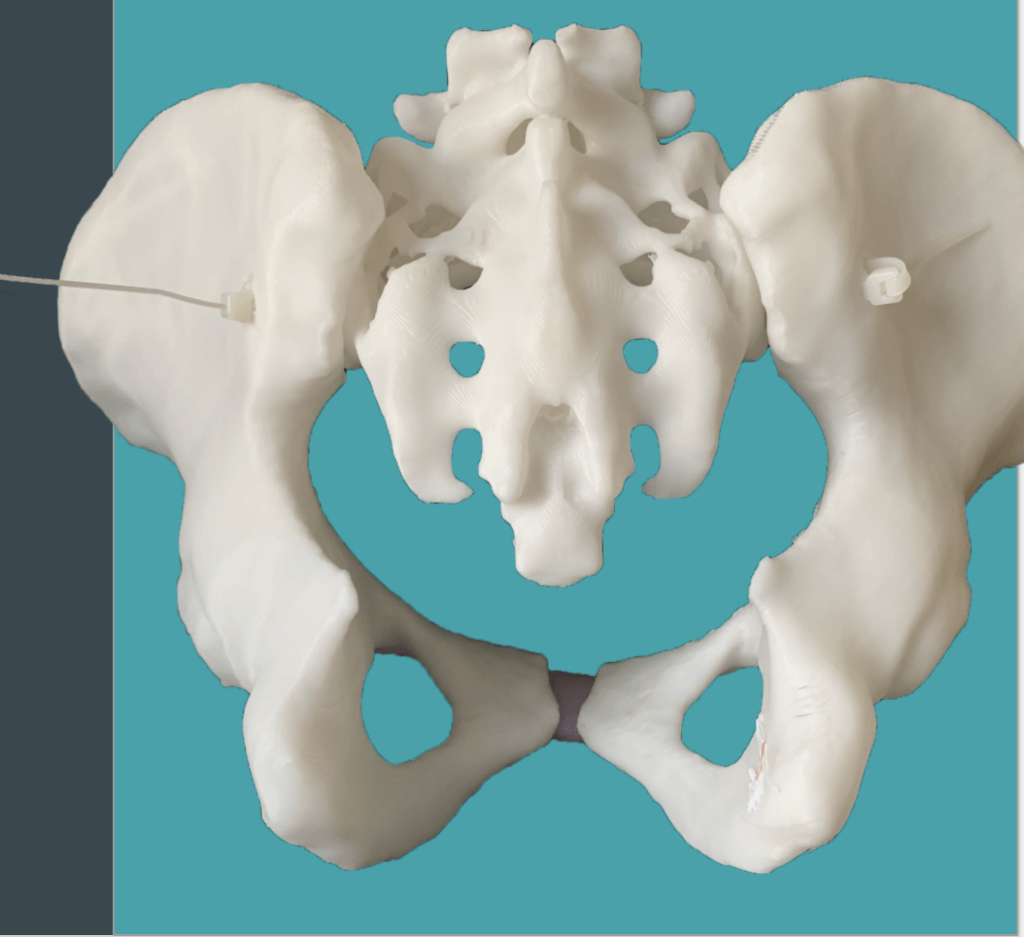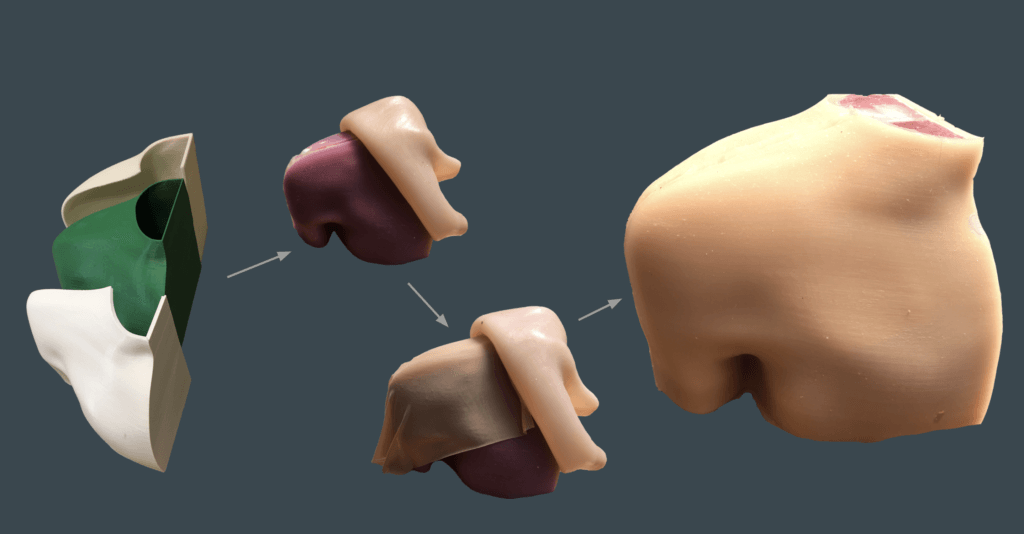 The recording of Breaking the Mold (or Not): Promoting Innovation Through Creativity Within a Health Sciences Makerspace, is available below.
Special thanks to Vinaya Tripuraneni, M.L.I.S., Ed.D., University of La Verne, Dean, Libraries and Learning and the MIRA 2020 planning committee for organizing the conference and for making the transition to a remote format as smooth as possible. We can't wait for next year!
For the complete list of other talks offered at the conference, visit the MIRA conference programming page, or check out the hashtag #MIRAULV2020 on Twitter and Instagram.