Throughout the year we apply updates to the CLE that bring new features and capabilities. On the morning of Wednesday, January 2nd, the CLE received an update. Help documents and links provided below offer details on the most notable changes!
Capture is a new tool that allows users to record videos with the following options: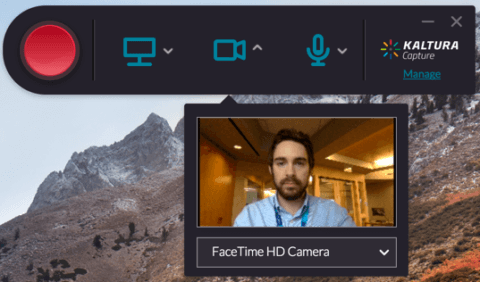 Record your screen
Create a voice over
Include webcam footage
Utilize the web-based editor
Share privately or publicly
Note: The first time you record with Capture you will be prompted to install software on your computer. Once the software is set up you will not need to install again.
Participant Bulk Edit
Course editors can now edit the enrollment status of multiple users at once who were added by self or manual enrollment, on the Participants page.

Question Bank Tags

Question Bank questions can now be tagged, and then filters can be applied to help editors find questions in large question banks.

Zoom plug-in

The Zoom Meeting activity is available in the activity chooser and has been updated, providing a more convenient way to add Zoom sessions to your course, without having to leave the CLE.
Additional Help and Information
For a full list of updated features, please refer to the new features in 3.5 page on the Moodle website.
If you have any questions about these new features, please don't hesitate to contact the Learning Tech Group. Thank you, and have a great spring!