It has been a busy summer for the Makers Lab!
From launching our crowdfunding campaign to supporting the development of the upcoming Introduction to 3D Printing for Health Science Students elective, this has surely been an eventful period for us. During these past few months, we've seen some of the best projects come out of the space. This of course, includes projects by our summer interns, who have been working away in the Makers Lab. You may have seen these familiar faces around the lab while starting up a 3D print or attending a pop-up or two…
In collaboration with the Industry Documents Library and Ilios teams at UCSF, we co-hosted five interns from the SFUSD Summer Fellowship Program in the Makers Lab over the summer. Throughout the course of six weeks, the interns split into two groups and worked on culminating projects involving programming and product design in the UCSF Library.
Read about their project highlights below.
2018 Programming Interns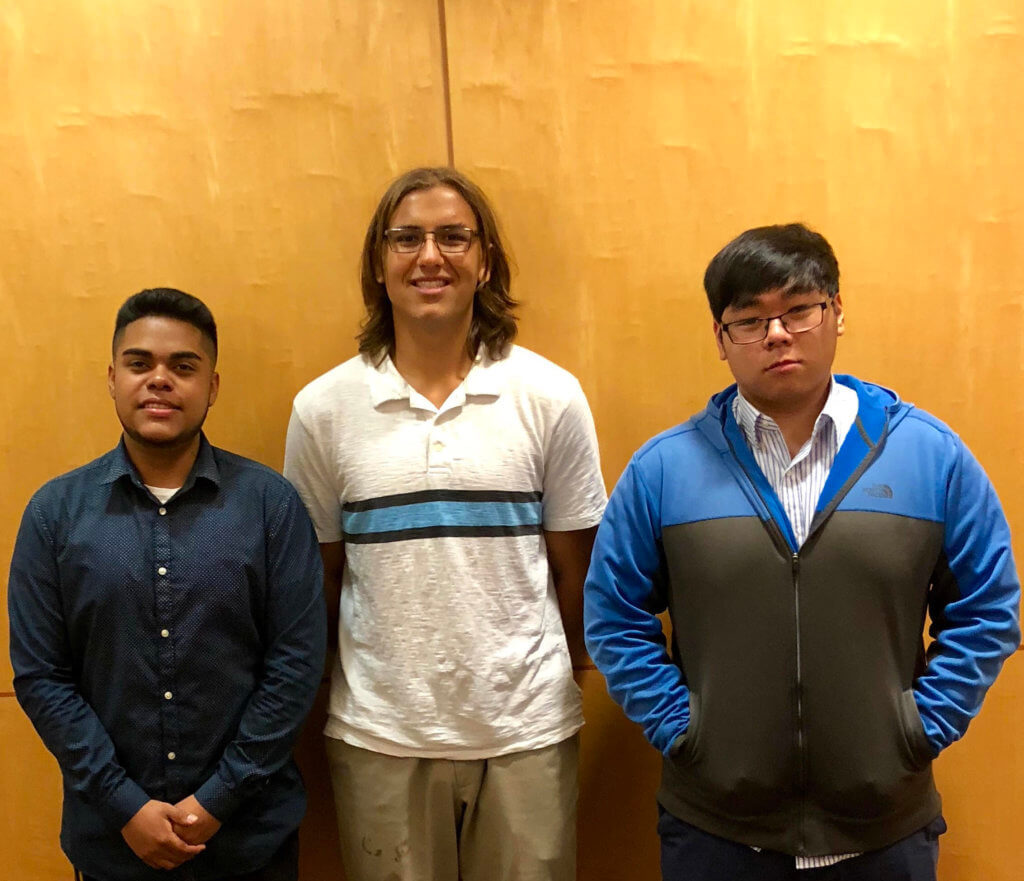 Francisco, Michael and Justin were our three programming interns. Francisco and Justin are rising seniors from Balboa and Mission High School, while Michael is a rising senior attending Monte Vista High School in Danville. 
In addition to working on website projects with the IDL/ Ilios teams, Francisco, Michael and Justin explored creative applications for programmable electronics with their Smart Mirror project. Using the Raspberry Pi 2, a Makers Lab favorite mini computer, they implemented code and installed open-source APIs. They also got their hands dirty building a wooden frame and revamping an old monitor for the project!
At the end of the fellowship program they presented their work on the Smart Mirror and UCSF IDL to a roomful of peers and mentors during the SFUSD Fellowship Celebration Event at the Google Community Center.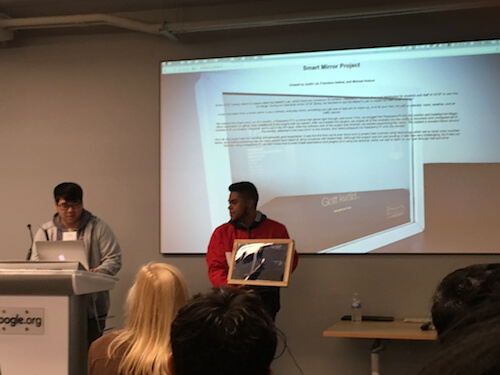 The Smart Mirror is available for viewing in the Makers Lab. Check the weather, peruse the latest news, and view all incoming flights over San Francisco while you wait for your 3D print to finish.
2018 Business & Product Interns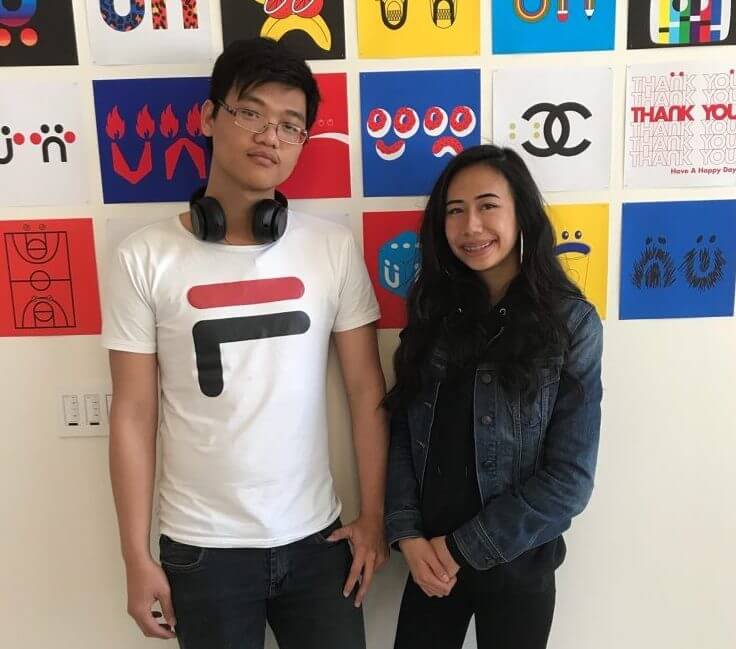 Hailey and Quockien (Kien) were our two business/product interns from George Washington High School. They were part of the G.O.A.T 23 (Greatest-of-All-Time 23) program for high school seniors with a focus on business and product development. 
Hailey and Kien spent the summer researching and developing their business plan for their Megazen project, a fictional manufacturer for bone-conduction glasses. They spent the majority of their time in the Makers Lab designing and creating physical prototypes of the glasses components, which they later 3D modeled in Tinkercad and 3D printed using the Lulzbot Mini.
At the cumulative session of the fellowship celebration event, Hailey and Kien presented their business pitch and showcased their novel glasses design.
Conclusion
For many of the interns, this was their first foray into a professional environment and their first exposure to various programming languages and 3D printing technologies. We were excited to see them dive right into their projects, and persevering to see these projects through to the end—as you can see, the results are amazing!
Despite any challenges they may have faced in completing these projects, they have no doubt accomplished a lot in the short amount of time they were here. The purpose of the internship was to help SFUSD student fellows develop skills in diverse fields, and for the UCSF Library in particular, discover industry applications in a health-sciences setting.
We are confident that the projects they've accomplished have enabled them to utilize and gain essential skills, skills that will prove invaluable in their future careers. It was also very much a learning experience for us in the Makers Lab as well! We were glad to have them in the space for the summer and we hope that they will continue pursuing their interests in the fields of technology and medicine, especially as they finish up their senior year and start applying for colleges.
Thank you to Rebecca Tang for coordinating with SFUSD and the IDL and Ilios teams for collaborating on intern curriculum. Special thanks to Peter Mui from FixItClinic for mentoring advice on business entrepreneurship.