We previously communicated that our access to Faculty Opinions and Sciwheel would be ending in June of 2021. While UCSF Library has discontinued our subscriptions to both of these products, Gladstone Institutes has generously started a campus-wide subscription to Sciwheel, so that UCSF's access to Sciwheel will not be ending. We're very appreciative of Gladstone's support for this resource!
Replacing Faculty Opinions
If you need a replacement for the functionality of Faculty Opinions, the below solutions are still recommended.
Free solutions
You can save searches from any database about topics of interest and have new articles sent to your email or an RSS feed. Examples of databases include PubMed, Web of Science, Embase and many others. You will need to set up an account with the database for this to work. MyNCBI for PubMed is one example.
Google Alerts and Google Scholar will let you do the same thing using your Google account.

Google Scholar has a create alert icon.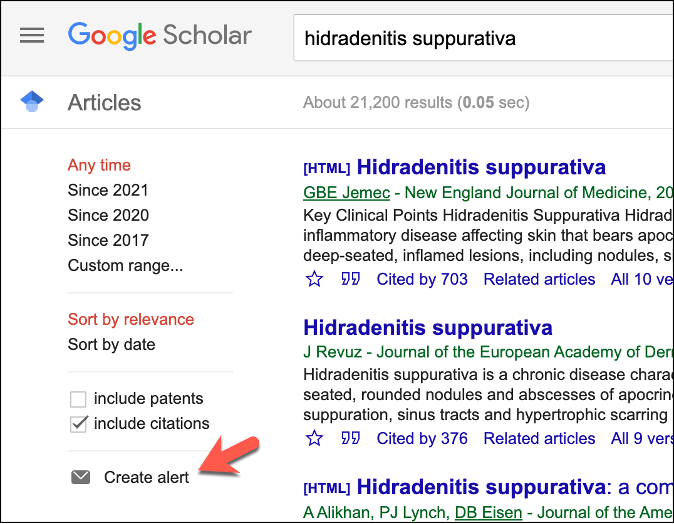 Also see our in-depth guide on creating good Google/Scholar searches.
Commercial solutions
There are commercial products to alert readers to new, relevant articles as well. These two are worth a look.
Read is available as an app and as a web version. Set up an account and preferences to link to UCSF Library. Set topic area, topics, journals in which you are interested in preferences. You will get notifications about articles meeting the criteria you set.
UCSF will begin subscribing to Browzine as part of our system-wide integrated library system migration in July. Like Read, BrowZine includes apps for iOS and Android and web version. You can look at the free (but limited) version now.