This is a follow-up post to Stories from the Makers Lab: Designing for Surgical Biopsy in the Library
Although the Makers Lab was closed due to COVID-19 shelter-in-place, we were excited to have been able to continue supporting this year's Hematology/Oncology Fellowship program.
The department requested additional development to the model for the July 2020 fellowship simulation, including that of a new female pelvis model. The primary challenge for this year was creating the new pelvis and silicone models remotely. Read on to find out how it was accomplished!
Bone Marrow Biopsy Simulation Model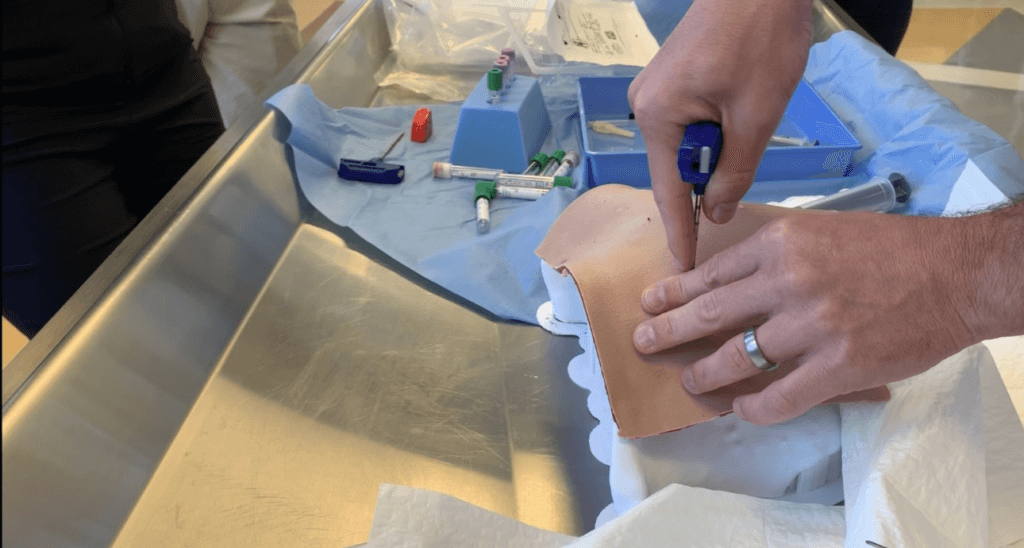 For this year's simulation, slight changes needed to be made with the following criteria :
Incorporating a female pelvis model. Only male pelvis models were used for last year's simulation. The anatomy of a female pelvis varies with the male, and it would help fellows train their skills for different patient demographics.
Adding thicker silicone "soft tissue". Fellows reported that the silicone skin layer used to simulate soft tissue was too thin to reflect reality. Thicker silicone pads would help simulate patients who are more muscular or obese.
Creating thinner pelvis caps. Caps for every pelvis model would need to be 0.5mm thickness for drilling.
Crafting Changes Remotely
Thanks to detailed documentation kept of the process, we were fortunately able to replicate the workflow used to create the original male pelvis model for this year's female pelvis model.
Anatomically, the iliac crest of the female pelvis is slightly more flared than the male.
Without the ability for in-person testing, this new iteration of the project had to be done 100% digitally. A channel was hollowed out in Meshmixer and a new cap created using a combination of Meshmixer and Fusion 360.


Simulation
"The caps for the new pelvis were the perfect shape and the pelvises with the new skin were realistic. It's really helpful for fellows to get a sense of the anatomy and to have the feel of the needles in their hands."

– Dr. Gerald Hsu, following the simulation.
What's Next?
We're happy to be a part of an annual HemOnc fellowship tradition!
This pelvis project has also provided inspiration for other collaborations across UCSF, such as creating a pelvis with flexible SI joints for UCSF Nursing Midwifery, and child pelvises for Pediatric Hematology/Oncology.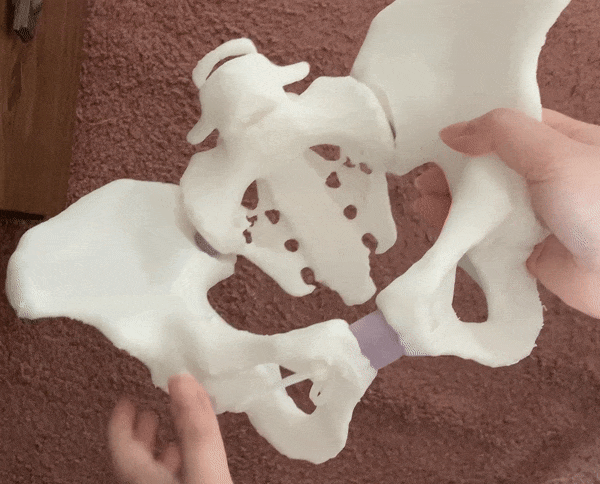 Do have an idea for a health science simulation project at UCSF? Contact the Makers Lab or visit our webpage to get started.