Please join us in giving a warm welcome to our new Research and Technical Services Managing Archivist, Peggy Tran-Le. Peggy comes to UCSF with over 15 years of diverse experience as an archivist, most recently at the San Francisco Museum of Modern Art (SFMOMA) where she has served as the museum's Archivist and Records Manager.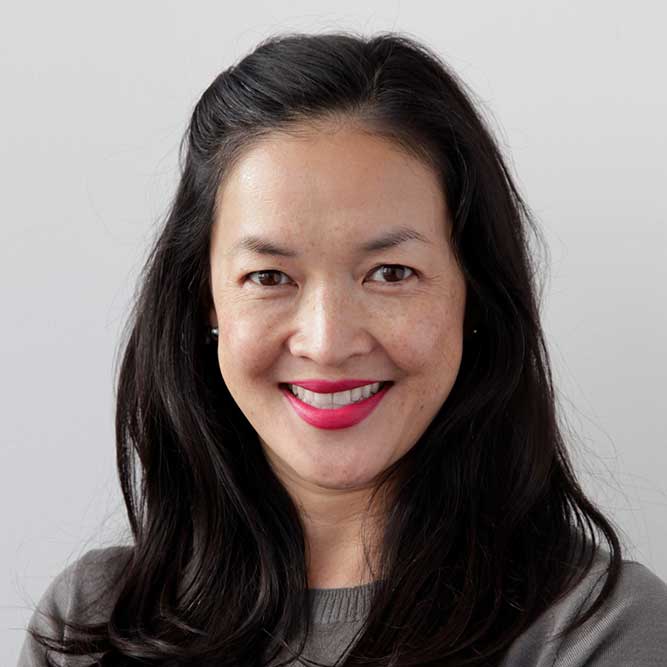 During her tenure at SFMOMA, Peggy developed and managed the archives programs including planning, policies and procedures, acquisition, description, and processing and preservation of analog and digital institutional records and special collections. She established the museum's records management program and advanced museum-wide policies and procedures through developing collaborative relationships and serving as a resource for museum staff regarding SFMOMA's policies and procedures.
She oversaw research services provided to staff and external researchers, in addition to responding to reference inquiries, assisting researchers on site and remotely, and issuing permissions to publish for archival collections.
Prior to joining SFMOMA, Peggy spent time as an Archivist at the National Archives at San Francisco (NARA) and as the Research Archivist at Pixar Animation Studio. At NARA, she managed the volunteer and intern programs and established priorities for arrangement, description, and preservation of records. While at Pixar, she supported the international tour of PIXAR: 25 Years of Animation and the research for The Art of … series of Pixar art books.
She received a Master of Library and Information Science degree (MLIS) from San Jose State University, a Master of Arts (MA) in Art History from the University of Chicago, and Bachelor of Arts (BA) in Art History and US History from the University of California, Santa Cruz.