We have a new addition in the Makers Lab – The Oculus Rift S.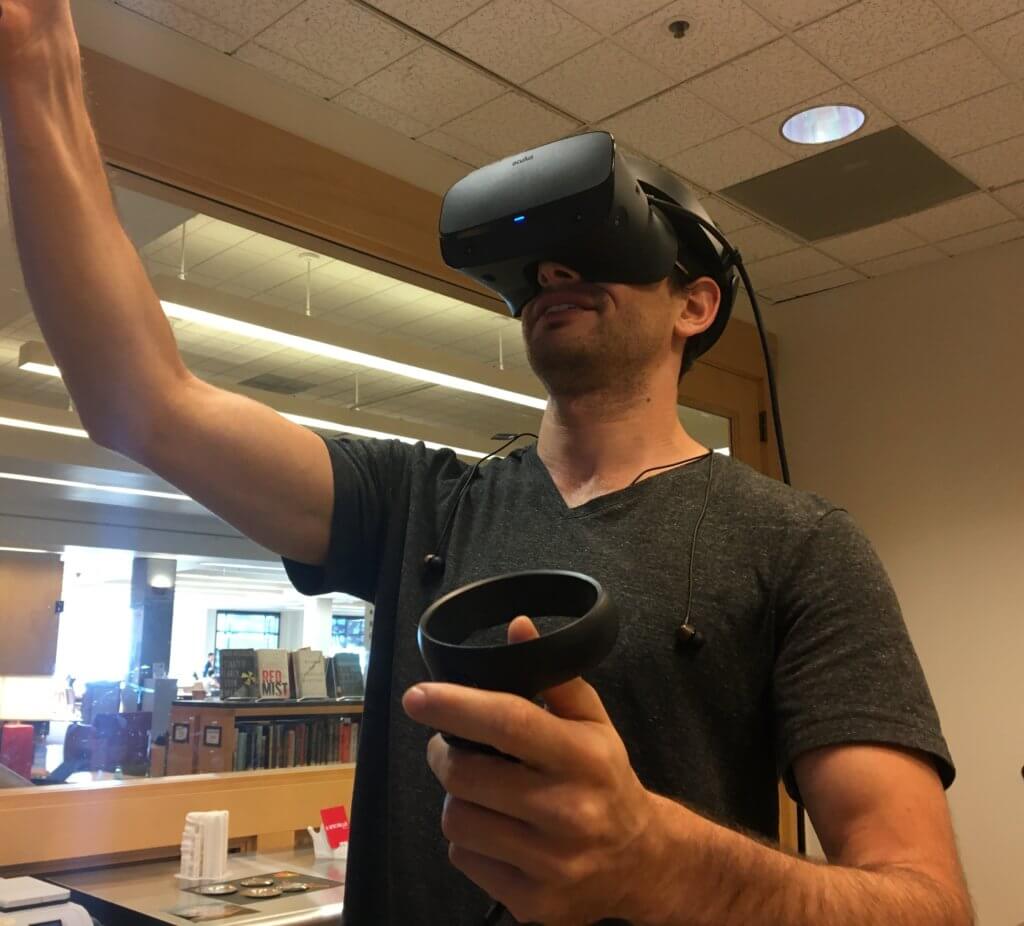 This VR system is computer powered, which means it relies on computer hardware and software to deliver a smooth, 3D experience. The Rift S does not need external sensors, so set up is very plug-and-play.
We have some great apps already installed, such as medical apps about anatomy (Sharecare VR) and dementia, as well as Google Tilt Brush for artistic exploration. We are regularly researching new apps to implement (3D modeling, games, art, medical) and are open to suggestions, so please make a reservation and visit.
Check out the Oculus website for more information about the VR headset. We welcome you to attend the ChimeraX pop-up on November 15 where we will utilize the Rift S. If you want to learn more about and reserve VR equipment, check out the Makers Lab knowledge base.