We are excited to announce our first self-paced course series, R for Everyone, which introduces fundamental computer programming concepts through R. Folks of all backgrounds and experience levels can jump in to get oriented to computer programming. Since it's self-paced, you can take the course at any time.
We designed R for Everyone to enable hands-on learning. The course is delivered directly through the RStudio application, and we included programming exercises, so you can practice applying the concepts you learned.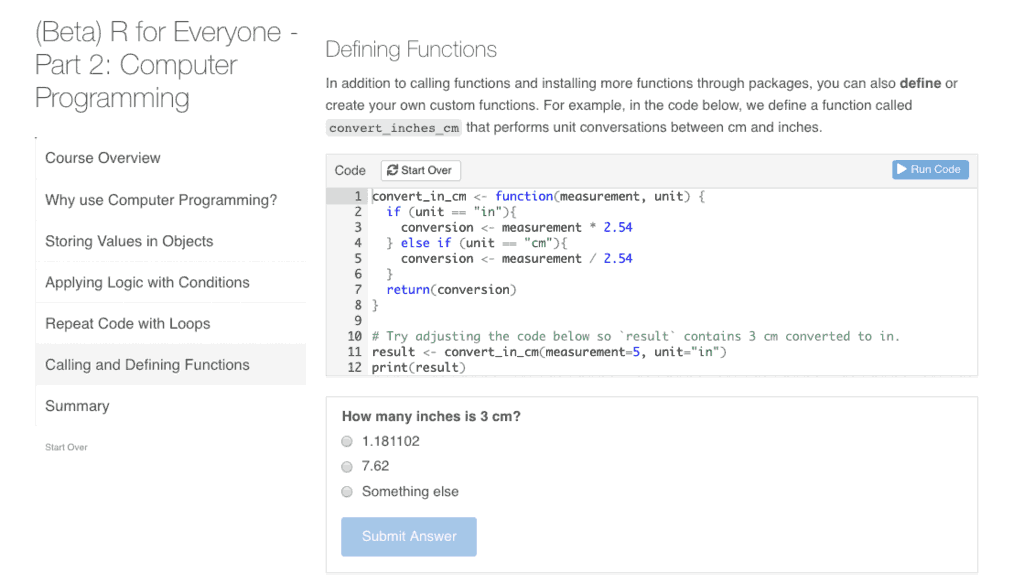 Through the combination of live workshops, one-on-one consultation sessions, and these new self-paced course series, we hope to deliver a complete learning experience that fits the needs of all UCSF learners. Other course series currently under development include R for Statistics, R for Data Manipulation, and R for Visualizations, and we plan to release additional self-paced courses in the future.
You can find the details for R for Everyone in UCSF CLE, and we look forward to hearing your feedback.