Do you have a multimedia project in mind, but aren't sure how to get started? The Library has you covered. We offer a comprehensive collection of A/V production gear and editing tools to UCSF faculty, students and staff. We also offer guidance and training to producers of educational content. See Multimedia Hardware and Software.
We are excited to report a number of updates to our services. The Library's Learning Tech Group (LTG) was recently awarded a grant from the UCSF IT Governance Roadmap Funds Program, and we are using those funds to refresh our collection of multimedia production tools. This includes new cameras, audio equipment, light kits, and updates to our eLearning Studio space. Here are the highlights from the first round of updates:
Equipment
Digital Video Camera
The Canon VIXIA HF G21 is an upgrade to our older Canon video cameras, with added features and improved picture quality. This is a flexible, all-purpose camera for shooting events, demonstrations, class skits and more. Reserve the VIXIA HF G21.
---
Mirrorless DSLR Camera
You asked for it, and you got it! The Panasonic Lumix GH4 is a mirrorless Micro Four Thirds, interchangeable-lens camera that is capable of shooting high-resolution still images and 4K video. With this camera, you can easily create professional-looking images and video with blurred backgrounds. It's also relatively easy to use, with an intuitive menu system and touch screen. Reserve the GH4.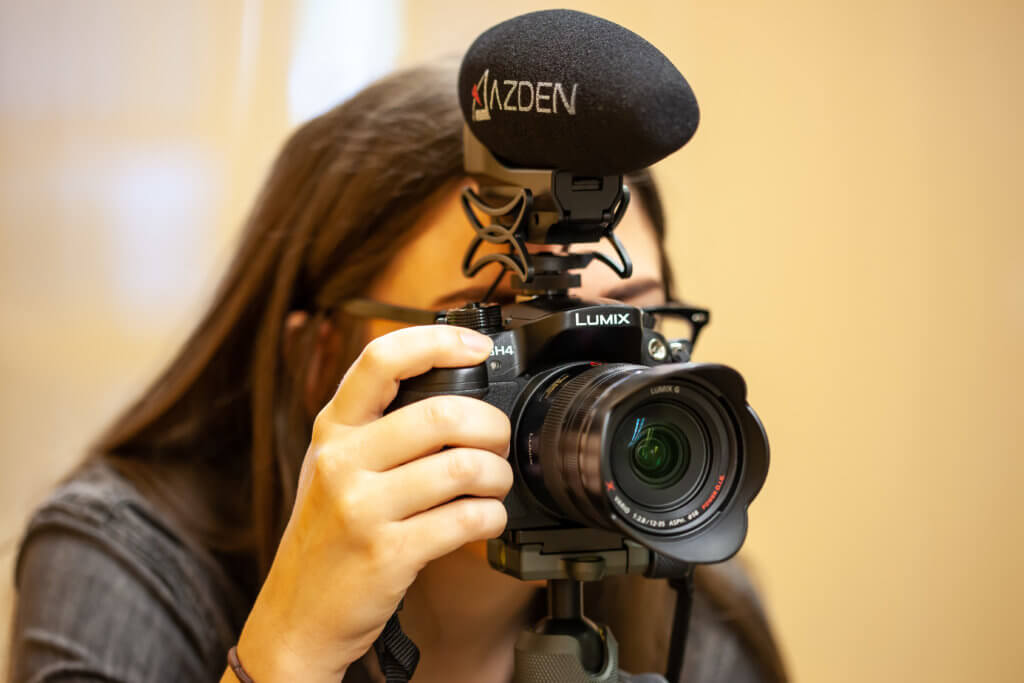 ---
Podcast Recording System
Podcasting is one of the hottest broadcasting methods in use today, and our new Rodecaster Pro is an all-in-one recording kit that allows you to easily record audio from multiple microphones, add intro music and sound effects on-the-fly, and even record live calls from your smartphone. You can connect the device to a computer, or record directly to a memory card. To use the Rodecaster Pro, please contact us to schedule a consultation.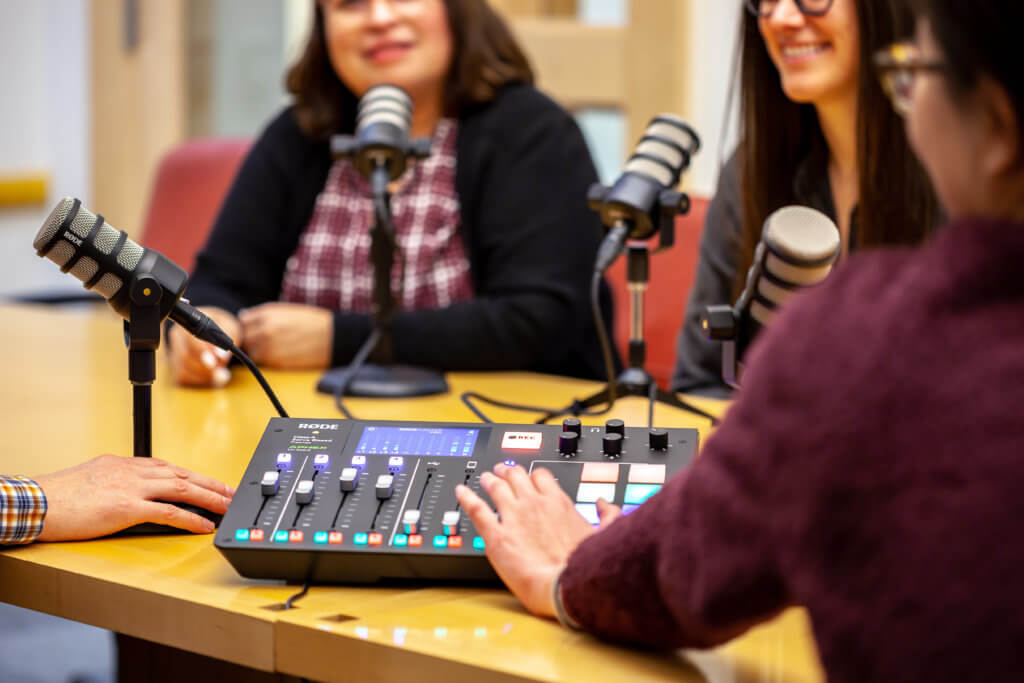 ---
Interactive Pen Display
If you are familiar with standard voice-over-PowerPoint recordings, you also know they are usually quite bland. With our new Wacom Cintiq tablet monitor, you can spice things up by annotating directly on the screen to highlight key elements of a diagram, or you can draw something freehand. You could even create your own series of videos, Kahn-Academy-style! We have the tools and expertise to get you started. The Wacom Cintiq is currently available in our CL245 eLearning Studio (reserve the room).
---
We Need Your Help!
All of the devices mentioned in this post are available now, but there is more to come, and we need your help. What would you like to see added to our multimedia tools collection next? Do you have a need for services that aren't currently offered? What kind of studio space would you find most useful? This project will be concluding soon, and now is the time to speak up! Share your thoughts and ideas by filling out this short survey:
Library Multimedia Services Feedback Survey
If you have any questions or would like to schedule a consultation, please contact us. We can't wait to see what you create!
Contact us or call 415-476-9426 (option 3)
Parnassus Library, room CL240 (by appointment)