This week's maker is Kristen Zung, UCSF dental resident at the General Practice Residency program in the Dental Oncology Center. Let's take a look at her project.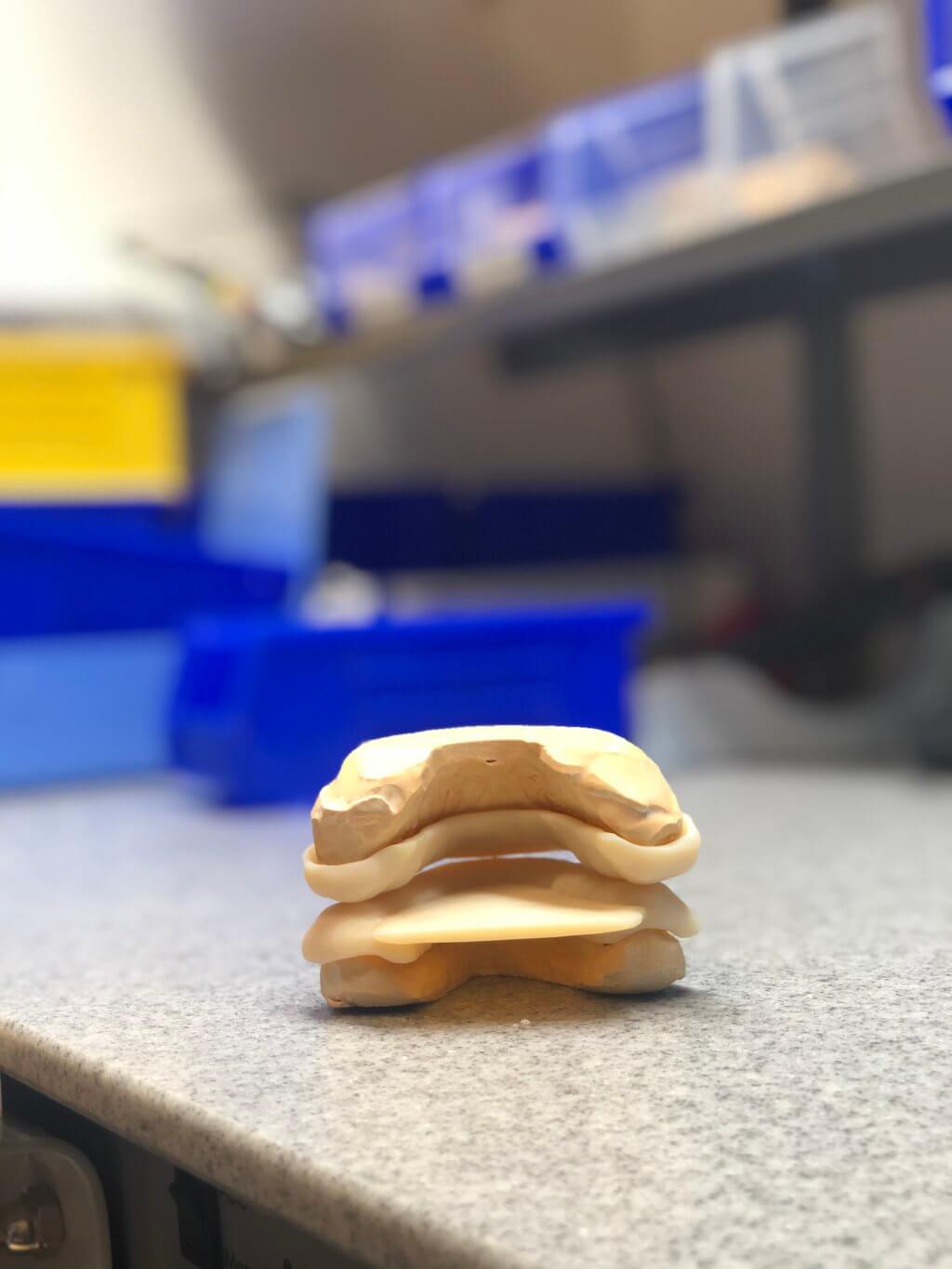 Q: What did you make?
With Dr. Jason Chan and Tomi Nano, we are making custom intraoral stents for patients who are receiving radiation treatment. Oral complications in patients undergoing radiation (including tissue fibrosis, dyspepsia, mucositis, and dysphagia) can greatly affect quality of life during/after cancer treatment. So dentists have been teaming up with radiation oncologists to help create these devices that can help attenuate these complications.
Q: What was your process?
We used a Primescan system to obtain intraoral scans of our patients. With Jenny's guidance, we learned how to design intraoral stents around our patients' scans on Meshmixer. The devices are designed to be around 3-5mm thick with tongue depressing, elevating, or deviating extensions attached to either the mandibular or maxillary arches. We have also begun incorporating slots within the guards to hold radiation-sensing film, which would measure the amount of radiation to teeth during treatment. We printed these using our Sprintray printer and after post-processing, fitted them to our patients before their radiation treatment.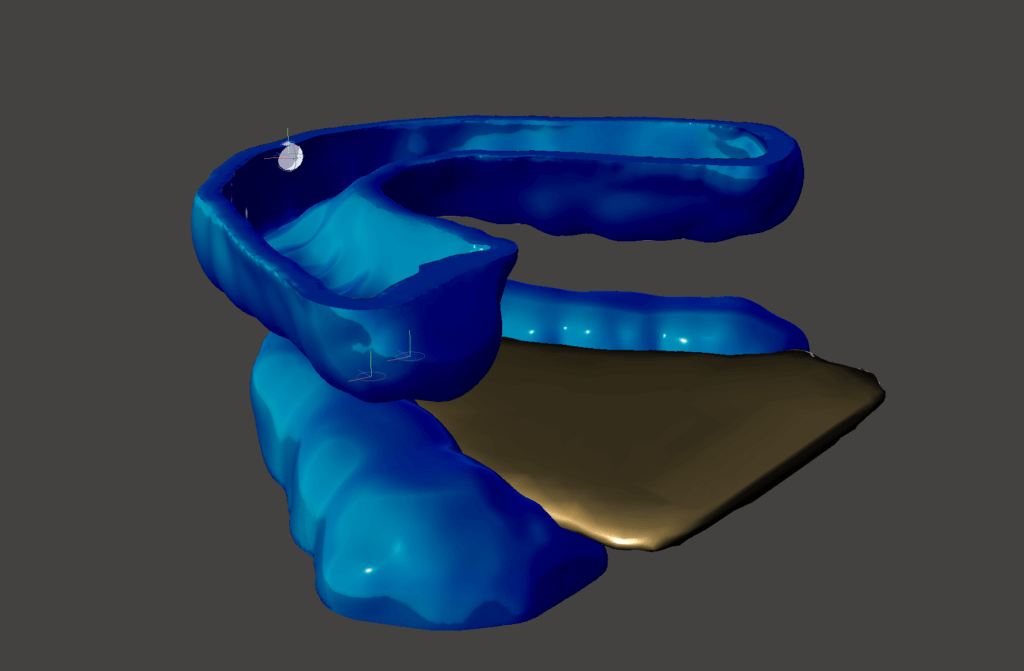 Q: What was the hardest part of the process?
The hardest part was learning how to use Meshmixer. While the interface is user-friendly, it was a challenge for me to establish a workflow when I wasn't familiar with all the functions. Once I became comfortable with the software, designing became more fun.
Q: What is your favorite part of the process?
My favorite part of this process is collaborating with the radiation oncology team. Discussing designs, trouble-shooting issues with fit, and trying out new features kept things dynamic because every patient's case we worked on together was so unique. Also, seeing the CT scans of our patients wearing the intraoral devices is neat because the scans show very clearly how the devices press healthy tissues away from the sites receiving radiation. Lastly, I'm excited to see how the radiation-sensing film measurements will compare to the estimated dosages provided by the radiation treatment planning software.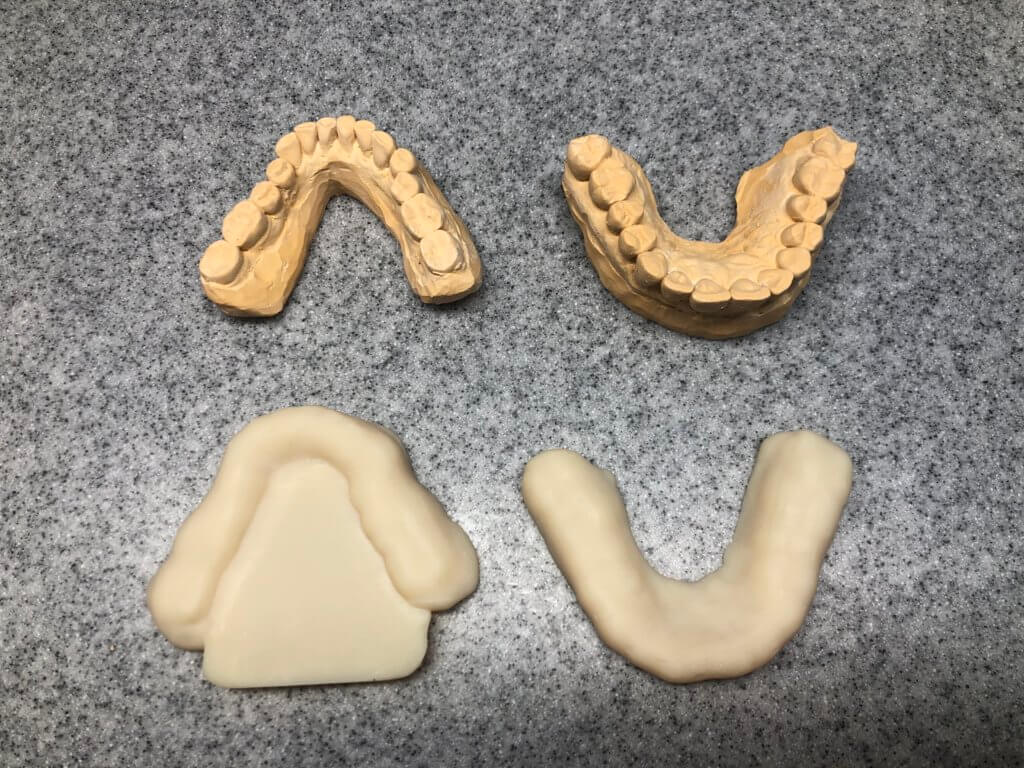 Q: How did this help make you a better resident?
This project gave me an opportunity to collaborate with other professionals in a healthcare team, get curious about digital workflows in dentistry, and find creative ways we could go above and beyond to serve our patients. Personally, the process of learning Meshmixer with Jenny's guidance gave me the confidence to ask for help and keep on trying.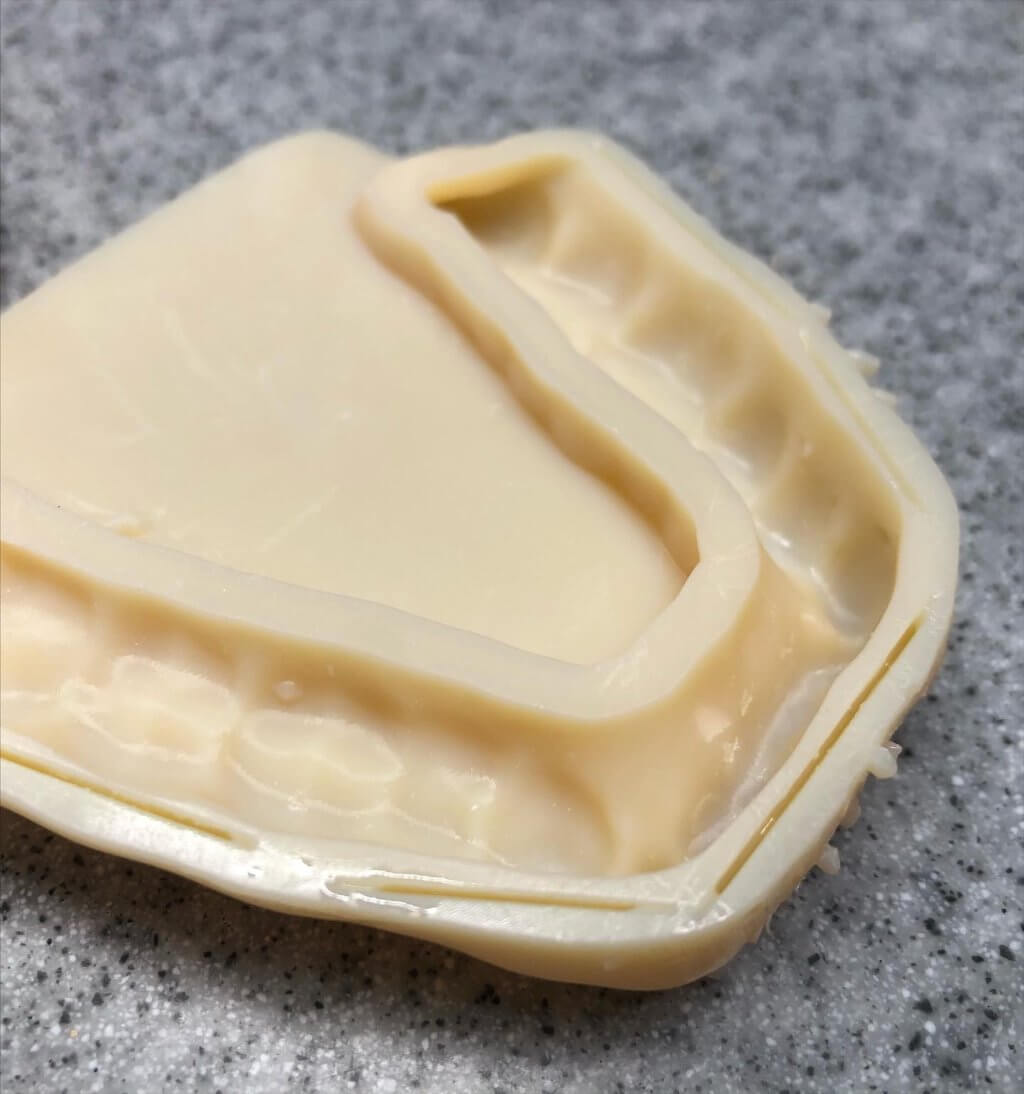 Q: What do you want to make next?
I'm not sure! I think for now, I'd like to continue to perfect the intraoral splint protocol for next year's residents to continue.