This week's maker is Joseph Ordaz, DDS, Chief Resident of Prosthodontics at the UCSF School of Dentistry. Let's take a look at what he made.
Q: What did you make?
Nylon clip (not pictured) insertion tool holder.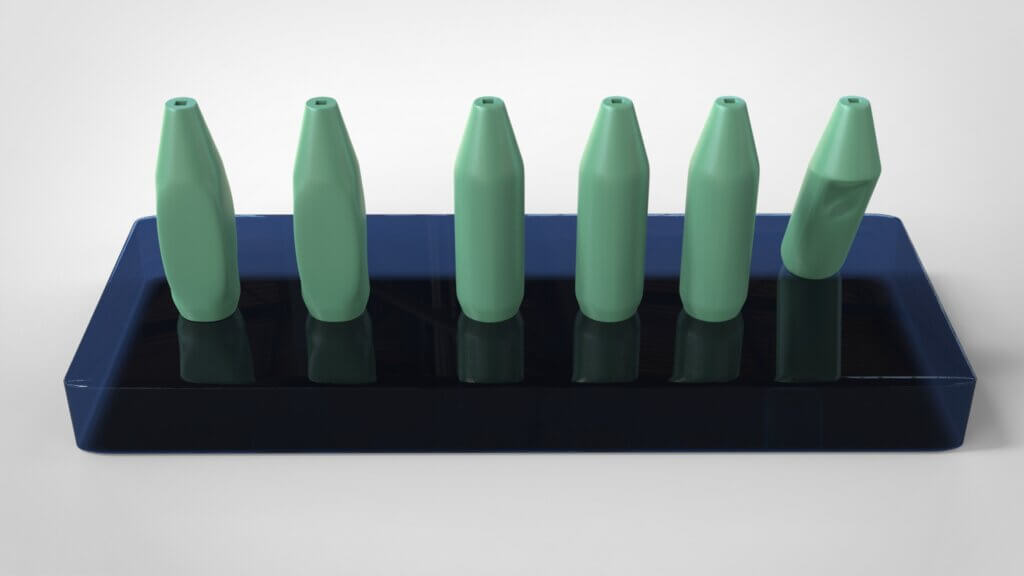 Q: Why did you want to make it?
I noticed I was having difficulty when changing my patients' nylon retentive clips in their removable implant overdentures. The OEM tool is fabricated in a way that does not allow you to generate a proper grasp, which reduces your ability to deliver a controlled force when inserting new retentive clips. I had confidence in the Makers Lab in helping me design a holder that would facilitate changing these retentive clips.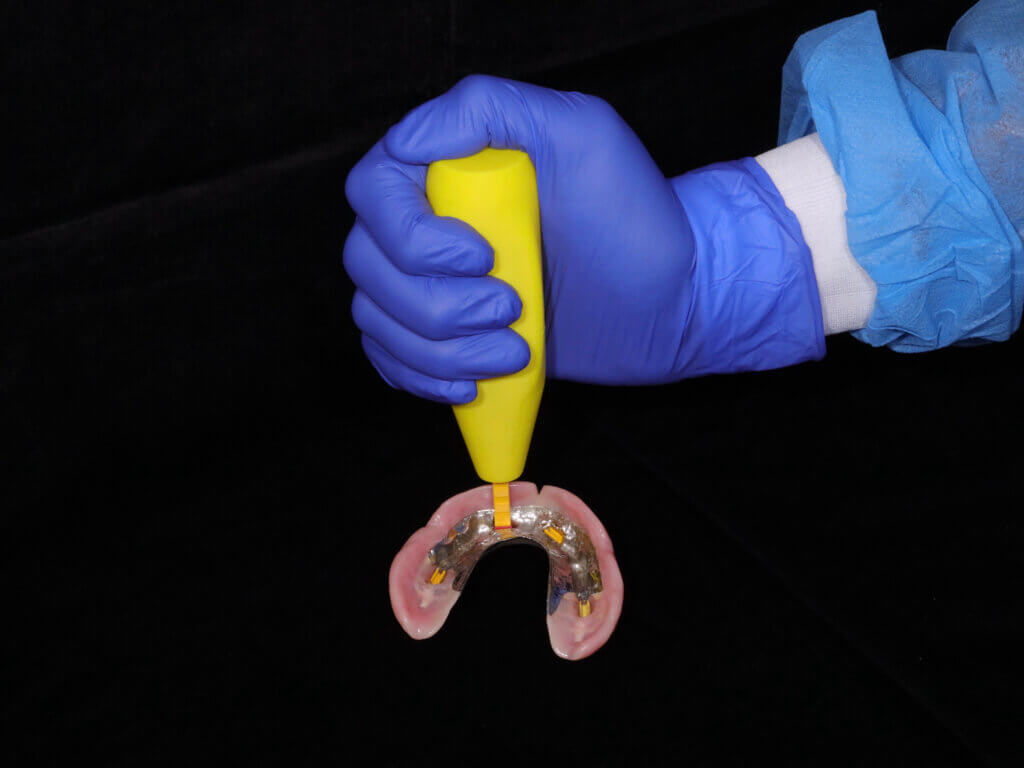 Q: What was your process?
The process included me speaking to Scott Drapeau regarding the challenges in using the OEM tool. I discussed how we could design a holder that is both ergo friendly and able to stabilize the OEM tool while in function. Scott and I discussed different handle designs and how much of the tool needs to extend out of the holder to deliver the clip effectively.
Q: What was the hardest part of the process?
The hardest part of the process was deciding how much tolerance of the inner aspect of the holder could be tolerated by the OEM tools. The ideal was to find a tolerance and 3D filament that would allow for maximum stability of the OEM pusher, but also allowed for removal of the OEM pusher after use.
Another challenge was working with PLA filament, which cannot be sterilized. However, we found a way to bridge non-sterile and sterile items.
Have patient bring in their prosthesis and disinfect with CaviCide 
In the lab, place new OEM nylon clip on OEM pusher, insert OEM bundle into the PLA handle, and then install into prosthesis
Go back to patient, disinfect chairside, rinse thoroughly with water, and then have patient insert prosthesis into their mouth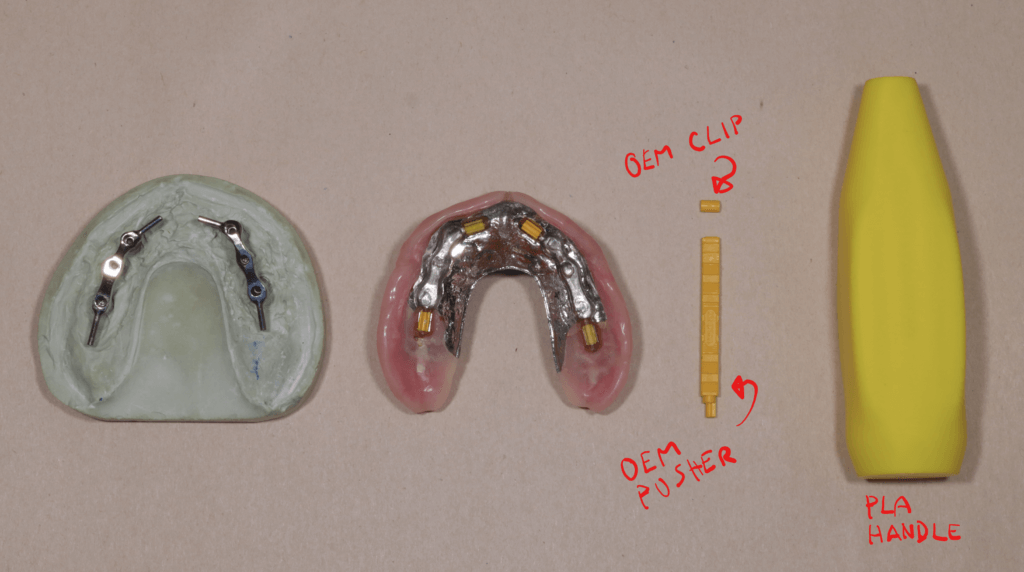 Q: What was your favorite part of the process?
My favorite part of the process was working on the holder design, seeing the different design prototypes, and of course being able to use it successfully, as I initially imagined. Many of my colleagues have used this tool holder and are finding it much easier to replace their patients' retentive clips. Thank you Scott!
Q: What do you want to make next?
My next proposal to the Makers Lab includes having them help me prepare for my patient's quad zygoma implant surgery. I want to utilize my patient's CBCT and convert it to an STL format. Once this has been converted, we will be able to print a 3D representation of my patient's skull. This will be a useful anatomic reference for the surgeon to use during this complex surgery. I also would like to duplicate my patient's existing maxillary denture in a clear material to further aid my surgeon during the surgery.