This month's maker is John Walter, UCSF Quantitative Biosciences Institute (QBI) artist in residence. We caught up with John to see what he has been making in the Makers Lab.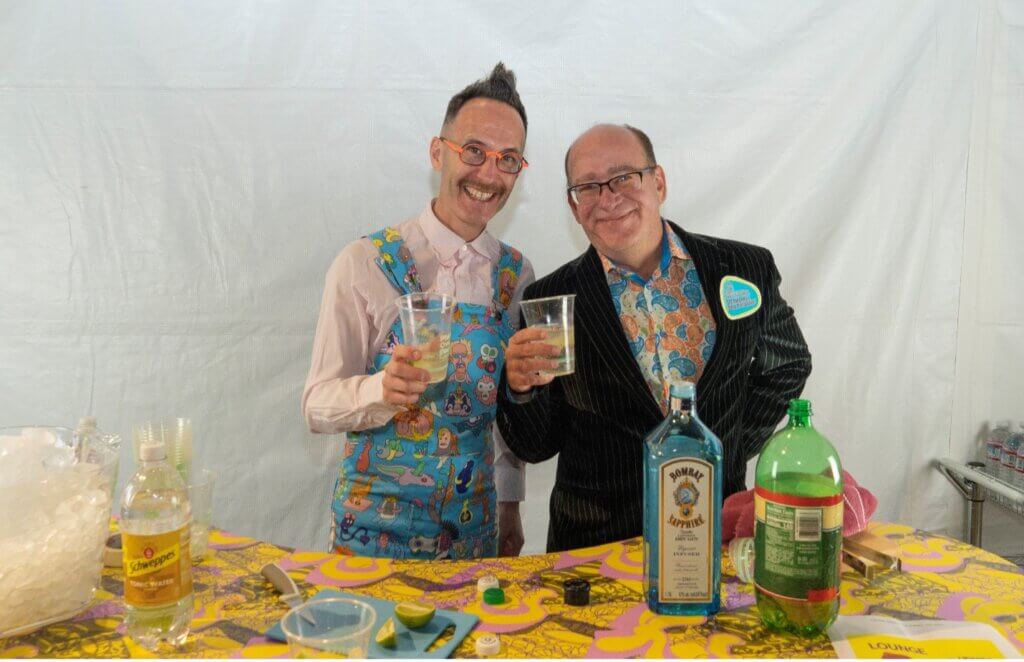 Q: What did you make?
I used the digital sewing machine in the Makers Lab to create 12 small embroideries.
Q: Why did you want to make it?
I didn't know I wanted to make them. I found the Makers Lab when I arrived at UCSF as artist-in-residence at QBI in September 2022 and was looking around to see what resources there were. I was initially interested in 3D printing but stumbled on the existence of this machine. I sew as part of my very diverse practice and finding this machine seemed like a serendipitous material moment, which I could work with.
Q: What was your process?
You can programme the machine with icons or letters of the alphabet, something like code. And this appealed to me. The way I work in the studio is to have lots of pots boiling; lots of smaller projects, which then get assembled into larger things. So, I experimented with the machine to see if it was something I like and could find a use for, and it was. Then I refined my relationship to the tool, using it to embroider a series of aphorisms based on the science I was learning about in Mission Bay. Specifically, the ligand research that Brian Shoichet is doing in his lab. One sewn patch had "PROVOKE ITCH" embroidered repeatedly on it. They all use fabric offcuts – different colors and textures – which I then riff off compositionally to 'draw' with the sewing machine.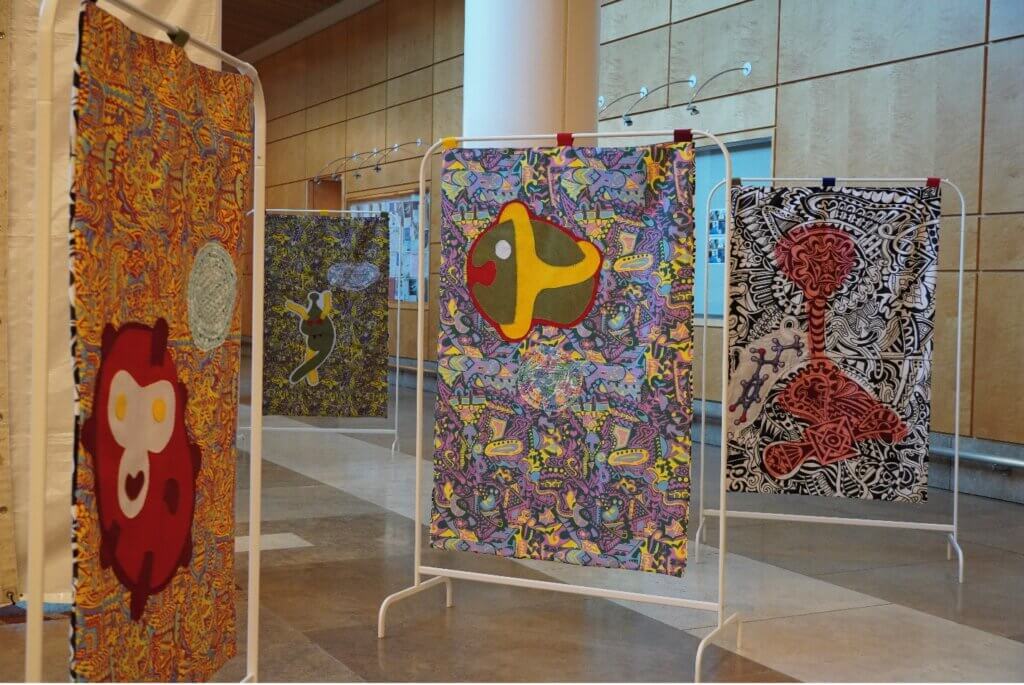 Q: What was the hardest part of the process?
It's quite slow. It takes time to programme the machine and then sew a large area and make something substantial looking. So, I made several trips to the Lab and during my final visit spent an entire day there working flat out. By this point it had shifted from an experiment without purpose, to part of a much larger project – a series of 12 quilts – which had emerged out of the creative soup of the studio. By the time this shift has emerged an urgency has set in to get the work done as soon as possible so that I can move on to the next thing.
Q: What was your favorite part of the process?
It's not about fun. It's all labour. If there is any pleasure it is cerebral. It's in the problem-solving. I think I enjoyed watching the machine 'writing' just by me pressing the pedal.
Q: How did this help make you a better artist?
This is a small innovation in a long history of working with textiles, sewing, and embroidery within a much larger picture-making practice. I am primarily a painter, who goes off on adventures into other media. Therefore, this work I made in the Makers Lab has allowed me to inch-forward a particular sub-genre within my oeuvre. It has changed the landscape from which I will start any similar project in the future, because the possibilities that the machine offered me have opened up a new range of drawing / conjoining / compositional possibilities for me, i.e. the memes have mutated a little within the new context of the Lab, which is good.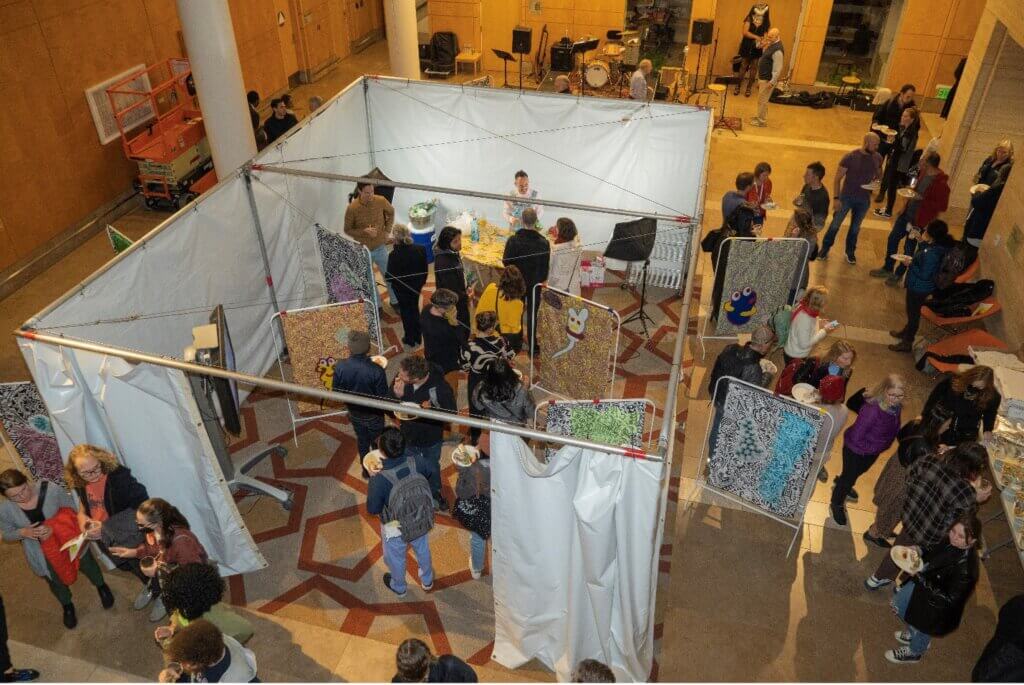 Q: What do you want to make next?
As usual, I have lots of projects running simultaneously, so I'm going back to those. The embroidery that I made in the Lab was incorporated into the quilts that were exhibited at Lounge Ligands. That show enabled me to resolve some work that I had been making during the Fall. Now I am in full swing working on new books of elaborate paintings / drawings / illustrations. These sketchbooks (they are more than that really – artist's books) are things in their own right – jewel-like things – but will also be the basis for a new series of large paintings, works on paper, possibly a mural. I'm also planning a film, costumes, a new album of songs, and phase 2 of my NFTs project Sydney Ducks. That's just a glimpse of my prolific output!