This week's maker is Hyunil Jo, PhD, an adjunct professor in the School of Pharmacy. Let's take a look at their project.
Q: What did you make?
Molecular models for the class.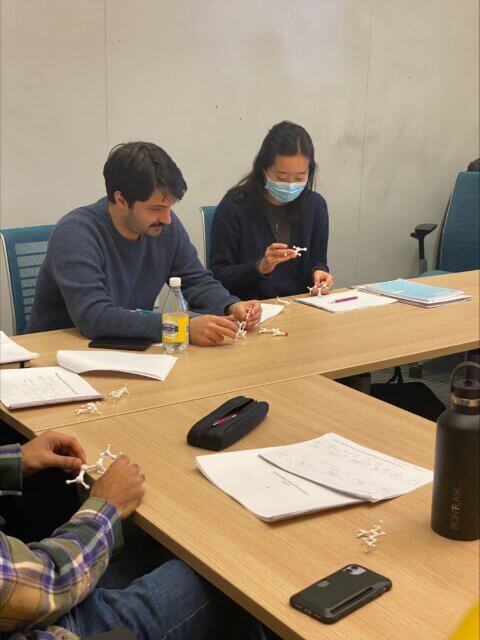 Q: Why did you want to make it?
In order to explain the approach of the two reactants in the reaction with representative 3D-printed models.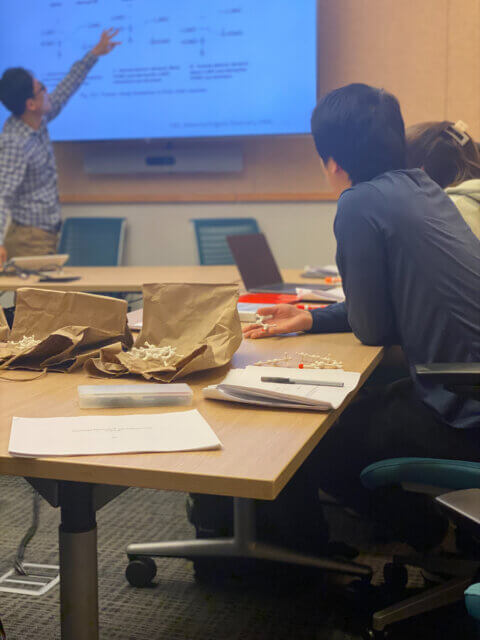 Q: What was your process?
I built the chemical structure models as a 3D structure, and asked the Makers Lab to print these.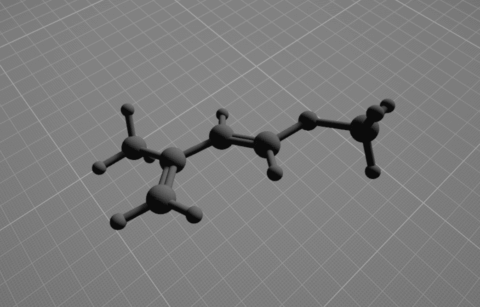 Q: What was the hardest part of the process?
Due to the fundamental limit of the 3-D printing process, the connection of the atoms had to be done in an innovative way suggested by Scott. Instead of printing the molecular models whole with support, Scott halved each model and printed without support, then glued the two halves together.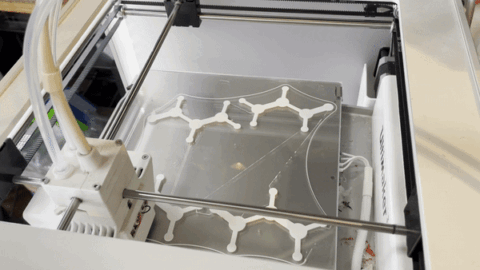 Q: What was your favorite part of the process?
Students enjoyed coloring the 3D models with markers.
Q: How did this help you in your profession?
To teach the students more effectively.
Q: What do you want to make next?
More complicated structures.