This month's featured maker is Aira Lipson, UCSF Library staff member. You may have seen Aira either staffing the Makers Lab or offering information assistance at the Parnassus Library's main service desk.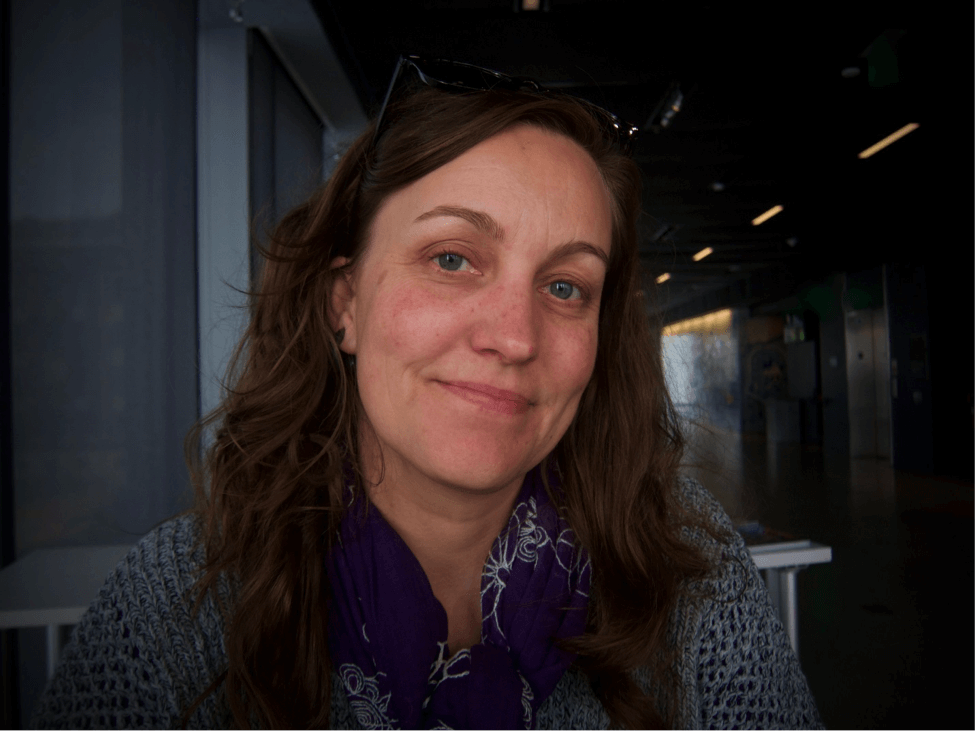 Q: What did you make?
Felt flowers & succulents
Q: Why did you want to make them?
It kind of started as something fun to do with my hands. I wanted to do something that combined fabric & sewing that was artistic and somewhat practical – small and easily displayed. Also, felt flowers give us something with some color and we don't have to worry about them dying.
Q: Why did you choose to make them rather than just buy them?
I like the process of making. For me, making is almost more about the process than the end product. And I really like working with my hands.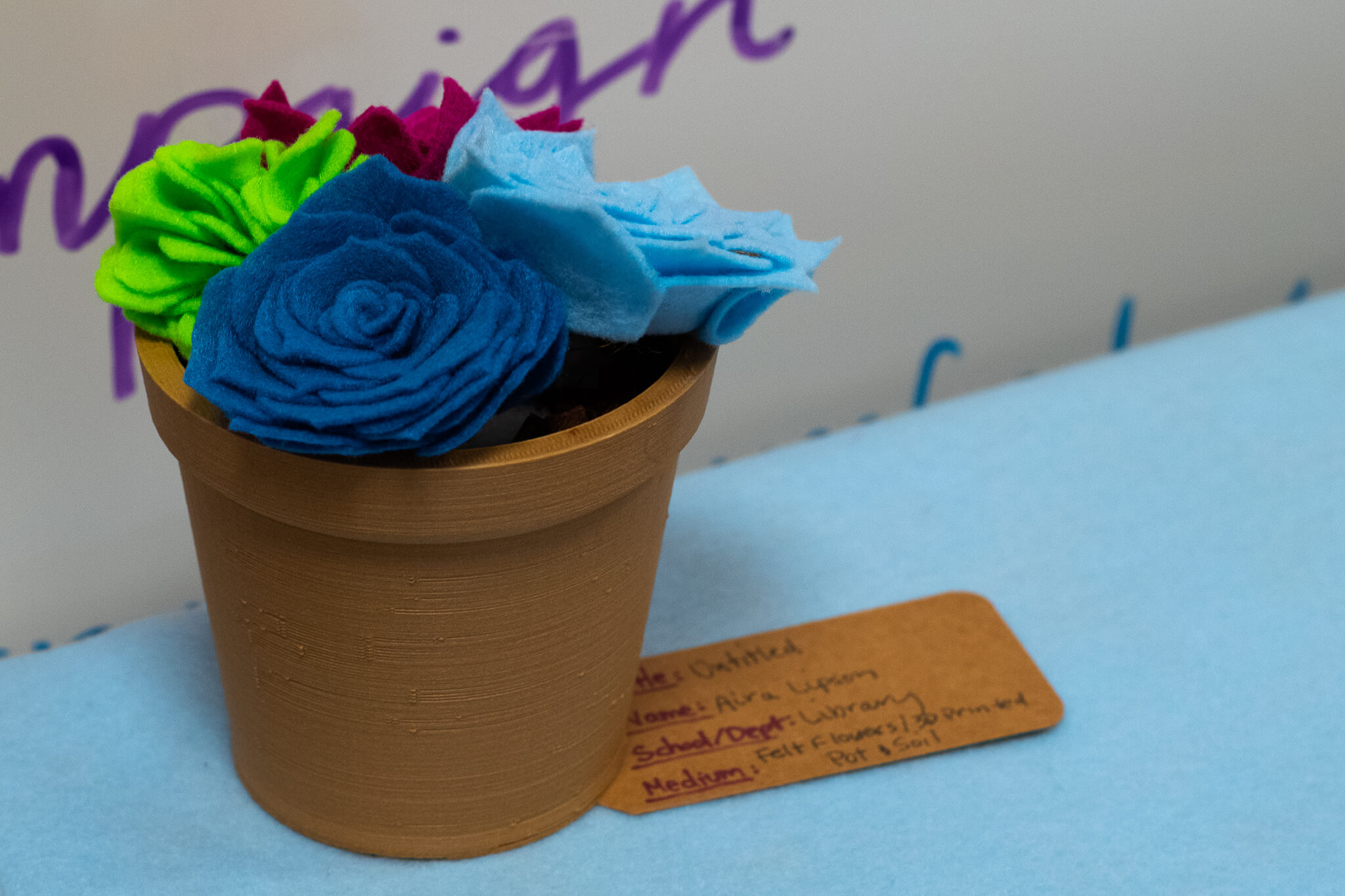 Q: What was your process?
First I looked on Pinterest for other examples and found a few templates. Then I kept them as is or altered them, chose the kinds of felt (color, pattern, bigger/smaller, etc.), traced the pattern onto the felt, cut them out, used the pieces to form the flowers, played with them with my hands to make them the form I wanted. I followed some instructions, but basically shaped and formed as I went, adapting so I would get an end product that was more appealing to me. You build up petal by petal until you get the desired shape and texture that you want.
Once I'd made some flowers, I thought – OK I enjoy this so how can I adapt it into a pop-up to make it appealing and accessible to other people who don't have an art background, and because I really want to share my love of making with other people? How do I share this with people who always want to know the "right way" to do something when there really isn't a right way? You can make a mistake, and still make something beautiful out of it. This is also something that is maybe more accessible to those who are new at making and maybe not so sure of their abilities.
Q: What was the hardest part of the project?
Honestly for me it was finding the time to do it. Once I developed the pop-up, the hardest thing was people's reluctance to take a chance, to relax enough to try it.
Q: What was your favorite part of the process? Which part was most fun for you?
Just working with the material in hands, which I find really relaxing and calming. I also really enjoy that moment when someone makes a break-through and realizes they can be creative when they didn't think they could.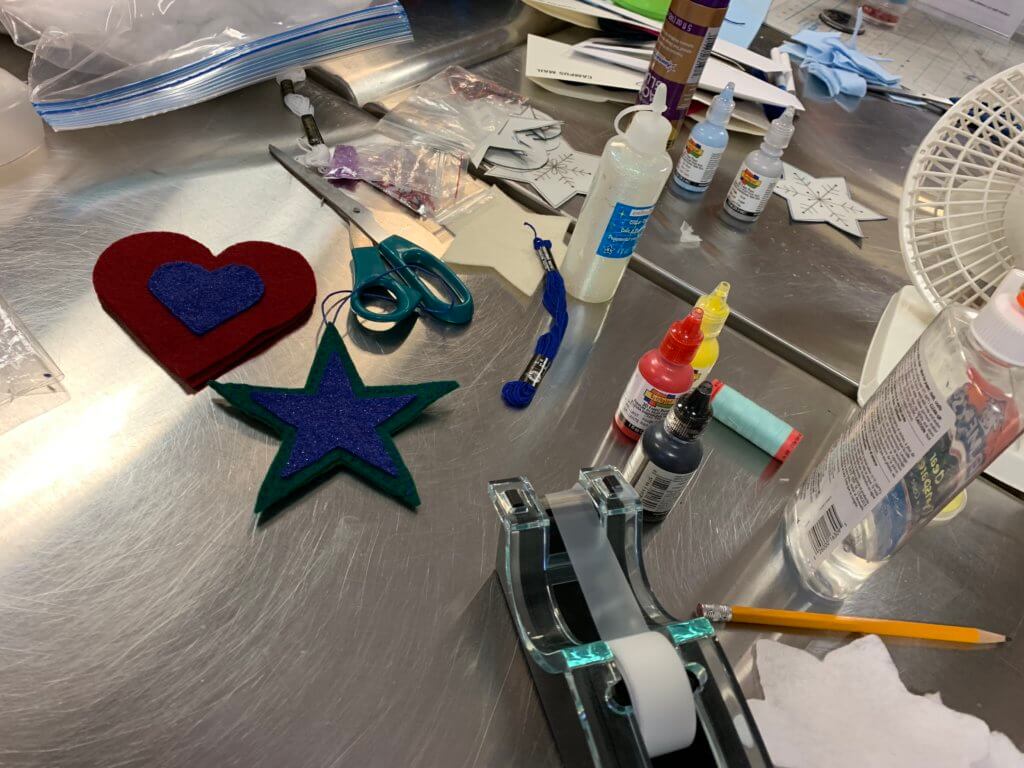 Q: What did you learn from the process?
Not to use too much glue (!), to work slower when assembling (glue guns are tricky to work with), and to wash the felt first so it lays down better.
Q: How did this help make you better at your job?
It helped me learn how to explain things to other people that just come naturally to me.
Q: What do you want to make next?
I would like to learn Illustrator so I can make my own templates to make exactly what I want. The only drawback to that is that I see making art as a way to work with my hands, to be away from the computer, so I want to make sure I limit the amount of time I'm in front of the computer.