The latest CLE update provides new capabilities to faculty, staff and students who are teaching and learning in the online classroom. We have also updated the Media@UCSF system, which is plugged-in to the CLE and provides a seamless method for sharing video and audio content.
Specifically, the Media@UCSF browse and embed interface has been updated, providing added controls to video owners who are embedding content into CLE courses. Highlights of the new features include:
The ability to choose between two video players, including a new player that provides a download video button to viewers (see image below). This will allow viewers to download the video for offline viewing.
Choose from three frame sizes for the embedded video.
When sharing an audio file, a new audio-only player will automatically be used.
When sharing a video quiz, the quiz player will automatically be used, allowing you to embed video quizzes with the standard Media Resource option.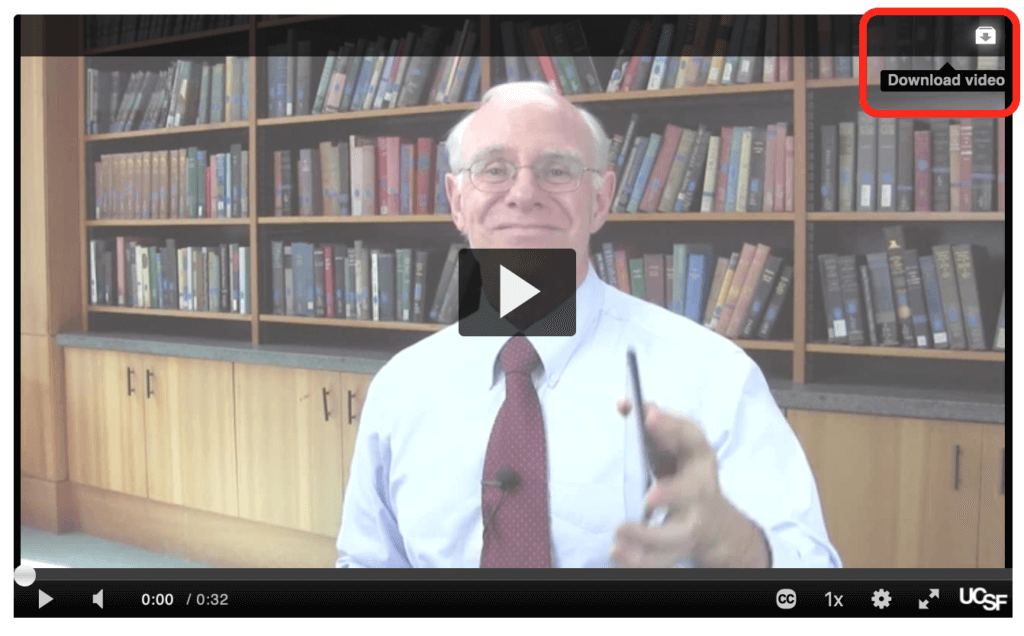 To apply any of these new settings to previously embedded videos, you will need to open the resource from your course page and "replace" the video.
If you have any questions about Media@UCSF and this update, please refer to our Media@UCSF help resources, or contact the Learning Tech Group.