The UCSF Makers Lab has been open to the UCSF community for over two years. During this time we have explored numerous applications for "making" in the health sciences. Examples include integrating 3D printing technology in anatomy education, research, and patient care.
But did you know you can check out equipment from the Makers Lab like you would check out a book from the UCSF Library? Makers Lab staff spent the Fall 2018 quarter piloting the mobile service and are now ready to expand across the UCSF Parnassus Campus. Here is a list of equipment available for check out for one week or for an entire academic quarter:
Mobile 3D printer cart
3D printer with enclosure
3D printing filament (PLA)
All the tools needed for your 3D printing project
Technical support and training from Makers Lab staff
Below are two testimonials from UCSF community members who piloted the mobile 3D printing service in the fall.
Derek Harmon, MS, PhD, Assistant Professor / Anatomy Learning Center Director, UCSF Department of Anatomy
"The mobile 3D printing cart has been an amazing resource for the Anatomy Learning Center (ALC). We utilized the printer for our 3D printing elective for physical therapy students and have also used it to print high-quality anatomical models from online open source websites. For example, we printed a model of the brain's ventricular system, which is an identical replica of a model we currently use in the lab. The model would cost approximately $400 if purchased through a vendor, but cost less than $2.00 on the printer. Using the mobile cart has helped me as an educator because I can utilize the printer for printing anatomical content that is used for the lab, while also inviting students to use the printer for their own learning experiences."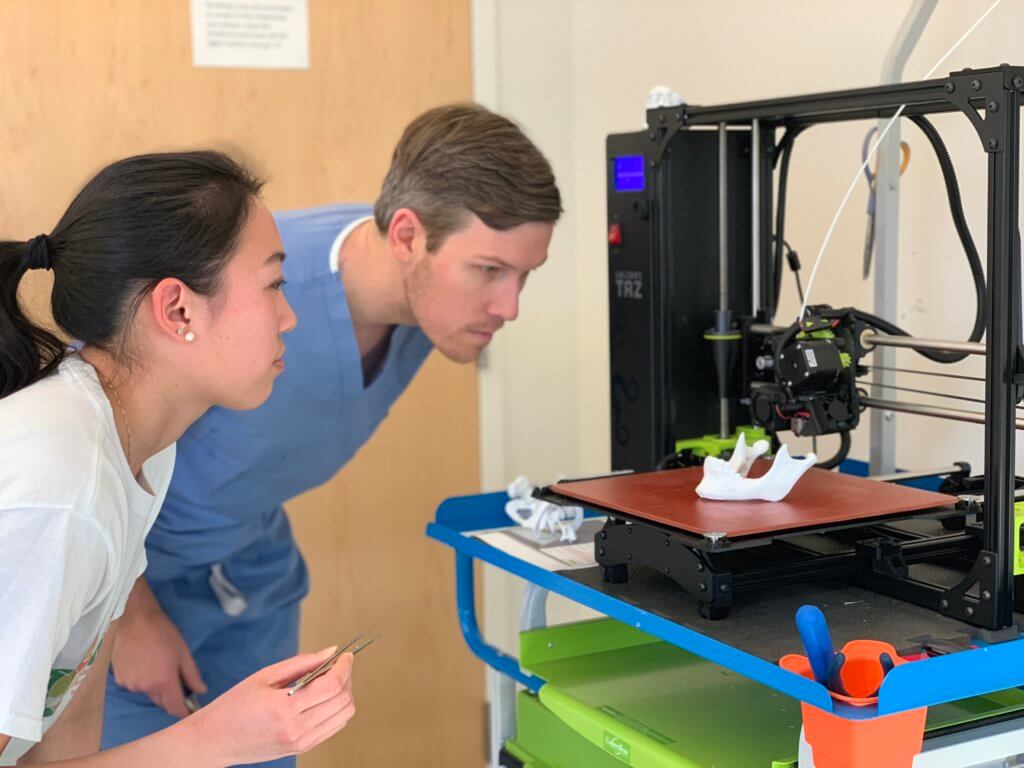 Garrett Montgomery, Lab Manager / Assistant Specialist, UCSF Roybal Lab – Parker Institute
"The Makers Lab has provided product development equipment and expert guidance to my lab with the process of designing and printing a substantial amount of research laboratory items. Everything from the occasional simple item such as tube racks, pipette holders, tape dispensers, and folder separators all the way to lab equipment and devices such as magnetic bead separation plates, a fully functional 8 lane multichannel aspirator, cold plates to hold samples at 2° C for 3+ hours, 24-column vacuum manifolds that screw onto a common media bottle to use as a vacuum chamber. As Lab Manager this has been crucial in the process of setting up and growing the new Roybal Lab here at UCSF, within the Parker Institute of Cancer Immunology.
Space is always a concern in any lab. Designing equipment to fit seamlessly into your space grants you the opportunity to create an optimal workspace interfaced with infrastructural equipment, rather than a cramped workspace carved out between large odd shaped and mismatched equipment. An optimal workspace is essential to quickly move our innovative research projects through the streamline process of our lab in order to generate the high-quality data that is suitable for publications and essential for the progression of immunotherapy and cancer research. In addition to that, 3D printing lab equipment can save thousands of dollars. When purchased from a company a magnetic bead separator rack or plate can cost $600-$800. After designing, printing, and ordering the other components, we were able to produce the same product for under $3. I would never have expected a library to house something like the Makers Lab, nor the ability to check out equipment such as the LulzBot Mini Desktop 3D printer. I am very thankful that the UCSF Library has invested in making all this possible. So, thanks to the Makers Lab for saving us money and helping us drive research towards ending cancer!"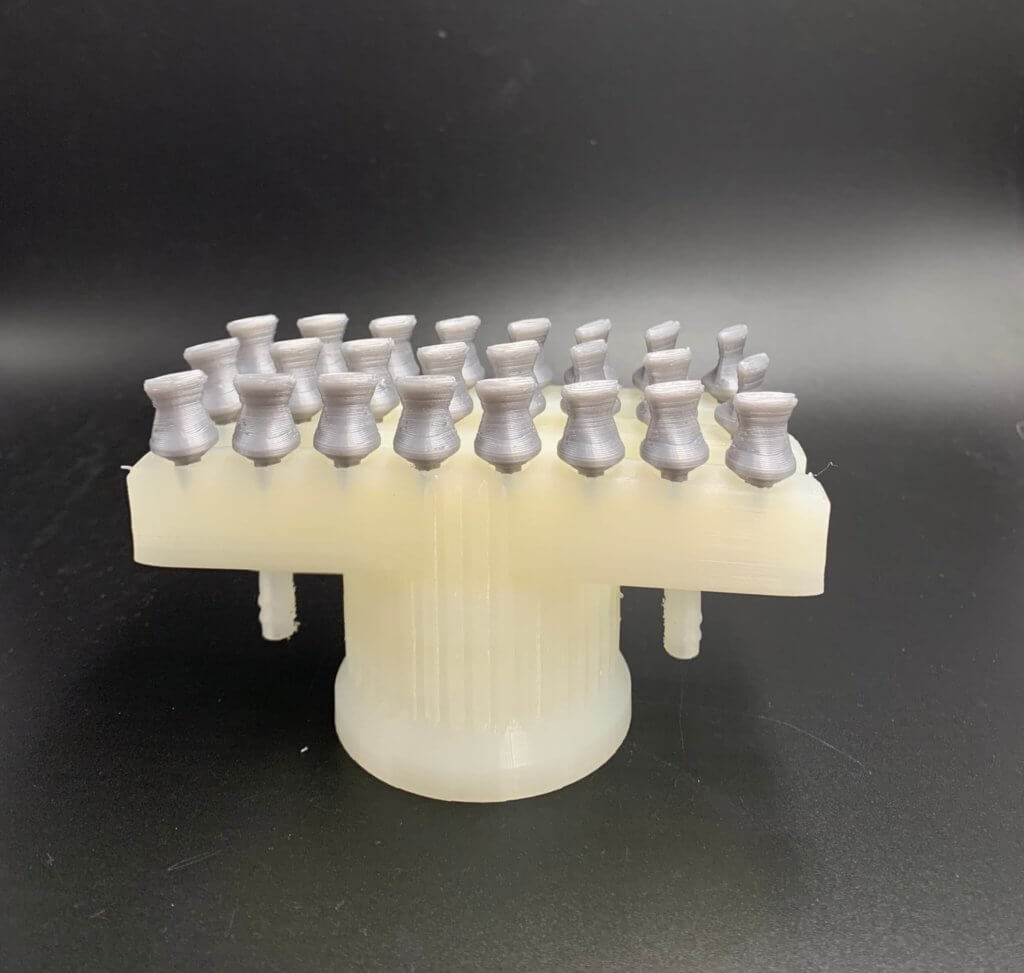 Interested in learning more about the mobile 3D printing service? Contact the Makers Lab to schedule a consultation. We can't wait to see what you will create!