Due to the closure of the Makers Lab related to COVID-19, we will be unable to host our annual Family Fun Day event this summer. We'd like to offer you some project suggestions you can do with your child in the safety of your own home. Below is a collection of web resources that offer a variety of projects. Some websites linked have tools to limit projects by age. In some cases we have made age range suggestions. These are just suggestions and only you know what will work best for your child. Have fun and we hope to see you again soon in the Makers Lab!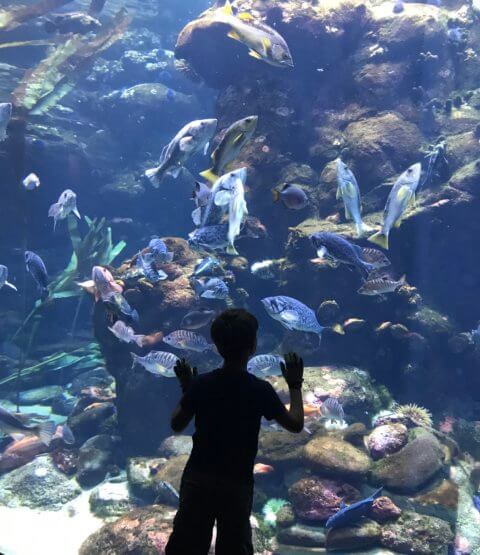 The California Academy of Sciences, founded in 1853, has changed and adapted over its long history in San Francisco. It continues to do so while closed by offering amazing online programming.
California Academy of Sciences Breakfast Club. At 10 am on select mornings, Academy experts bring you discoveries, insights, and stories on a wide range of subjects through live, informal presentations followed by Q&As with the viewing audience.
Check out their YouTube channel for more amazing footage from the Academy.
PBS has so much more to offer then just commercial free television for children. PBS KIDS is dedicated to offering free access to media content and community-based experiences that support learning for young children. Their web portal offers a range of activities and projects for children and can be searched by age and subject matter.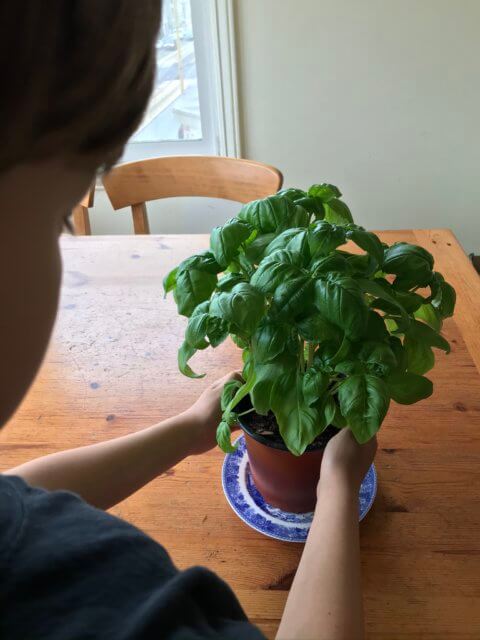 Grow an herb garden. Create a growth chart and have your child record their observations. Opens with a short video of the project. Scroll down for supplies list and detailed instructions. This is a great project for children 5 and up.
Rainbow celery experiment. See capillary action in work. This project is good for children 3 and up.
MedlinePlus Children's page offers authoritative medical resources geared to children. Play games, check out the kid's medical dictionary or read a comic where the scientist is the hero. MedlinePlus is a service of the National Library of Medicine (NLM), the world's largest medical library, which is part of the National Institutes of Health (NIH).
How the Body Works. Click the icon of the body part you're interested in and it will take you to a short description. Articles, activities and word finds are also available in this section. Available in Spanish.
"Ask a Scientist" comic series. Learn how the body fights disease, how people become infected with germs, and how to prevent noise induced hearing loss. This series is good for middle to high school readers. Scroll down for the comic section.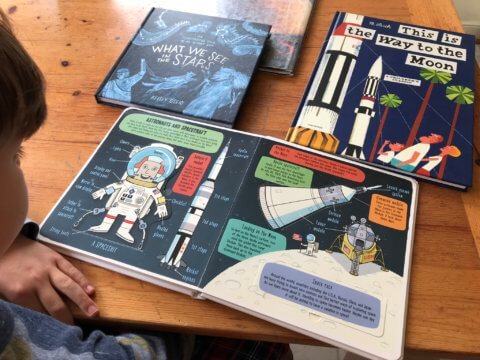 Astronauts, reading stories, from space! What could be cooler? Story Time from Space is a project of the Global Space Education Foundation, a nonprofit educational foundation. They send children's books to the International Space Station where the astronauts record themselves reading the story. This series is great for children 5 and above.
Science Time Videos. Astronauts on the ISS will also conduct and videotape educational demonstrations designed by Veteran Canadian Astronaut, Bjarni Tryggvason, to complement the science concepts found in the Story Time From Space books.
Scientific America's Bring Science Home website offers hundreds of short projects for kids 6-12. Scientific American, has been bringing its readers unique insights about developments in science and technology for more than 170 years.
Make a potato shrink with saltwater. Learn how osmosis works and how plants can "drink" from soil.
Test the strength of hair. Have you ever wondered how strong your hair is? Here's a project that will help you find out.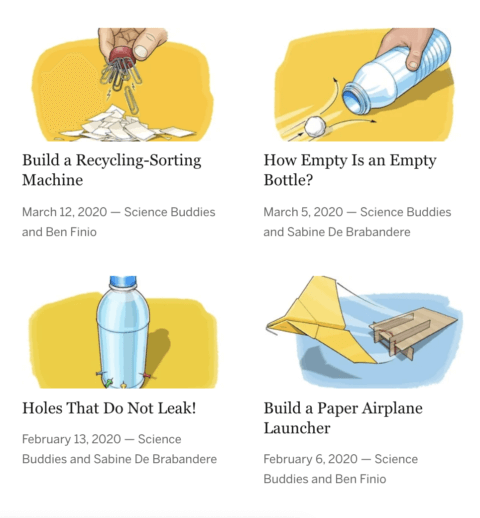 This resource, published by Master's in Data Science, provides an extensive guide for teachers, parents, and students of all ages that are interested in STEM. The resource is broken down into sections for Grades K-12, Elementary School Kids, Middle School Kids, High School Kids, and Girls.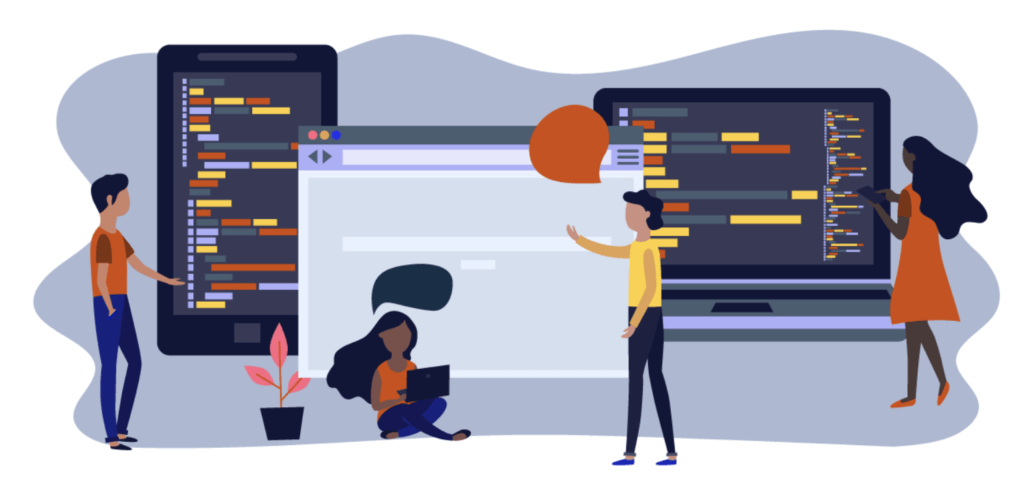 Go Science Girls' passion is to make STEM resources available to all those who are in need. They have curated a variety of resources including programs, scholarships, websites, career resources, and more!
These resources will help lay a strong knowledge foundation for young learners and prepare them for academic accomplishments.
Acknowledgements
Special thanks to Sally Moy, RN (School of Nursing) and Michael Heinbach, RN (School of Nursing) for their contributions to this list. All photos by Aira Lipson.
Ideas for other activities? Questions? Excited to share your project? Contact the Makers Lab. We love to hear from you!