UCSF Intrinsic Value Arts Series presents Relearning the Familiar and Flavored Legacies: Diasporic Foodways as Legacies of Care in one event. De'Ana Brownfield and Nicole Godreau Soria reclaim lost stories and cultural practices through multidisciplinary art practices from painting, natural dyeing, diasporic foodways, and more.
Join us
Sign up to attend via Zoom on April 6, 2021 at 5pm in Pacific Time (US and Canada)
Relearning the Familiar
This series "Relearning the Familiar" is an experimental multidisciplinary art practice using painting, assemblage, natural dyeing, and textiles to tell the ways I come into myself, and the cultural practices that have been lost due to assimilation, force removal of homelands and enslavement. I have been intuitively creating work based on dreams, emotions, and the realities I am placed in resulting in a body of work that validates those intersections.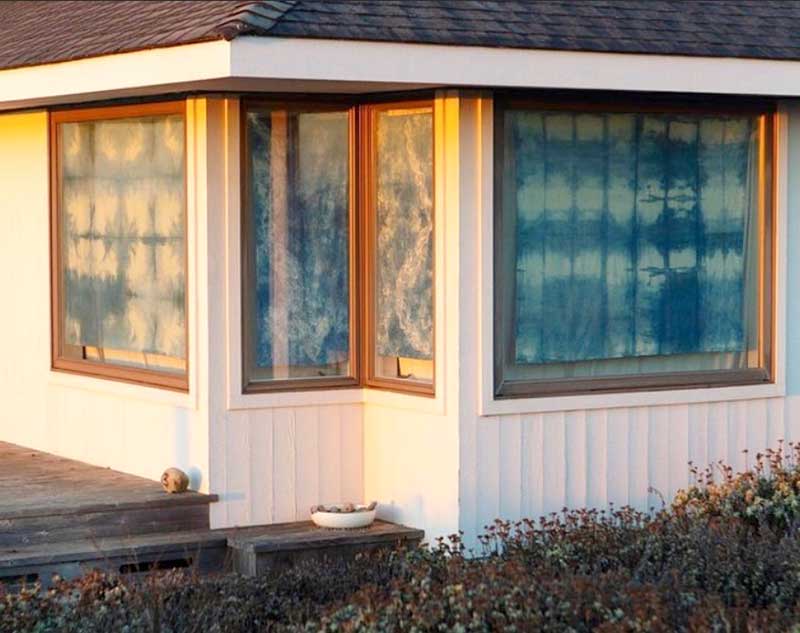 De'Ana Brownfield is an artist and educator that currently resides in Oakland, California. She weaves personal, collective narratives and mythology to unearth stories that have been washed out of the framework of America. She utilizes natural dyes, collage, and painting to inquire about healing and reconnecting with Afro-Indigenous traditional ways of being. She uses storytelling to wield the power of connecting with spirit to transcend time and space to honor Black futures as sacred. Revealing the mystical sensibilities when bridging creativity with the earth, ancestors, and the body, to exemplify revolution. She holds a B.A. degree from Mills College and is a Root Division fellow from the Black Artist Fellowship. She has shown work at Far House Gallery, Root Division, Mills College Art Museum, and Richmond Art Cente.
Flavored Legacies: Diasporic Foodways as Legacies of Care
Flavored Legacies explores diasporic foodways as medicinal, as a method to heal and access ancestral memory, and as a ritual for people living in diaspora to travel across time and space using alchemy. In this series, Godreau Soria uses contemporary printmaking and ethnographic interviews to create 8 portraits of women and two-spirit people living in diaspora across the United States.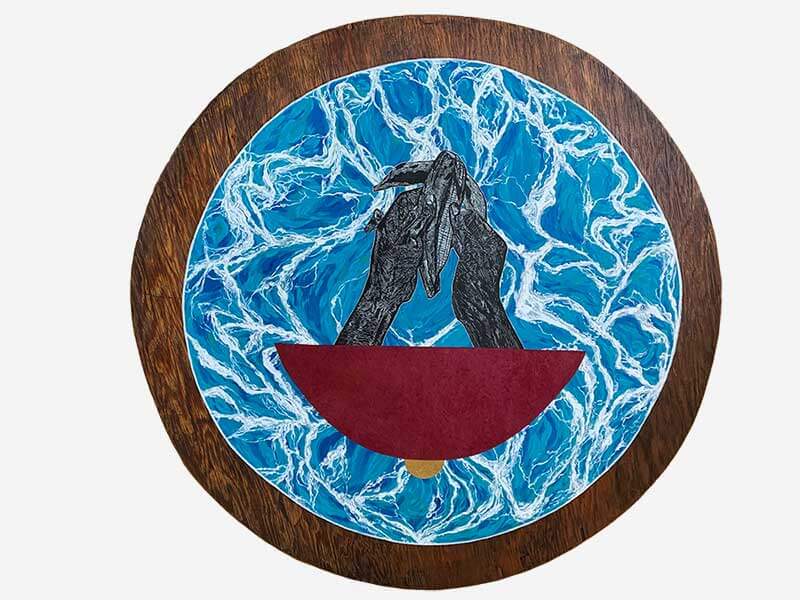 Nicole Godreau Soria is a multi-media artist living and working in Oakland, California. She graduated from the University of Central Florida with a Bachelor's of Social Work in 2009 and is studying Printmaking at Laney College in Oakland, California. Being raised between Ohio, Ecuador, and Florida, she is interested in redefining notions of home, identity, and feminine embodiment. Using contemporary printmaking, painting, and social practice, she aims to reshape the collective narrative of women living in diaspora. Her practice is heavily influenced by her ancestry, earth kinship, and the anticolonial resistance of the Caribbean.