UCSF Intrinsic Value Arts Series presents Gift of Grief and Jedo's Unknown: Healing Through Graphic Medicine in a single event. Eki'Shola and Farah Hamade explore lessons learned from grief and healing through mediums including music and graphic medicine.
Join us
Sign up to attend via Zoom on April 26, 2021 at 6pm in Pacific Time (US and Canada)
Gift of Grief
Gift of Grief is a collaboration between music and illustration highlighting lessons learned from grief. Eki'Shola's music is "Half-time electronic soul for the mind" – Resident Advisor. Featured on PBS, NPR Tiny Desk Contest, KQED and most recently selected Best of the Bay 2020 Editors' Pick, Eki'Shola's music transcends genre, as she seamlessly draws from jazz, electronica, and soul music to create a sonic landscape all her own. A vocalist, multi-instrumentalist, and physician, Eki'Shola uses her music as a conduit for healing.
Born in London to Jamaican parents, Eki'Shola was raised in a musical family. She emigrated to NY in '87 and later as a pre-med student at Cornell, she performed in the jazz ensemble. Now based in Northern California, ASCAP Plus winner and four-time NorBay Music awardee, Eki'Shola is currently on her Essential Virtual Tour, performing and giving talks across the world. In 2016, fueled by grief, she was inspired to release her debut album, Final Beginning. Subsequently, after a traumatic escape from the October 2017 wildfires, Eki'Shola was further moved to focus more on her music and she composed Pieces, a trilogy. Each album portrays a particular stage of reflection. Possible (11/11/19 release) symbolizes a moment characterized by hope and a determination to not give up after losing so much. Drift (2/2/20 release) represents the subsequent period of wanting to be cocooned within a movement that was comforting, and healing. The newly released Essential (9/9/20 release) envelops you in instrumentals, spoken word, and lyrics that share hope, inspired by periods of contemplation among movements of climate change, coronavirus pandemic, and Black Lives Matter advocacy. Completing her Essential Virtual Tour in January 2021 and inspired by observing the need for amplifying the voices of underrepresented creatives, Eki'Shola was moved to create and launch Unmute Magazine, a digital publication by and mainly for BIPOC artists.
Jedo's Unknown: Healing Through Graphic Medicine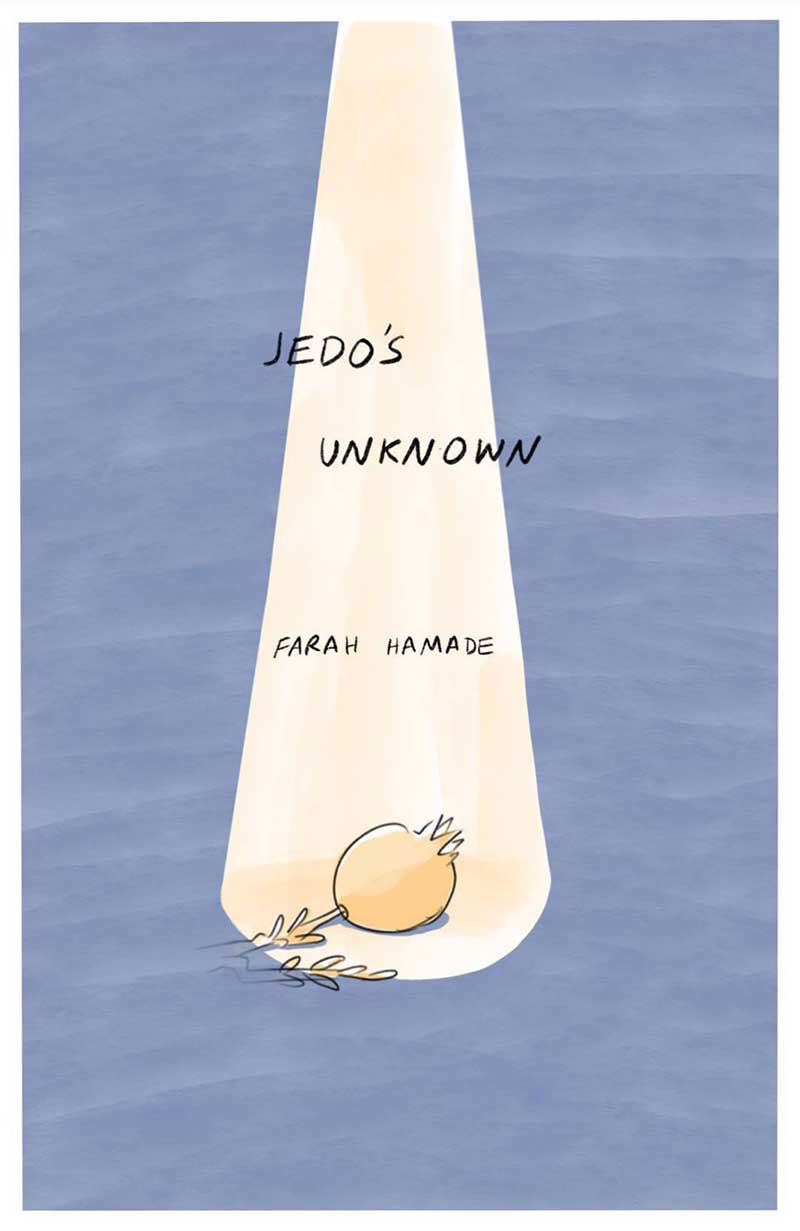 Jedo's (grandfather's) Unknown is a comic illustrating the author's experience with her grandfather's cancer diagnosis, discussing the cultural and generational shifts related to cancer diagnosis disclosure. Graphic medicine is the practice of using comics and graphic novels to reflect and educate on stories and topics in healthcare. This comic serves as both a medium of healing for the author, and to highlight the internal conflicts many face when participating in health care decisions.
Farah Hamade is a medical illustrator based in Oakland, California. Her experiences working with patients inspired her to seek more effective ways of communicating scientific topics to different audiences. She uses illustration, comics, and animation to tell stories in medicine, and make science more accessible. She previously completed a Masters in Biomedical Communications at the University of Toronto, and currently works as a medical illustrator with Osso VR, and as an Artist in Residence at the UCSF library, where she is working on a project examining COVID-19 disparities in San Francisco.