The CLE quiz activity is a robust online assessment tool that can be used for self-evaluations and exams.
CLE quizzes can consist of a variety of questions. Types of questions include multiple choice, true or false, short answer, essay, and more. The quiz activity pulls questions from a question bank, which faculty and course staff can use to create, preview, edit, and organize questions in any number of categories.
Typically, creating questions and entering them into question banks is a manual process. Users can either type questions and answers into a question bank or copy and paste them from another source.
For multiple choice questions, there is another way to add them to a question bank. Multiple choice questions can be imported into the question bank from a word processing software such as Microsoft Word. Questions must be written and formatted in a specific way in order for this process to work.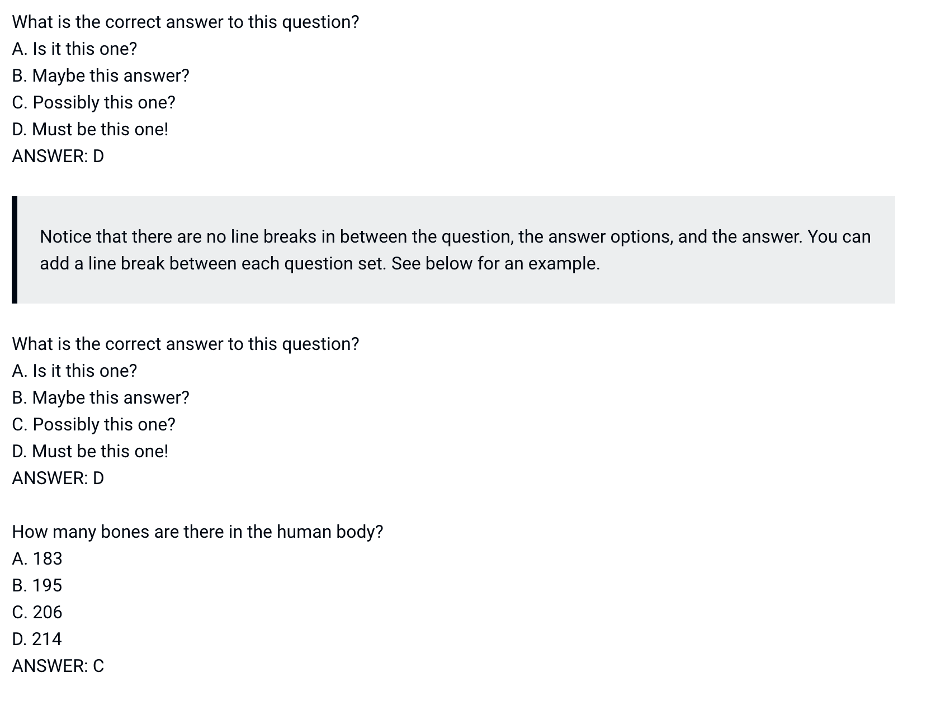 Learn more
For further guidance please refer to the UCSF Library Help Center post on this topic. Do you have questions? Contact an instructional design specialists at learningtech@ucsf.edu.