Micromedex is a drug database often compared to LexiComp. It is a complex set of drug information resources packaged together, and it provides depth and breadth in the search for drug information. Here we'll highlight one gem and a general strategy to this rich resource.
Reprotox
We are regularly asked about this teratology database described as:
REPROTOX® contains summaries on the effects of medications, chemicals, infections, and physical agents on pregnancy, reproduction, and development.
Reprotox is well-hidden in Micromedex. You can navigate to this database by searching for a drug, clicking on the All Results tab and opening Toxicology. See image for visual cues to the hidden corners of Micromedex. Remember to look at the top bar of the website and the All Results tab for useful resources hiding in plain sight.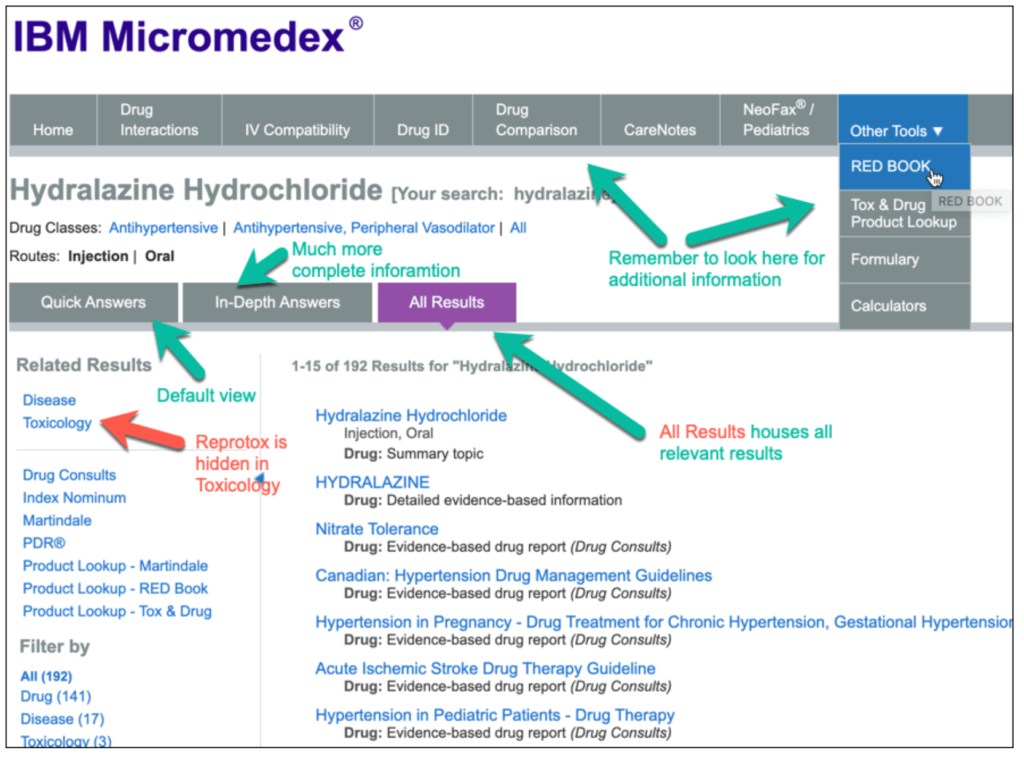 If you regularly look for drug information, take some time and explore Micromedex thoroughly to see what it offers.
Questions?
Please take a look at our Help Center or contact us.