The famous infomercial line fits F1000 pretty well. F1000 is a three-part online platform which:
F1000 Prime provides article recommendations based on user interests.
F1000 Workspace stores, organizes and cites articles, books, and websites in documents you are writing. It also lets you upload your documents for collaborative writing.
F1000 Research provides an open access publication to which you may publish your work.
But wait… there's more! F1000 is FREE to UCSF users, because the Library licenses it for the institution.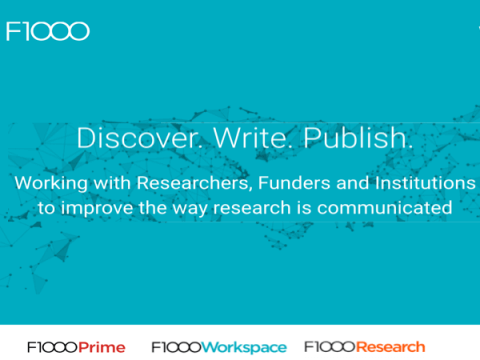 Workspace is a two-part product. Part one is a reference manager like EndNote or RefWorks. It provides a platform on which to post your work in progress and allow your team members to collaboratively edit.
Today we will cover the setup of F1000. There is also a detailed handout available.

Go to www.library.ucsf.edu
Search for F1000 in Database titles
"Sign up for a free account," use your UCSF email when you do so.
Add the browser extension (red arrow) and the writing plug-ins from the Tools menu. The browser extension will match the browser you are using to access F1000. F1000 works in both Word and GoogleDocs green and yellow arrows).
Verify that F1000 appears in Word and/or GoogleDocs.
Verify the browser tool shows up in your browser. Safari shows it as grey F to left of search box, others as a colored F (see left) to the right of the search box.
Next Time…
We will continue with the use of F1000. If you can't wait, F1000 also has
video tutorials
. Please 
send any questions or comments
.