My interest in medicinal botany first and foremost stems from my family's herbal practice in Shiraz, Iran, where I also spent my childhood. Since 2014, the beginning of my scientific manuscript project, I have been greatly inspired by illustrated botanical manuscripts that I have studied such as a 12th c. manuscript, called Herbal. As a result, my works combine visual and conceptual interpretations from my research with my life narratives and contemporary events.
Below are images of a botanical garden and spices/herbal display in the historic Vakil bazaar known from the 18th c. in Shiraz taken in 2016, and one of my botanical installations that are modeled after the Herbal manuscript's images.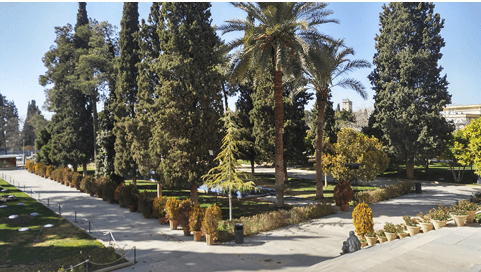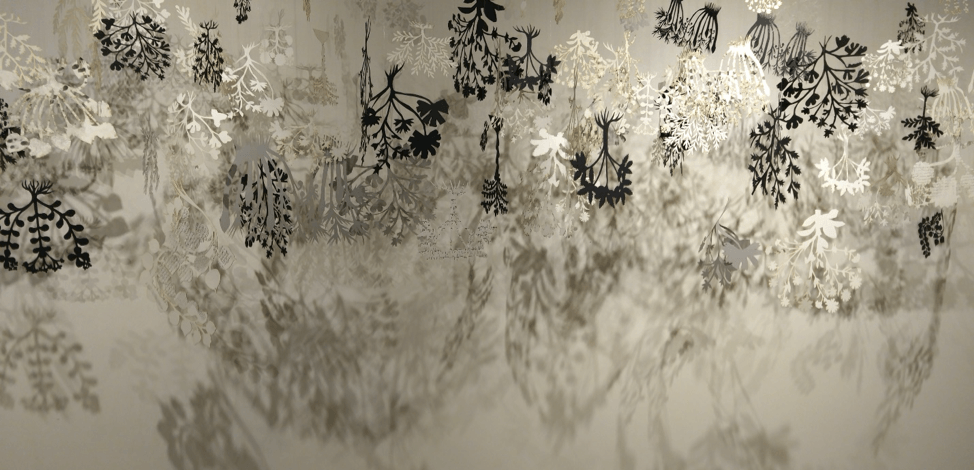 Everyday inspiration
Although I am inspired by old botanical manuscripts and books, everyday inspirations are equally important for my botanical art-making. Flowers, their forms, dry or fresh, all provide ideas for my fine arts and designs, such as works in my Sky Garden and Endemic Healing series. I use layers of ink and silkscreened plants and digital illustration techniques to form similar natural compositions in my art.
"Healing Botany: An Everyday Inspiration" workshop
Based on the idea of everyday inspiration, on October 20th I taught my first public workshop at UCSF via Zoom, where participants engaged in two creative exercises. In this one-hour workshop, attendees saw images of manuscripts and books from the UCSF Archives and Special Collections and explored ways to be inspired by botanical gardens, everyday walks in nature or parks, plants' visual characteristics, and healing properties.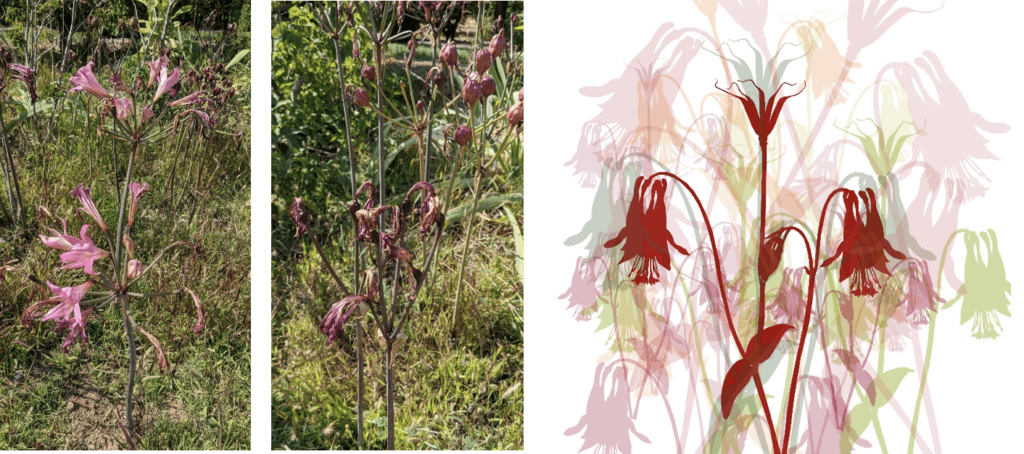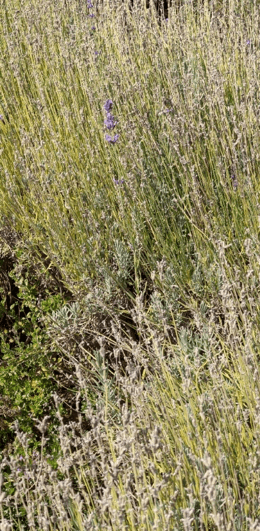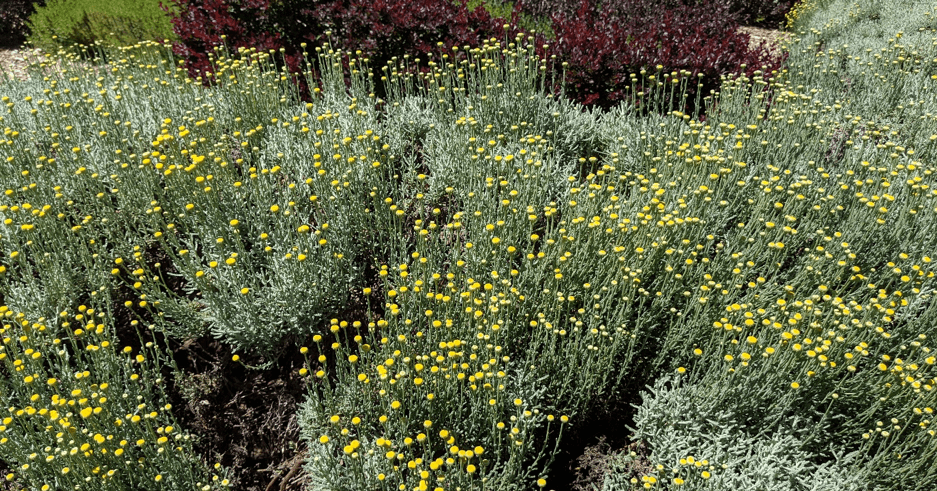 UCSF Library resources for my residency
The start of my research phase involved searching the UCSF Archives and Special Collections for rare books, publications and articles, and other information on medicinal plants. In July and August, I looked at a few botanical books, 15th-19th c., in the UCSF archives collection.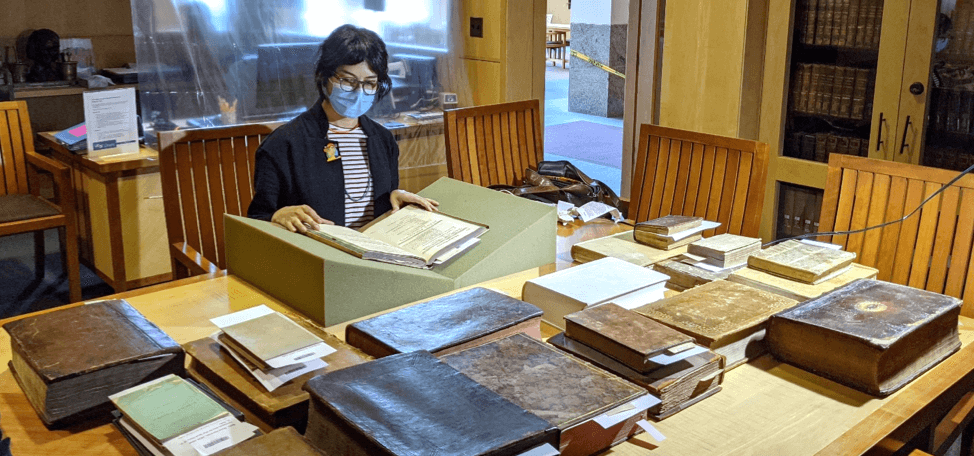 Here are two well-known illustrated books from the UCSF archives: the illustrated American Medical Botany by Jacob Bigelow, the 19th c. American physician, botanist and botanical illustrator and New Herbal by Castore Durante, a physician, botanist, and poet of the Italian Renaissance. Durante's illustrations were done by woodcut prints. I also saw a precious homeopathic kit from the late 19th c.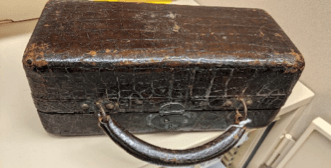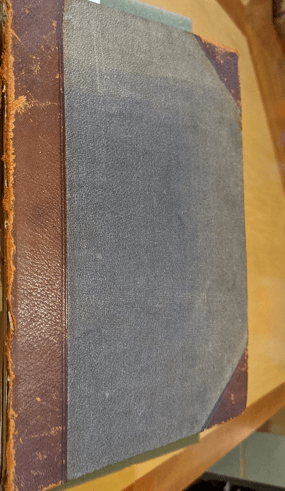 The manuscript for my art project
The selected manuscript for my residency is De Materia Medica, originally written by Dioscorides in the 1st c. He arranged a comprehensive description of plants in five books. De Materia Medica was one of the most important reference books on medical substances for 1600 years. It has 2,000 recipes and formulas. Among all the manuscripts and books I observed in the UCSF rare book collection, I chose Mattioli's version of De Materia Medica. Mattioli is one of the most successful botanical writers in sixteenth-century Italy.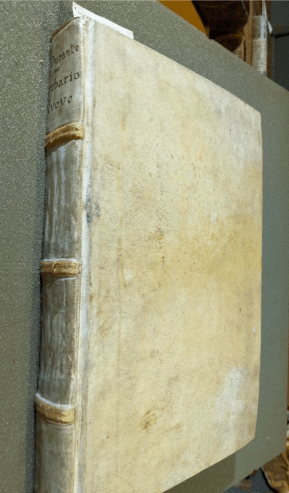 De Materia Medica was translated into Arabic, Latin, and Persian in different centuries. For my project, I will address parallels between Mattioli's version with the illustrated Persian translation. The Persian edition was made for the Shah Abbas of Iran in the early 17th c., only 47 years after Mattioli's book was printed.
In this process, I benefited from and am grateful for talking to experts at the UCSF and beyond. Reading publications in the UCSF Library database has also helped me to gain more information about De Materia Media's content, illustrations, and herbal healing properties.
Below is Kitab I Hasha'ish, which is the translation of De Materia Medica in Persian and Mattioli's.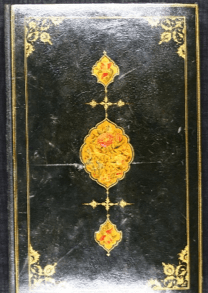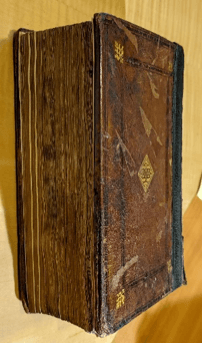 For centuries, plants, and flowers have been a common motif in the arts and crafts of Iran. Growing up I was surrounded by these beautiful depictions of nature from Persian carpets to wearable fabrics to edibles or usable plants that had healing properties. Looking at the Kitab I Hasha'ish from Iran, I adore the style of illustrations of plants and page layouts. It provides much imagination and inspiration for my work.
Next steps
For my residency art project, I am currently gathering visual and textual information focused on the saffron (medicinal) plant that has cultural, historical, medical, and visual significance in Iranian culture. I am in the phase of sketching, experimenting with substances, and developing ideas. Using the UCSF Library Makers Lab, my final art project will also include 3D printed sculptures.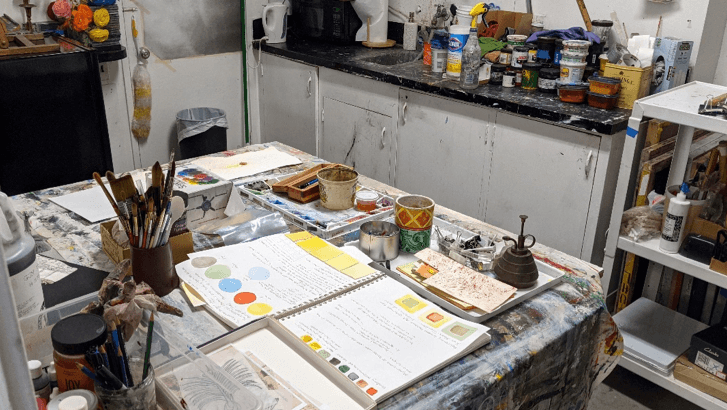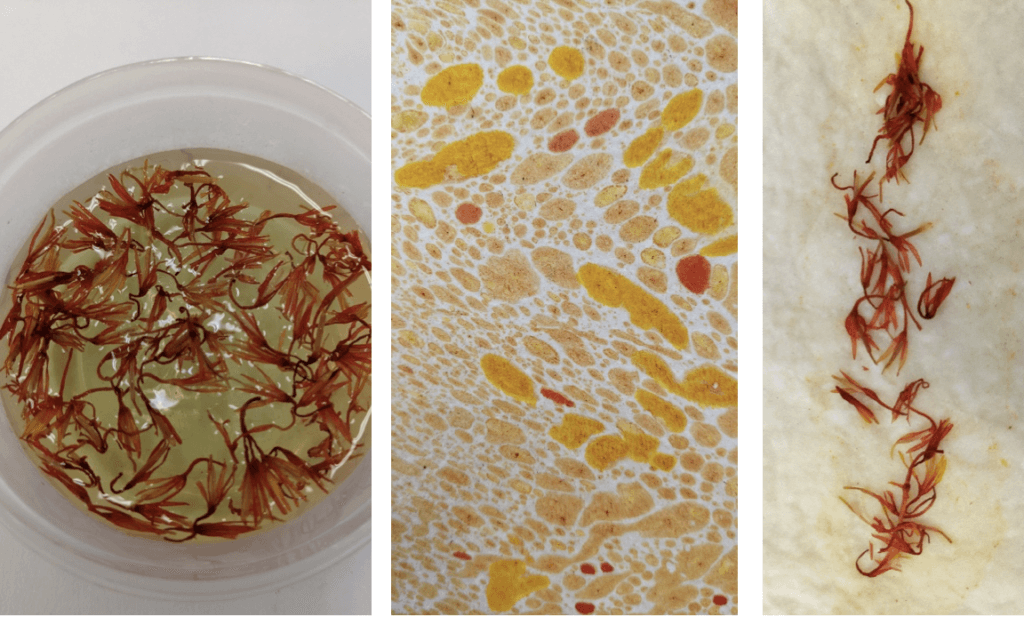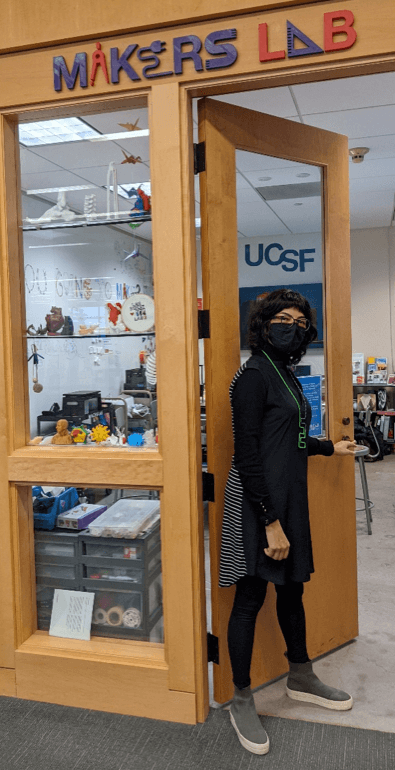 I look forward to moving from the research phase into creating visuals for my residency project. You can follow my progress and register for upcoming workshops on the Artist in Residence webpage.