The CLE has been upgraded to Moodle 3.10. New and upgraded features are highlighted below.
Download course content
Specific course items — currently, content from File, Folder, Page and Label resources — can now be downloaded altogether as a zip file. Once enabled by the course manager/instructor in the course settings, students will see a Download course content button at the upper right of the course page. Course managers/instructors see this option in the course settings menu.
Content bank improvements
Course builders can now download and/or replace H5P files in the content bank.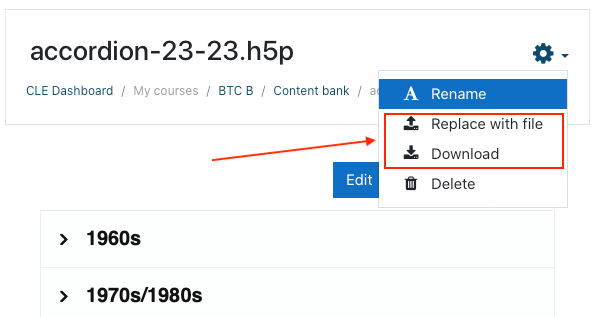 Quiz improvements
A scrolling quiz timer is now available in Moodle 3.10. For timed quizzes, the timer appears at the top of the page, and stays there as students scroll through the quiz.

New completion condition: Quizzes may be automatically marked complete when one or more attempts have been submitted. For example, this can be helpful when manually graded questions are included but the instructor wants the quiz to be complete before these questions are graded.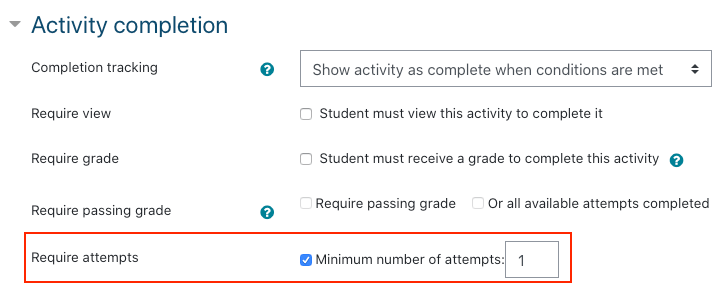 Folder resource enhancements
Course builders can now make it possible for HTML files and images in Folders to display in the browser rather than be force downloaded.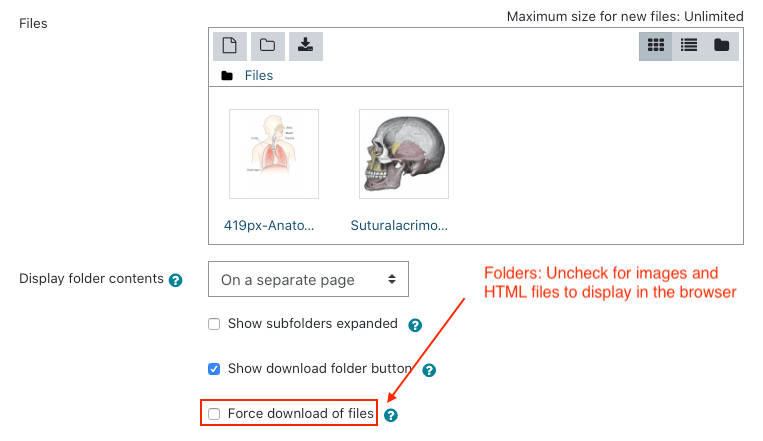 Additional information
For a full list of updated features, please refer to the new features in 3.10 page on the Moodle website. Please note that some of the Moodle 3.10 features do not apply to our implementation.