In 2020, the University of California, San Francisco (UCSF) and CyArk, a nonprofit company dedicated to preserving and sharing the world's most important cultural heritage, partnered to create high resolution 3D images of the set of New Deal-era murals, titled "The History of Medicine in California," and other murals painted by Polish-born artist Bernard Zakheim. The 1930s frescoes depict the rich history of medicine in California and are a unique representation of the early years of medical science through art.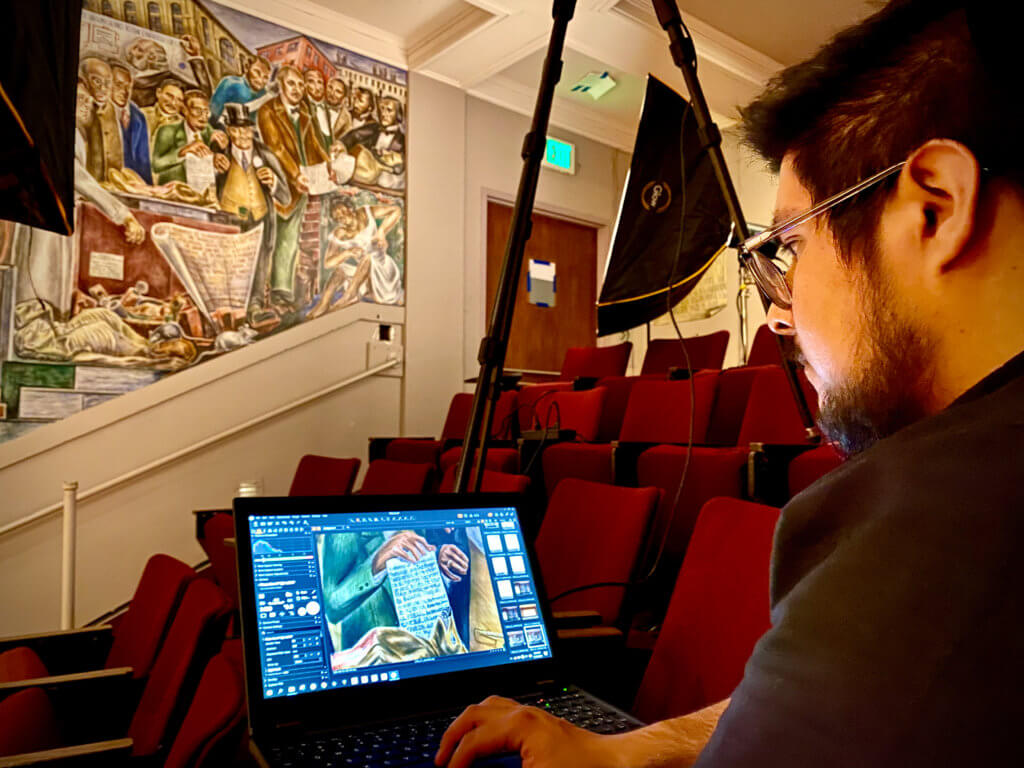 The murals were captured while on display within UCSF's Toland Hall at Parnassus Heights, and the virtual tours are now available online for the public to enjoy. The physical and digital preservation of this special collection allows for wider appreciation of Zakheim's work and greater accessibility for future generations.
Access the virtual tours
Visit the Bernard Zakheim Murals at UCSF page to take a virtual tour.
Learn more
For more information about the project, read the article, Removal of Historic Murals Wins Award as UCSF Takes Next Steps to Find Permanent Home.