The UCSF Archives and Special Collections is delighted to welcome our new colleague, Alex Duryee, who is taking over from Kevin Miller as the COVID Tracking Project Archive lead. The project team is responsible for preserving materials, providing online access, and building educational resources for the organizational records and datasets of the COVID Tracking Project at The Atlantic (CTP).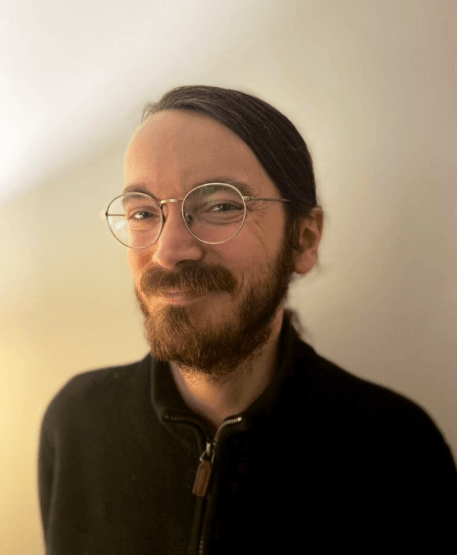 Alex brings a background in metadata, digital archives, and archival access to the COVID Tracking Project Archive team. He holds a BA from The College of New Jersey and a MLIS from Rutgers University. He currently serves as the manager for archival metadata at the New York Public Library (NYPL). In this position, he manages the NYPL's archival metadata platforms and develops metadata policy for the library's archival collections. He collaborates with staff across the organization to improve systems integrations and develop new methods for accessing and using archival materials.
Additionally, Alex serves on the National Finding Aid Network (NAFAN) Technical Advisory Working Group, the Society of American Archivists (SAA) Technical Subcommittee for Encoded Archival Standards, and as the chair of the Social Networks and Archival Context (SNAC) Technology & Infrastructure Working Group. He contributes to open-source projects such as ArchivesSpace, as well as developing open-source metadata tools. His team received the C. F. W. Coker Award for Archival Description by SAA in 2019.
Alex's background also includes experience as a freelance ArchivesSpace developer, a consultant with AVPreserve, and a digital archives fellow with Rhizome.
Alex enjoys puzzles of all sorts (including metadata), board games, baking, and dancing.