3D printing offers solutions to any number of challenges faced across many disciplines and industries. While many people initially come to the Makers Lab to learn the basics of 3D printing and start their first 3D print, they soon identify ways to incorporate the technology in their research, education, and patient care. As the community of makers grows we can begin to quantify the financial impact for UCSF.
Here are a few examples of how the UCSF community is using 3D printers in the Makers Lab to bring down costs and increase innovation.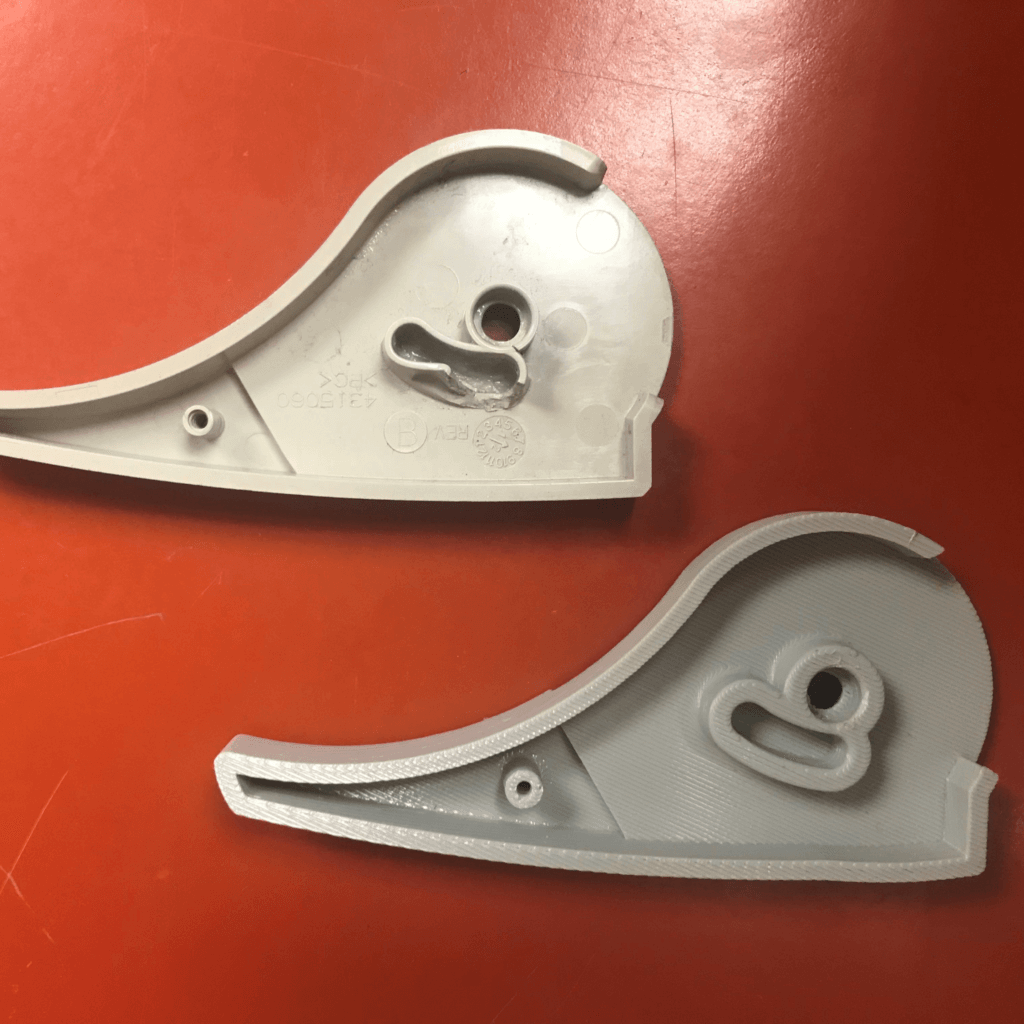 "I 3D scanned and printed a new hinge for a thermocycler for our lab and estimate I saved $1000. I also 3D printed a magnetic stand for purification of cells using MACs columns from the UCSF DeRisi Lab and estimate I saved ~$1300."

Melissa Conrad, Department of Medicine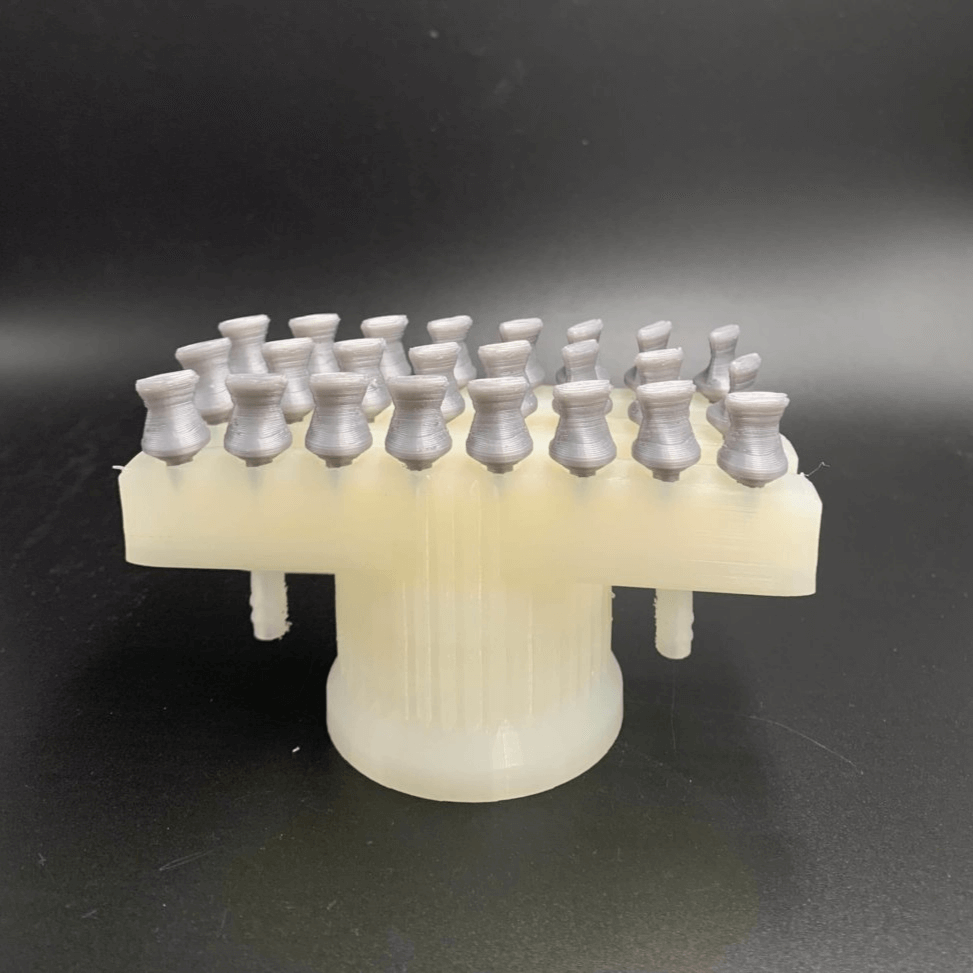 "When purchased from a company a magnetic bead separator rack or plate can cost $600-800. After designing, printing, and ordering the other components, we were able to produce the same product for under $3."

Garrett Montgomery, UCSF Roybal Lab – Parker Institute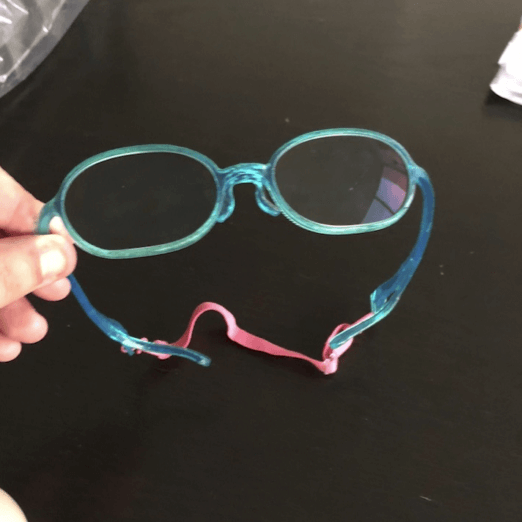 "The Makers Lab helped us develop a program for 3D printing glasses for children with craniofacial malformations. We estimate we saved $5k between printing and design and development assistance. Since working with the Makers Lab we have started a non-profit foundation providing children with glasses and have grown terrifically, but I can say with confidence that none of this would have been possible without the Makers Lab."

Dr. Frank Brodie, Department of Ophthalmology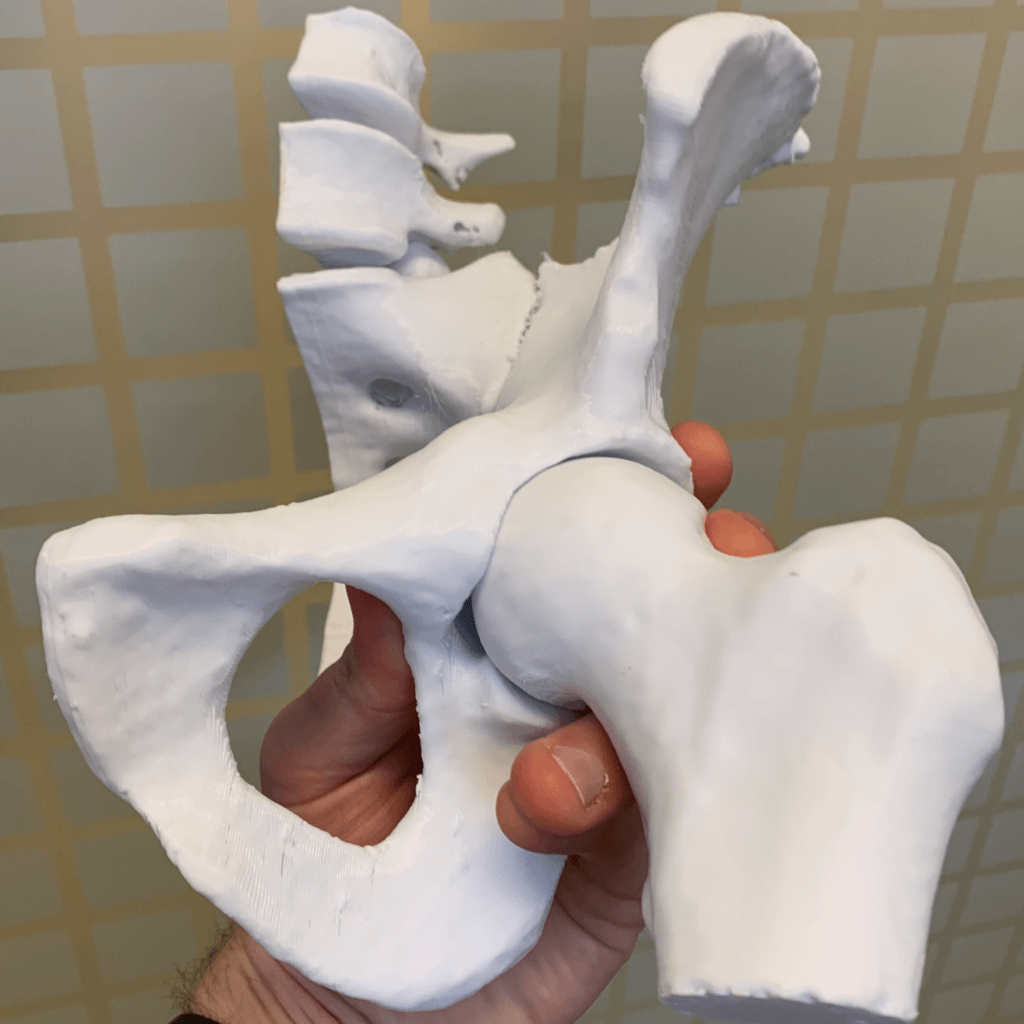 "As a part of the initial development for the 3D printing elective that was created by the Makers Lab and the Department of Anatomy I had a full sized pelvis and the proximal portion of the femur printed from CT data. I used this model in my lecture to first year medical students when we were discussing the hip joint. A full sized pelvis model with the femur would easily cost hundreds of dollars (likely in the range of $500-700), but was printed for less than $10."

Dr. Derek Harmon, Department of Anatomy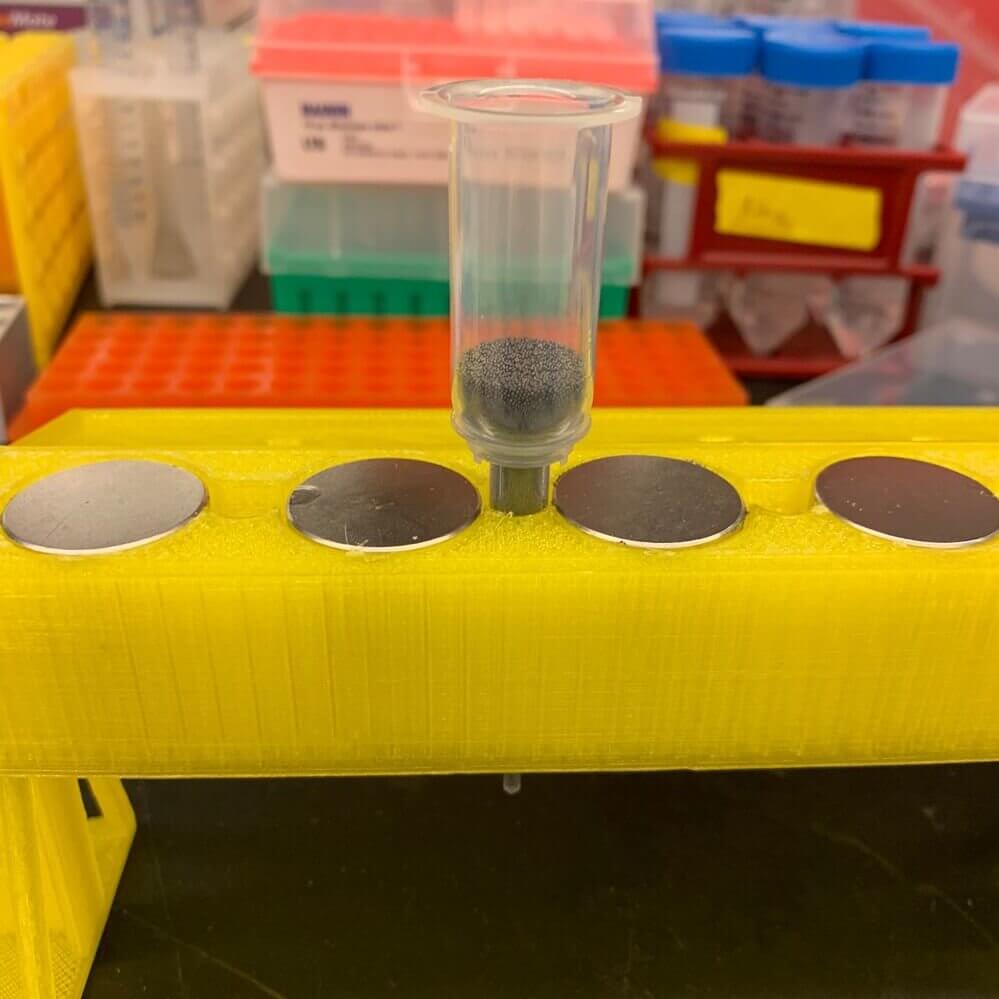 "I printed a magnetic activated cell separation stand to use for magnetic activated cell sorting from the DeRisi Lab. This is an alternative to FACS which is supposed to be more gentle on the cells. The quattro macs is about $1.7k. I bought the magnetics for ~$120, so I probably saved roughly $1.6k."

Emmy Li, Kampmann Lab/IND
If you have never 3D printed before and want to learn how the technology can be applied in your field, the Makers Lab is here to help! Attend a 3D Printing Pop-Up, reserve a 3D printer, or stop by to speak with a friendly, knowledgeable Makers Lab staff member. As 3D printing technology improves and projects continue to become more sophisticated, we cannot wait to see what you will create in the UCSF Library!