Now more than ever, 360° video and other forms of virtual reality content will be critical for showcasing immersive experiences in a time of social distancing. Find out how 360° video/photo equipment from the Makers Lab has been used to create these experiences around the UCSF Library!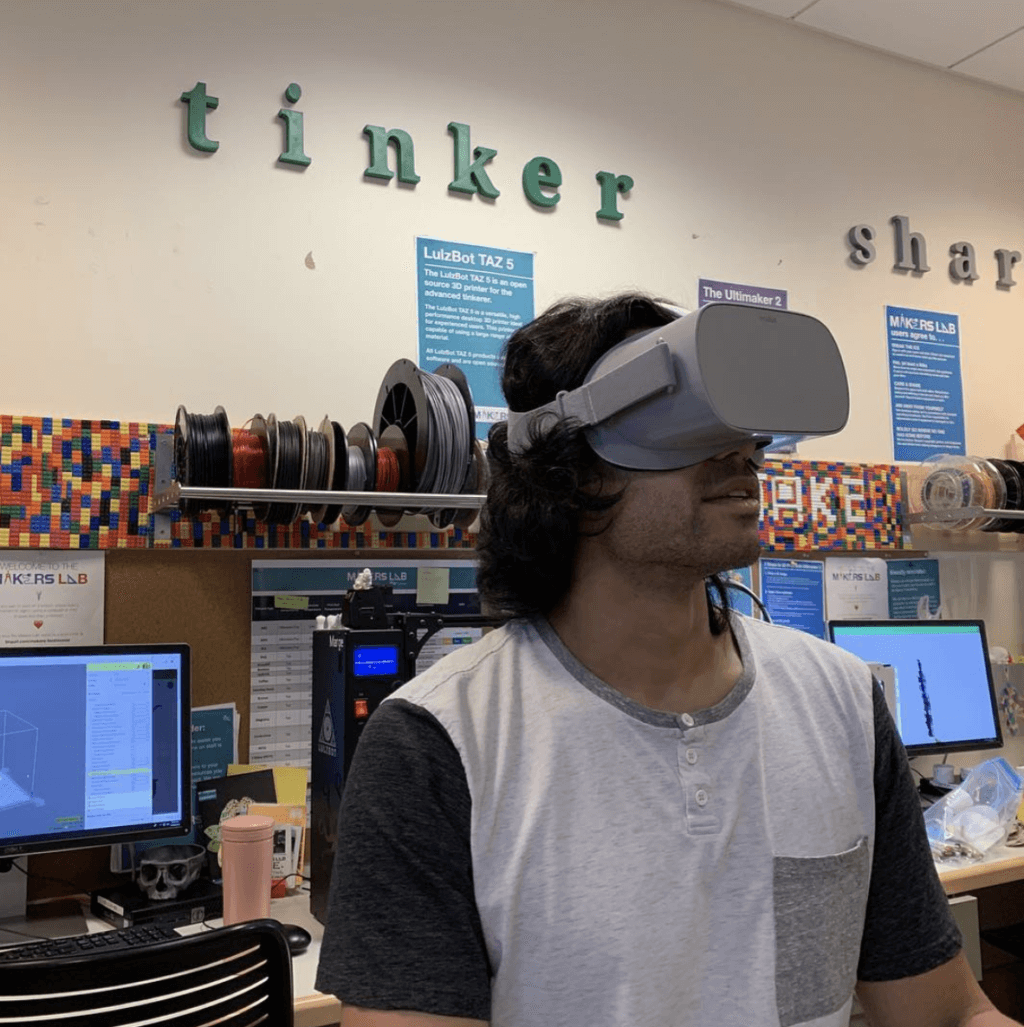 What are 360° videos/photos?
360° videos and photos are shot using omnidirectional cameras that capture a 360 degree field of view, versus traditional cameras which only capture a 180 degree field of view. As such, 360 content enables viewers to explore a video or photo from all angles. While not considered virtual reality (VR), 360 content can be viewed on a VR headset or on online video sharing platforms, as monoscopic, equirectangular videos and photos. Videos are usually presented in .mp4 formats containing camera-specific metadata that allows for panning and tilting movement upon viewing. Similarly, photos in .jpg formats allow for movement around panoramas of the scene.
Makers Lab Virtual Tour
Click and drag to rotate around the image and use the trackpad to zoom in
UCSF Archives and Special Collections in 360°
Prior to the COVID-19 shelter-in-place, the Makers Lab teamed up with UCSF Archives and Special Collections to start creating 360° experiences promoting materials from archival collections and documenting historical locations on the UCSF campus.
Archives and Special Collections Reading Room Experience in 360°
Click and drag to rotate around the image and use the trackpad to zoom in
The Archives and Special Collections supports research and teaching of the health sciences and medical humanities, as well as preserves the institutional memory of UCSF. When this concerns physical historical materials, patrons access these materials in the Archives reading room.
The reading room is closed until further notice due to COVID-19 and Archives is providing limited online reference service during this closure. Even though you can't visit the reading room, you can see what it looks like in action with the 360 video below, which was completed right before the closure went into effect!
All filming was done using a 360Fly camera.
Click and drag to rotate around the images in the YouTube video
Toland Hall and Zakheim Murals Experience in 360°
Click and drag to rotate around the image and use the trackpad to zoom in
Additionally, we had began 360° filming of the Zakheim Murals in Toland Hall last year. These murals, created by artist Bernard Zakheim in the 1930s, are a part of the University's Art Collection. Digital documentation of Toland Hall and other historical sites on the UCSF campus designed to enable universal access are ongoing projects for this collaborative effort.
How can I get started with 360° videos and photos?
Whether you are interested in showcasing a physical space or would like to create an educational video, 360° content is a great option!
At this time, the Makers Lab is not be able to check out VR headsets and other equipment. Contact the Makers Lab if you would like to be notified of when equipment is available for check out.
Videos and photos can be exported right out of the camera with minimal editing. More polished videos and photos can be achieved with additional post-processing of video using software such as Adobe Photoshop and Premiere Pro. Makers Lab staff are available to assist with questions regarding filming/editing video and photos.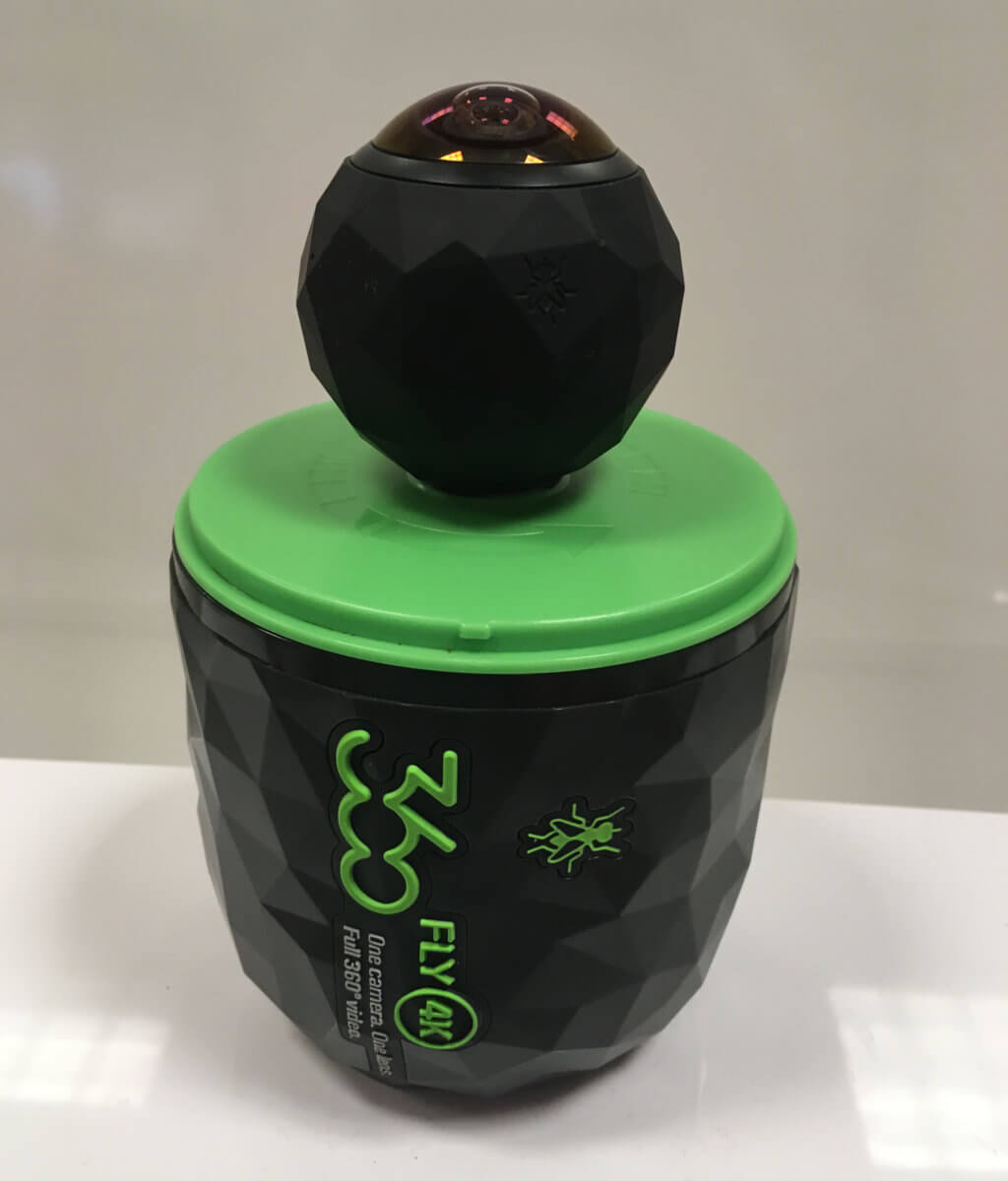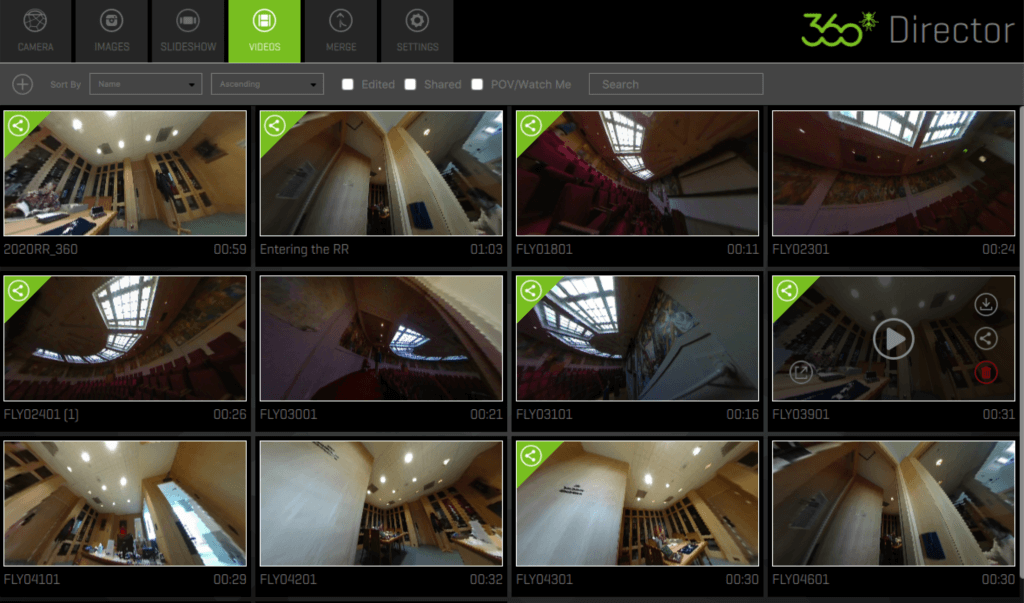 Special thanks to Charlie Macquarie, Polina Ilieva, Jazmin Dew, and the Archives team for providing knowledgeable insight on reference materials and for accommodating filming.