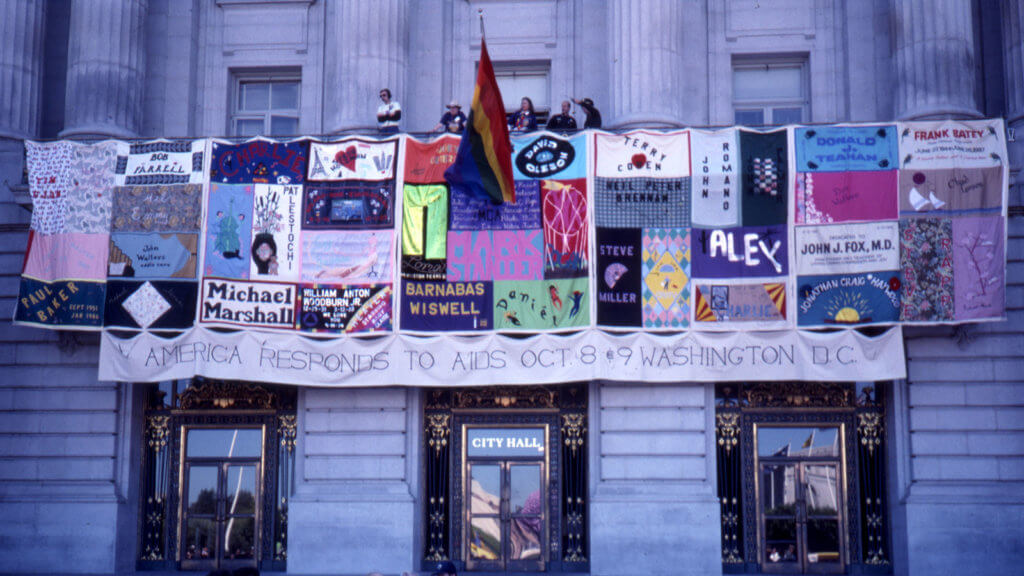 The Archives and Special Collections department of the University of California, San Francisco (UCSF) Library, in collaboration with the San Francisco Public Library (SFPL) and the Gay, Lesbian, Bisexual, Transgender (GLBT) Historical Society, was awarded a $315,000 implementation grant from the National Endowment for the Humanities in 2017. The collaborating institutions digitized 160,197 pages from 35 archival collections related to the early days of the AIDS epidemic in the San Francisco Bay Area and are making them widely accessible to the public online. In the process, collections whose components had been placed in different archives for various reasons are being digitally reunited, facilitating access for researchers outside the Bay Area.
The 24-month project, The San Francisco Bay Area's Response to the AIDS Epidemic: Digitizing, Reuniting, and Providing Universal Access to Historical AIDS Records was launched on July 1, 2017. The 160,197 pages from the three archives range from handwritten correspondence and notebooks to typed reports and agency records to printed magazines. Also included are photographic prints, negatives, transparencies, and posters. The materials were digitized by the University of California, Merced Library's Digital Assets Unit. All items selected for digitization were carefully examined to address any privacy concerns. The digital files generated by this project are being disseminated broadly through the California Digital Library, with the objects freely accessible to the public through both Calisphere, operated by the University of California, and the Digital Public Library of America. All three institutions are continuing collaborative digitization efforts and are planning to add new collections to this portal.
To mark the conclusion of the project, UCSF presented the symposium Memory Lives On: Documenting the HIV/AIDS Epidemic, at the UCSF Mission Bay campus on October 4-5, 2019. Memory Lives On included thirty-seven speakers and presenters, from UCSF as well as from institutions throughout the country, in a program that included a pre-conference workshop, six panel discussions on a variety of topics, and a poster session. Opening remarks were offered by Dr. Paul A. Volberding, UCSF Professor Emeritus of Medicine and Director of the UCSF AIDS Research Institute. Keynote addresses were made by Dr. Donald L. Abrams, UCSF Professor of Clinical Medicine, Dr. Jay A. Levy, UCSF Professor of Medicine, and Dr. Monica Gandhi, Director of UCSF-Gladstone Center for AIDS Research (CFAR), Associate Chief, Division of HIV, Infectious Diseases and Global Medicine, Medical Director of Ward 86 HIV Clinic at SFGH. For an additional description of this Symposium, its program and links to sessions' video recordings, see below.
Support the AIDS History Project
Your generosity will advance vital work to collect, preserve, and provide universal access to stories of the AIDS epidemic.
Past event: Memory Lives On
Memory Lives On: Documenting the HIV/AIDS Epidemic was an interdisciplinary symposium exploring and reflecting on topics related to archives and the practice of documenting the stories of HIV/AIDS.