See Something? Text Something.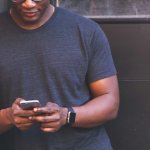 The Library has just launched a security texting service for UCSF students, faculty, postdocs and staff. This service is for the UCSF community to discreetly notify the Library staff of low-level misconduct and suspicious behavior. We recommend that you save the Library texting number (415-200-3272) to your phone as UCSF Library Alerts.
In the event of an emergency please call the UCSF emergency line at 415-476-6911.
Email librarynews@ucsf.edu if you have any questions or feedback about the Library's texting service.